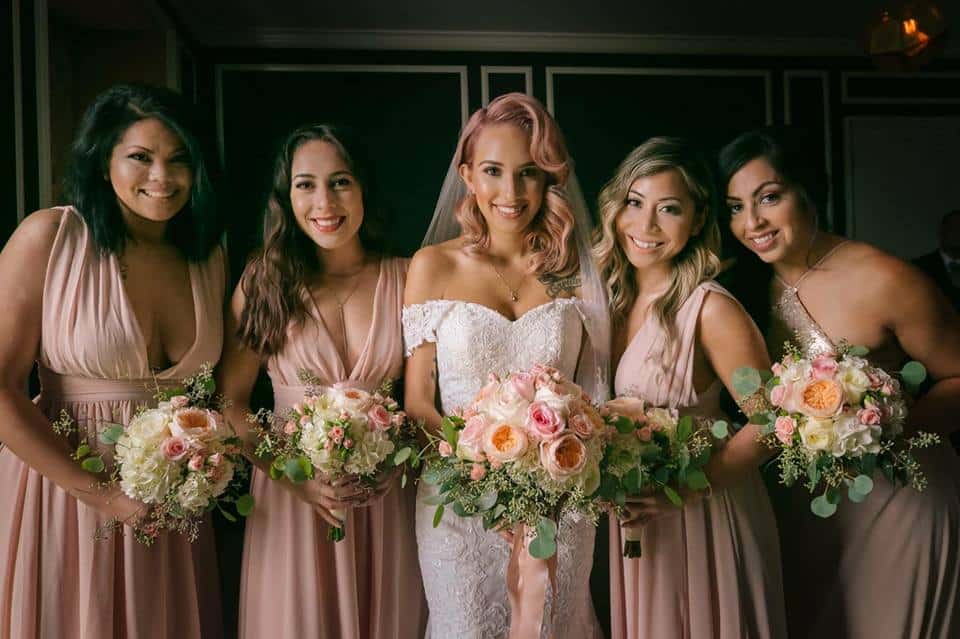 We are bringing you our top beauty experts to glam you and your bridal party up on your wedding day!
Gather your VIP bridesmaids and get your last glam session in as a Ms before you walk down the aisle as a fabulous Mrs.!
Los Angeles Brides is here to listen and design you the perfect bridal look for you during your makeup and hair trials. The trial session is typically 2 hours long, and will give us ample time to create something both fabulous and comfortable for you to wear on your wedding day.
First, tell us a bit about your wedding plans and select photos that indicate the look you're going for so we can schedule a trial and your special spa bridal & beauty experience.