Consistency is key when it comes to skin care. However, skin also has a tendency of losing 25% of its ability to retain moisture in the winter months. Losing the ability to retain moisture can lead you to dull and dry skin.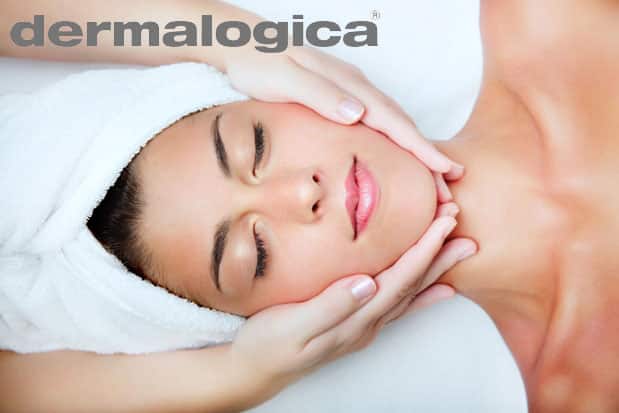 With this in mind we would want to consider a little change with our skin care routine focusing on two important steps to help ensure that winter glow even when the winter weather strikes.
Those two crucial steps in winter skin care are exfoliating and moisturizing regularly.
The consistent part of your skin care routine should be with your skincare products. Especially if you are more on the mature side when it comes to skin care and you've found products along with a skin care routine that works for you.
The objective is to have clear, smooth, even skin toned and hydrated skin all year long.
On some months you might want to switch and experiment with different product to make up for loss of oils or increase in oils, depending on your skin type and the time of year you are in seasons wise.
In your early 20's your skin can tolerate skin care experimenting a little more where you have the freedom to try different products to find a line you want to grow old with and ensure a consistency with products that keep your skin looking its best.
Beauty influencing in the 21st century can make skin care a little confusing because there are so many new products launching almost on a weekly basis, being pushed with discount codes for enticement and commissions. This can make it challeging to pick skin care products for the right reasons leading you to bad skin or dull looking skin.
A lot of the reviews you now see on youtube or other beauty blogs are becoming repetitive with their description sounding more like a commercial rather than authentic reviews in the best interest of all their readers or followers.
Now, as much as I actually wish there was a discount code for dermalogica products because I use their product so much and some of their products are closer to the pricey but still affordable range. Unfortunately, as of now I don't think there a discount code for dermalogica skin care products.
Sticking to one skincare line or two will help you stay within the budget you set for yourself when it comes to skin care, you will always know how much you will be spending on restocking your routinely skin care products.
I studied skin care at Paul Mitchell Schools using dermalogica products about 5 years ago.
There I learned incredible skincare knowledge and so much about dermalogica skin care products. I have since been using them on and off for almost 7 years now. I was using dermalogica products prior to studying skin care and it was their product line that inspired me to pursue a career in skincare. I still like to fuse other product lines from time to time so that I can give myself an opportunity to explore and experiment with new skin care products.
Here are my go to products for skin care over the winter.
At the moment for this fall/winter season my skin appears to look a little dull and feel dry too. To help me balance out my skin. The other product lines I am currently fusing are by Mario Badescu and Farsali.
I will list them in the order used.
This skin care routine is for mature skin and skin that has build a tolerance for these specific products. I use them almost every day but are some products are suggested to be used 3 times a week.
I will list them in the order I use them, how much they cost, how I use it and how it's recommended to be used on the bottle.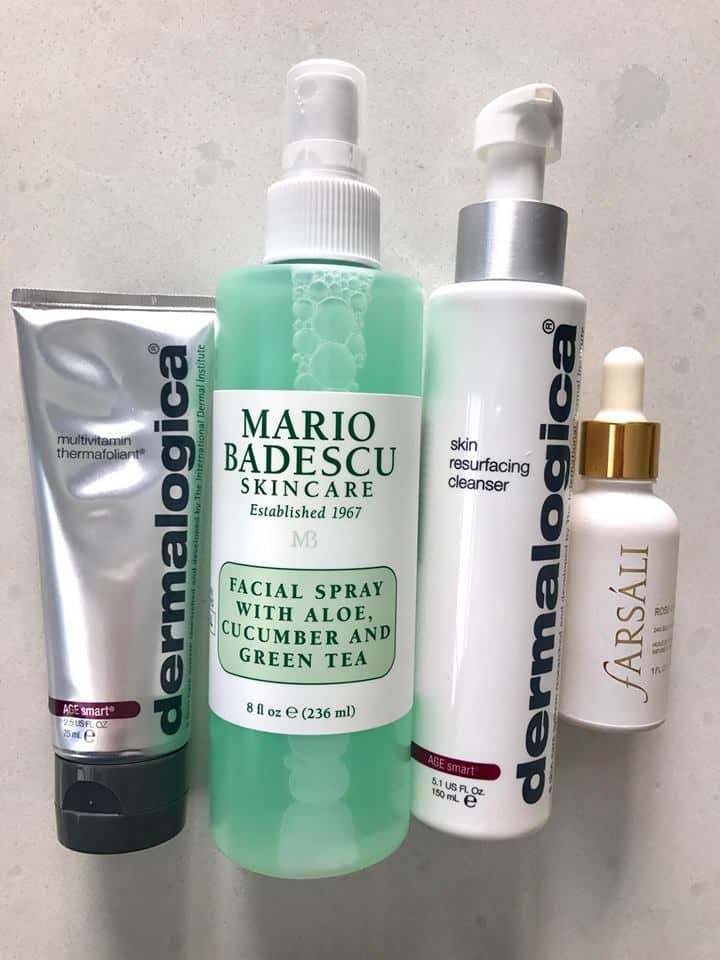 I will be honest. Even though I apply makeup for a living, I'm not a fan of wearing makeup. I can go longer than a week with wearing no makeup to barely any makeup at all. Sometimes my makeup is so lite and my skin care along with skin prep are so perfected, I forget I'm wearing makeup because with this skincare routine even with makeup on? My skin feels soft and flexible I end up falling asleep with my makeup often and that is the worst you can do for your skin. This skin care routine is also a mini recovery aid for those nights I accidentally fall asleep with my makeup.
So, please do not follow my bad habit and don't sleep in your makeup. If you are wearing makeup it is important to remove any and all makeup before you cleanse your skin.
Sharing with you two of my favorite makeup removers.
Tap image to shop products.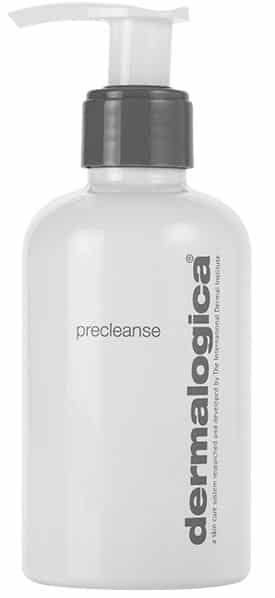 Precleanse is a deep cleansing oil that melts impurities and makeup from skin.
$42.00
Size 5.1oz
Skin Active / Micellar Cleansing Water
$8.99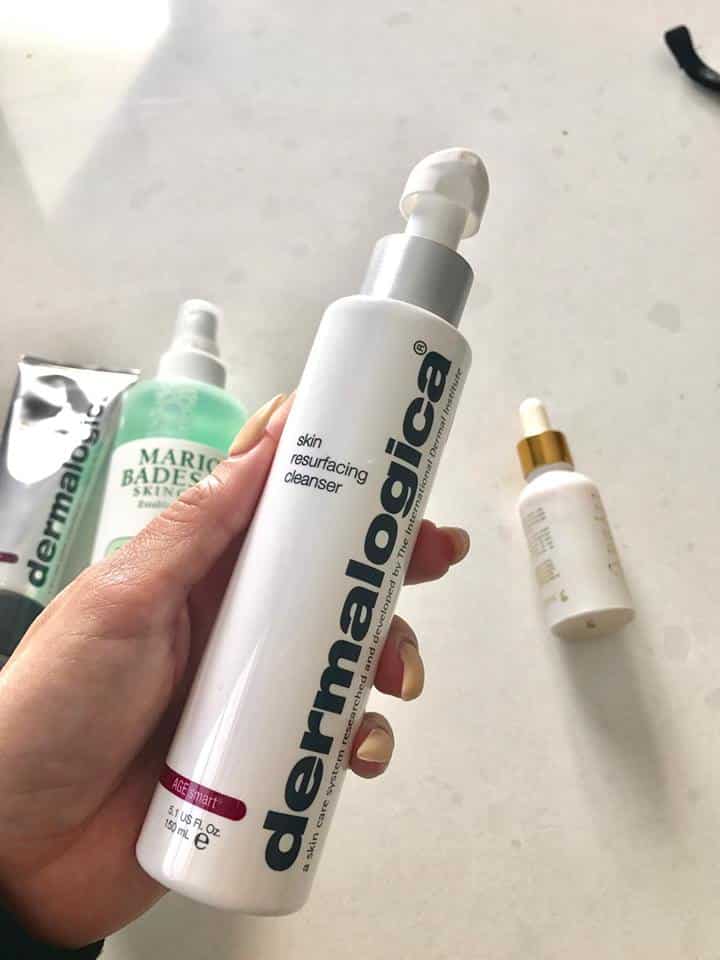 This skin resurfacing cleanser by dermalogica is life! It's a dual-action exfoliating cleanser helps with the ability retexturize skin.
A highly active lactic acid concentrates really smooths and brighten your skin. You feel it working the second you begin to work it into your skin. I use two pumps twice a day, morning and night. I really work it into my skin massaging it into the areas I feel I have most congestion and dryness. I work it into my skin for about a minute to two minutes and rinse. Again! A reminder I have been using these products for over 5 years and my skin has developed the tolerance for this type of chemical exfoliation on a daily basis in the winter season. I am happy with my results from using this cleanser twice a day. My skin is really soft and even skin toned almost little to no hyper pigmentation around my nose, which can be common with mature skin.
This cleanser retails for $43.00
and is recommended to be used 2 to 3 times a week until your skin develops a skin tolerance for daily use. Also you want to massage for 30seconds if you are a first time user. Using a little longer for the first time may cause irritation and redness.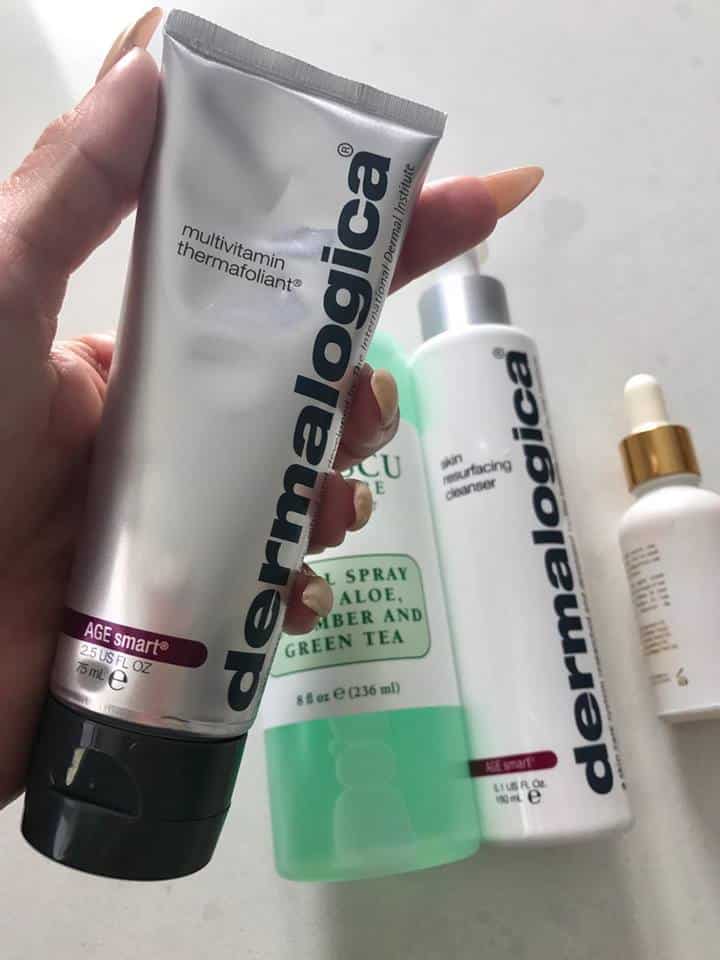 After rinsing the skin resurfacing cleanser, I let my skin rest for a couple of minutes and lightly tap and massage my skin to help stimulate oxygen and blood circulation. I feel my face to see if I am satisfied with the smoothness of my skin. If I still feel some congestion from times I slept with my makeup, I usually experience this congestion around my nose and sides of my cheeks and chin.
I then take a little of the multivitamin thermafoliant also by dermalogica and rub into my cheek area and around my nose. This is considered a manual exfoliation since is more of a grainy and heated exfoliant.
This exfoliant I use about 3 times a week or when I feel my skin needs extra exfoliation to recover from the nights I fall asleep with my makeup.
The multivitamin thermafoliant retails for $57.00
Size 2.5oz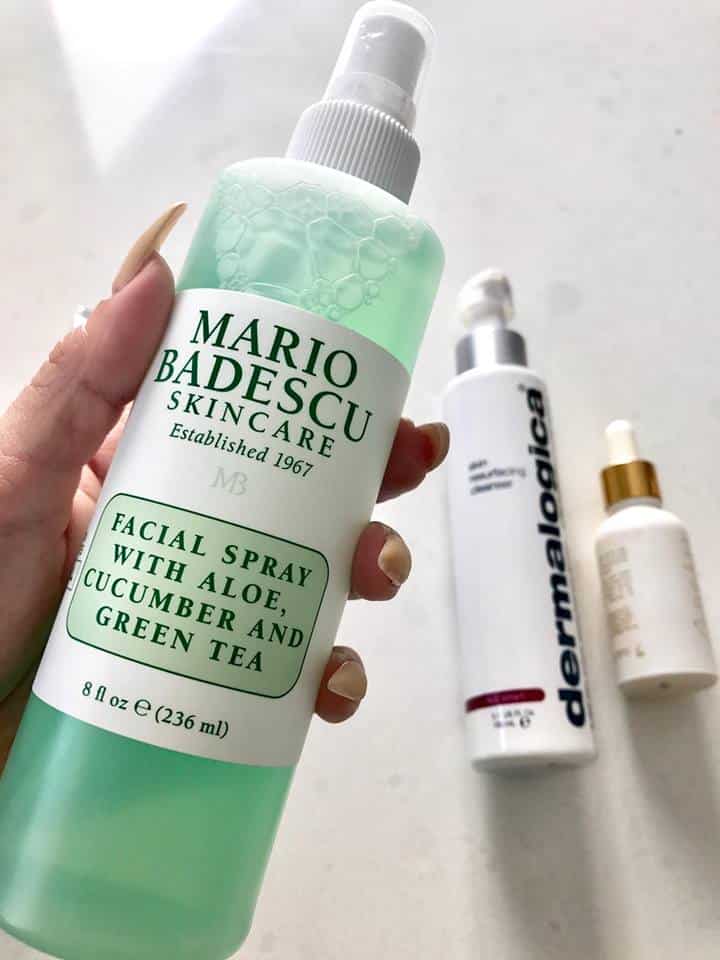 After an intense exfoliation, I like to soothe and tone my skin with Mario Badescu's, Facial Spray with Aloe, Cucumber and Green Tea. This facial spray feels amazing and really cools the skin as it hydrates, tones and re-energizes the skin.
Retails for $12.00
Size 8fl oz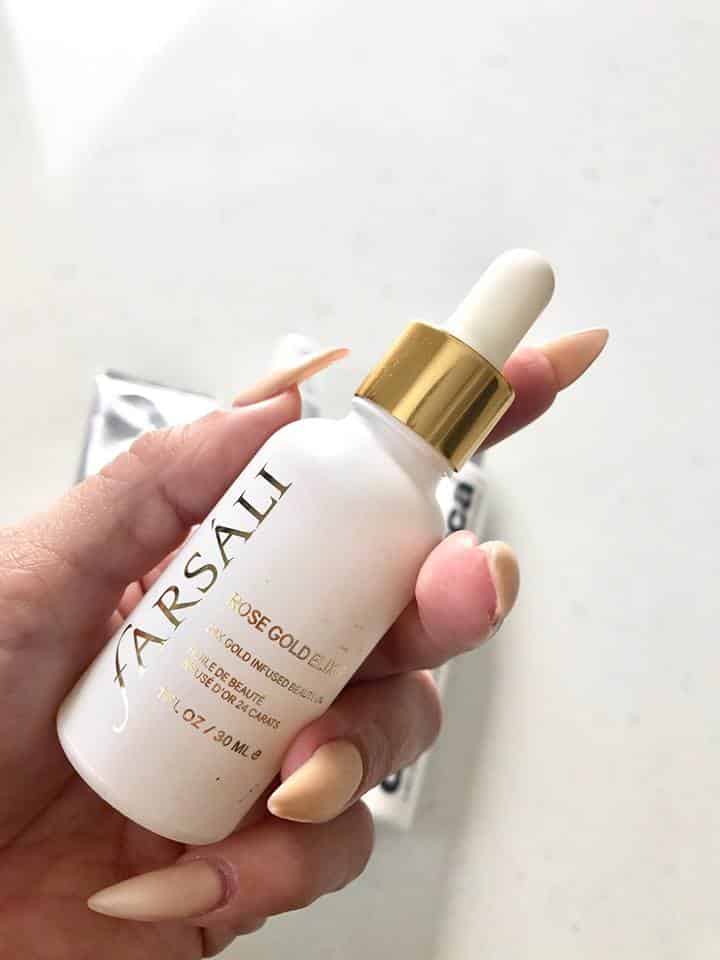 Farsali Rose Gold Elixir is my latest addition and obsession. The perfect form of hydration for your skin via 24k gold infused beauty oil. I few drops go a long way. I massage the oil into my skin for a good minute or two making sure the oil gets well distributed evenly on my face, neck and decolletage. Depending if you are wearing makeup or not you would want to use a lighter primer so your face doesn't feel greasy.
This skin care routine will have your skin looking soft and dewy all year long, even when the weather is brutal and robbing your skin from its moisture.  Perfect for morning, before bed or before HD Makeup applications.
Hope you enjoyed and found this beauty blog helpful.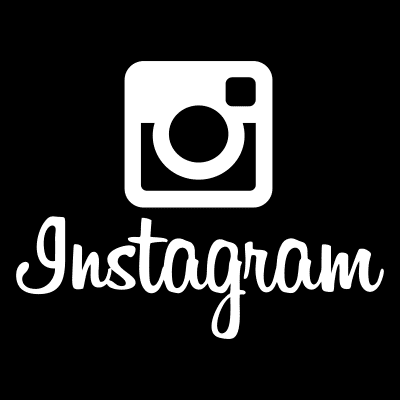 Stay Beautiful & Stay Connected
Follow us on instagram @LabeautyGuide
All PSHD-makeup applications are by appointment only.
What type of Makeup application and for what occasion would you need makeup for?
Please fill out our contact form to set up an appointment.