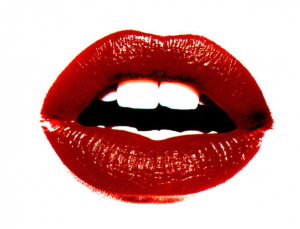 There are strong messages sent when a woman wears a hot crimson color on her lips. The messages vary from bubbly, approachable, I'm sexy, I'm confident, and my personal favorite the message of pure sophistication.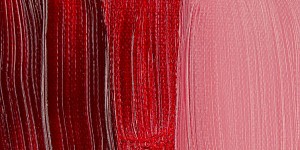 Shades of crimson range from dark black cherry colors, to softer Peachy Red colors. With the wide range in between it gives a woman enough options to choose from. Which color suits your personality best, or compliments your skin best. This is definitely a color that will take some time, in order to find that true match. Your signature statement color.
In this post I will talk about different crimson hues, and how to apply them using my favorite tools and products.
 What you will need:
1. Lip liner to lock the color in.
2. Lip color in pot or stick form.
3. Concealer to help clean the edges after the lip color has been placed.
4. Gloss to really make the lip pop.
You may also want to check out Brick by MAC cosmetics for a darker shade closer to a burgundy color try Beet, also by MAC cosmetics.
MAC R.E.D is a perfect RED that will compliment all skin tones, and express your inner most confident self.
MAC Ruby Woo is a makeup artist first choice when applying a red lip color. This is sure to complete any pinup makeup look, and show off how sexy you can be.
Applying a red color requires a little more effort than lighter pinks or nude shades. The reason would be due to the bold color, and it becoming noticeable almost immediately if placed outside the lip line without intentions.
To best apply any red cream color use a lip brush. It will allow you to have more control over your application.
Makeup-up designory lip brush in #310 is the perfect example of my ideal lip brush for a red lip application. It's flat, thin, and has the perfect tip that will allow you to make fine lines. This brush is perfect for both lips, and eyeliner application.
Since crimson hues are much brighter, and are heavier in application it is very easy to go outside your lip line. To ensure the color stays in place, and looks clean try applying a light concealer around the mouth.
Here are some videos demonstrating techniques using some of the same tools, and products discussed.
The concealer may be applied before or after the red lip color is applied.
YouTube beauty blogger: xsparkage shows us how to make red lips pop, and look clean by applying concealer with a lip brush.
Lastly you want to top the red lip with some gloss. Here are some great options.
At the top of my Hot Red lip gloss list

Shiseido

Luminizing Lip Gloss in Maraschino. This gloss is silky, shinny, and the perfect final touch to any hot red lip. I was first introduced to this product when I attended

Scott Barnes

, amazing makeup seminar. It was a gift and part of our amazing swag bags.
For a similar color at a much more reasonable price, try Revlon Color Burst in Fire. This beautiful red will compliment any red lip.
Putting together the perfect red is simply a matter of trial and error, all shades are different and some will work better than others depending on the individual.
Final Suggestions:
Here are two of my favorite Matte red lip colors, one by Kat Von D, and the other by NARS.
Lastly on my hot list of red shades, NARS Jungle Red a classic amongst professional Makeup Artist. Falling in the dark hues of crimson, and the matte finish screams sophistication.
A beautiful hue of crimson is perfect for any season or occasion. It compliments any type of fierce or bubbly attitude.
Hope you've enjoyed this post.

For all comments and booking information, please feel free to email me at Audrey@beautybyaudrey.com
Stay Beautiful & Stay Connected.