Summer is finally here and it feels amazing to finally leave the house with out a sweater.
Top knots are typically favored this time of year a long with a fresh face of barely any makeup.
If anyone hates putting on makeup it is me, even though I am a certified makeup artist.
I think I dislike it most because it can become quite the production to take out all your products, put them on, use different tools to blend in the product and clean up is probably the part I dread the most.
With that said I've put together a small group of products, tools and quick makeup routine to get me from 0 to 100 real quick.
I've been using this routine regularly for about 4 months and depending on how much glam I need, I just add another 15mins or so to my makeup routine depending on the look I am going for.
These days fresh face is the look I opt for similar to the photograph above. It takes me about 10 minutes to accomplish.
This look begins with proper skin care.
I will now list the products I currently use in the ordered used beginning with skincare.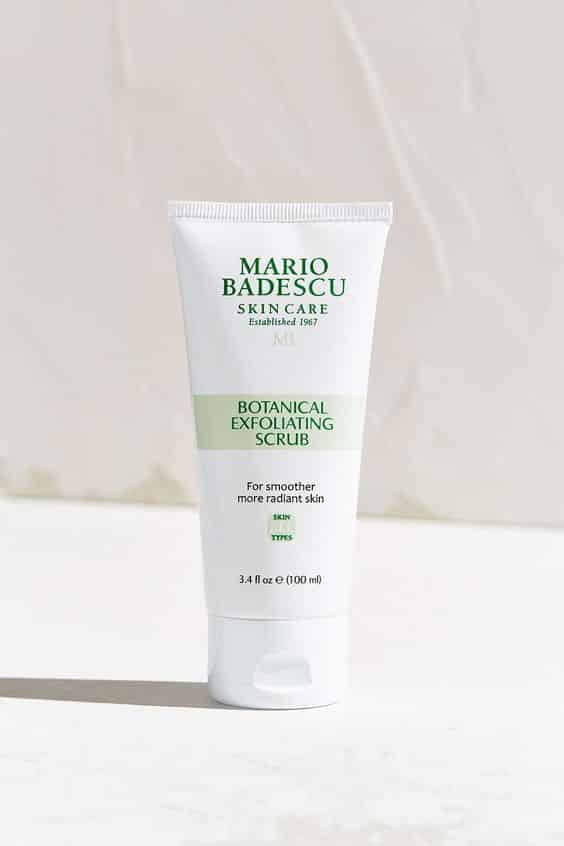 It's safe to say that I've tried just about every skincare line out there. I always change between chemical and manual exfoliation for my home skincare. Around summer time I like to keep a good manual exfoliant at home.
Currently I am using Botanical Exfoliating Scrub by Mario Badescu it's effective and very affordable. Setting you back only $26 bucks. That's a steal! This scrub really removes any congestion from makeup debris left behind and clogged pores because of all the extra oils the summer heat can create on your skin.
Definitely a summer must have, I highly recommend this product and I promise your makeup will go on like butter.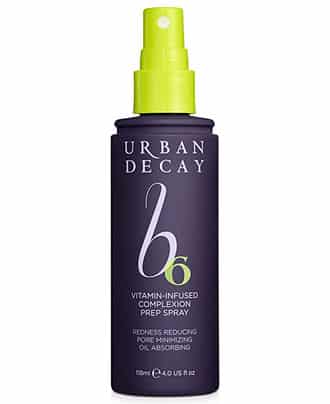 Hydration is very important when the temperature rises. Make sure to keep up with your 8 glasses of H20 for your body and keep this amazing B6 spray by Urban Decay for your face. It's infused with vitamins and it's the perfect addition to a fresh clean face.
Click on image to shop product.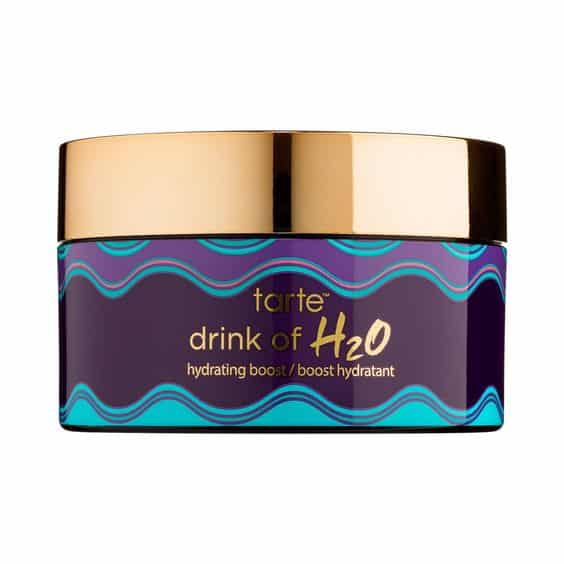 It wasn't till recently that I became a fan of samples. I'm sharing that information because I also encourage you to start making use of your Sephora rewards points and start trying out some of these amazing products. Through the sephora rewards point system I discovered this amazing moisturizer by tarte. Drink of H20
I absolutely love it, I had to go back and buy the full size for a fair price of $39 very reasonable for hydration packed with electrolytes soothing and refreshing your skin. I use this on a clean face after spraying the B6 prep spray before I apply my primer. It seems like a lot of work but your skin will thank you in the long run. Good skin care is very important and one of the major keys for summer barely there makeup.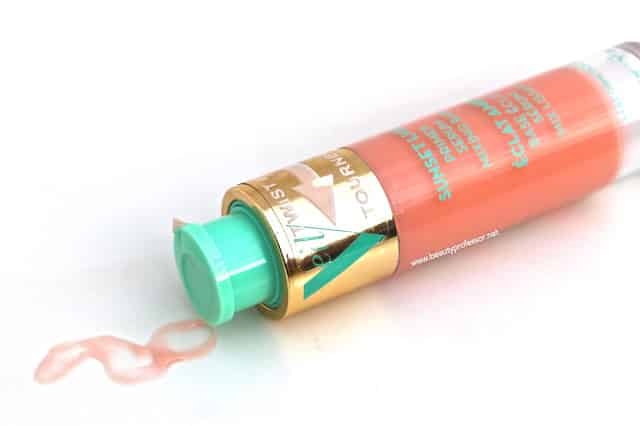 This primer by Veil Cosmetics is life!
It hydrates and plumps your skin creating makeup longevity. You can mix it into your foundation as well for a more sheer effect. I'm on my 4th bottle of this delicious primer. I love it and my makeup clients love it too. It's definitely a hot pick for the summer, I wear it even when I'm not wearing makeup just to give my skin a little hydration and a dewy skin effect.
This baby will set you back $59 dollars. Well worth it. Available on line by clicking image or Nigel's Beauty Emporium.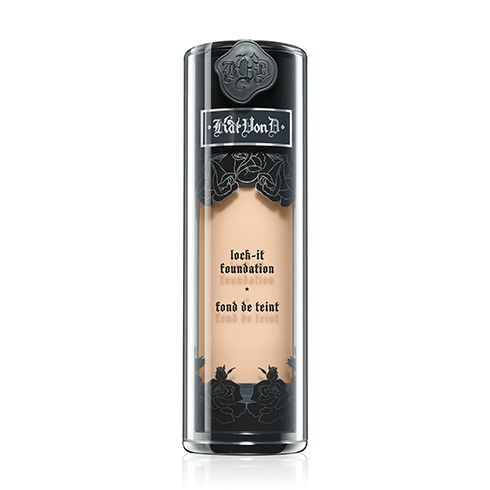 Depending on the occasion I am putting on makeup for I choose to wear foundation or just wear concealer. If I'm attending an event where photographs will be taken. I definitely wear foundation! To prevent wearing a lot of it during the summer I go with a foundation that has good coverage and wear small amounts of it evenly distributed on my face and neck using my hands, a beauty blender and a kabuki brush for a flawless blend.
It's common to mix foundation colors and brands. If I'm gonna wear foundation, I like to use the Kat Von D lock-it foundation in shades medium 58 which is a little darker but I love that because it instantly conceals any unwanted pigmentation, dark circles, acne and uneven skin tones. A great foundation to wear all day long. Yes, this foundation is a little heavy on the skin but with the right skin prep routine your skin will be very hydrated making it comfortable for all day wear makeup.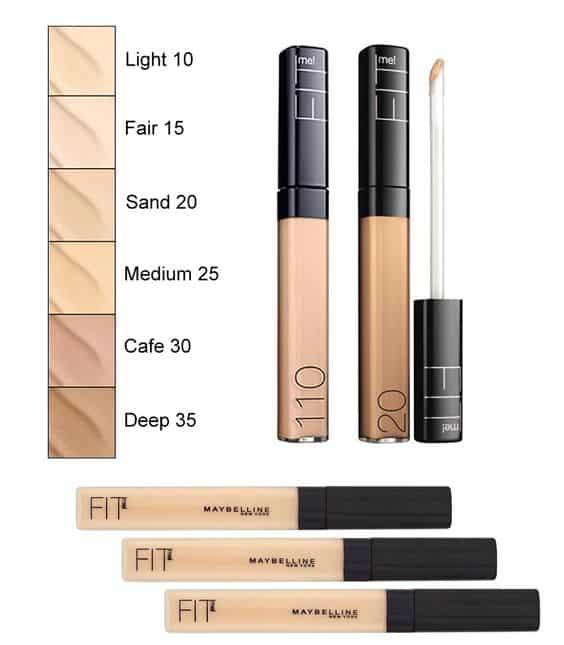 I am obsessed with this product. FIT ME concealers by Maybelline.
They are creamy and easy to apply with excellent coverage. There is a NARS version similar to these concealers and I've tried both. The NARS version is a little drier probably better for someone with oily skin. My skin is combination of both depending on the season. I feel the Maybelline FIT ME concealers work best for my skin type, it's more flexible and comfortable for all day wear. They are super affordable, I have a dozen of these at hand, I pack one in my purse always for touch ups to keep my make up looking fresh through out the day.
If you have combination skin like myself, you will love these concealers. I use shades 25 to conceal and shades 10 to highlight.
The price on these concealers are the best part. $6.99 super affordable.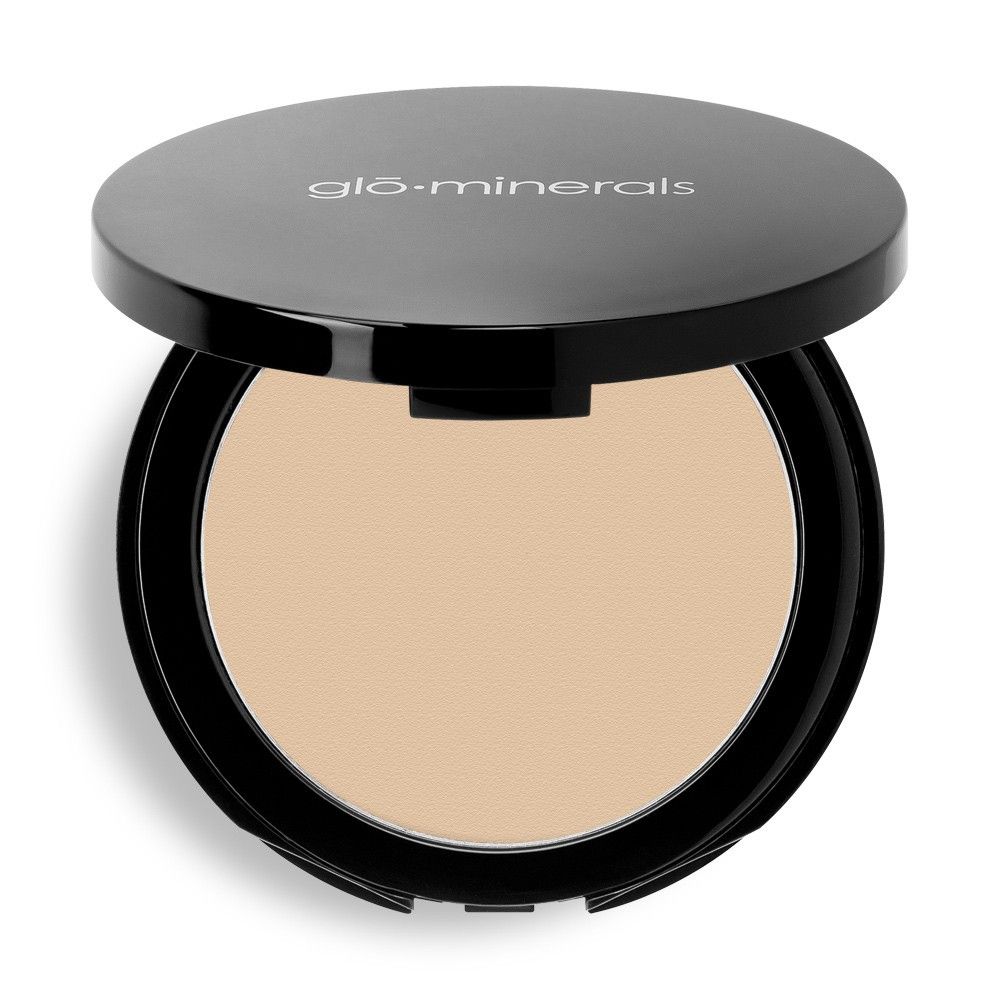 This pressed powder has been my go to powder for all occasions this summer, from baseball games to weddings.
It's light and sets your makeup for hours. It's comfortable on your skin and is made from organic minerals. My skin loves this pressed powder, both the press based and perfecting powders. I discovered this powder at a spa I visited some months ago in Santa Barbara. I forgot to pack my usual powder and was saved by the spa selling Glo-minerals. My first time trying it, I fell in love with it. This powder will set you back $37 dollars. It seems its actually available at walmart but I've been repurchasing by buying it on line and you can too by clicking on the image above.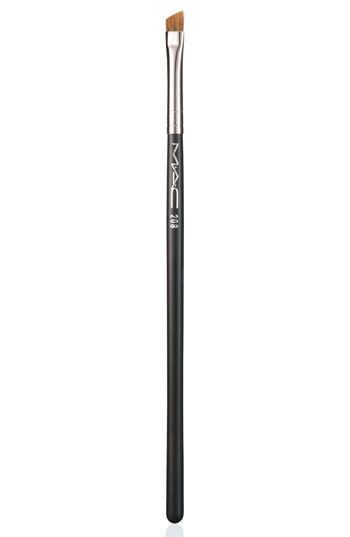 From skin care, to evening skin tones, I move to eye brows to start perfecting facial symmetry.
I like to use a spoolie to brush out my brows and some small scissors to trim any longer brow hairs than necessary.
To fill in my brows I like using a couple products and tools. My number one brow tool would be the 209 small angled brush my Mac Cosmetics. It's small and perfectly angled to create small strokes of hair using your favored brow products. I like to use Urban Decay eye shadow in the colors Whiskey. It's a darker brown that's pretty pigmented making it easy to use a little bit at a time. The eye shadow pot will last you a long time if you use it just for brows.
This beauty of a brush will set you back a reasonable $20 can be purchased in store or on line.
Click on image above to shop product.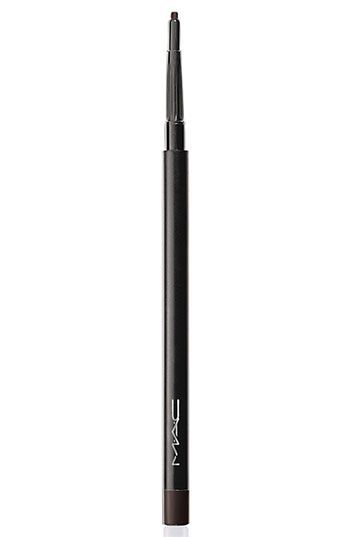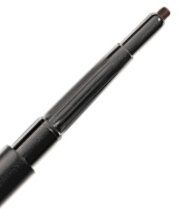 To further define my brows I like to go in with a Mac Cosmetics Brow pencil in colors STUD or SPIKED. I always carry these in my purse as well for quick touch ups on the go or use this brow pencil alone with out using brow powder. I use the same FIT ME concealer in shades 10 to clean around my brow bone and highlight my brow bones. These delightful brow brushes will set you back $17.00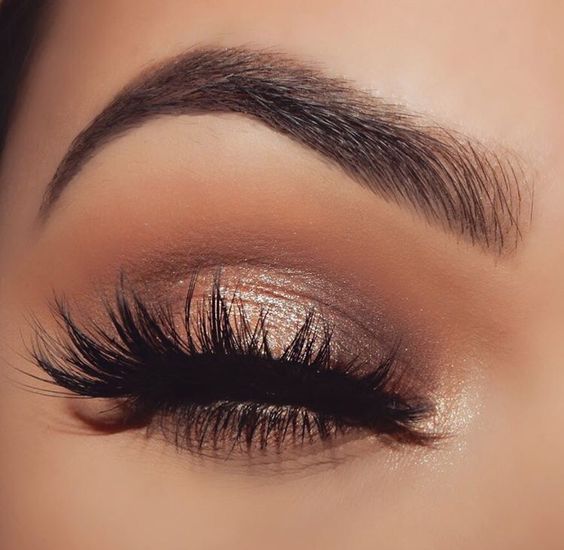 I like to keep the brows looking as natural as possible. The brow spoolie is great for blending out product and further grooming the brows. In the summer I like to keep my eye makeup super natural and barely any eyeliners or dark smokey eyes. You never know when you might fall into a pool or be splashed with water attending any summer outing. This is makeup that can handle a little splash here and there.
I can't live without lashes. I don't like eye lashes extensions so much so I rather glue on individuals or different strips of false lashes depending on the occasion I'm wearing makeup for. Lashes add dimension to the face creating a more youthful and fresh look for this summer. I like lashes that look full and natural. Target and CVS have great options by Ardell Lashes and Vegas Nay Lashes that are affordable and reusable for a few times after your first use. It's not the most sanitary to reuse lashes so I only reuse them 3 times max and clean them after each use.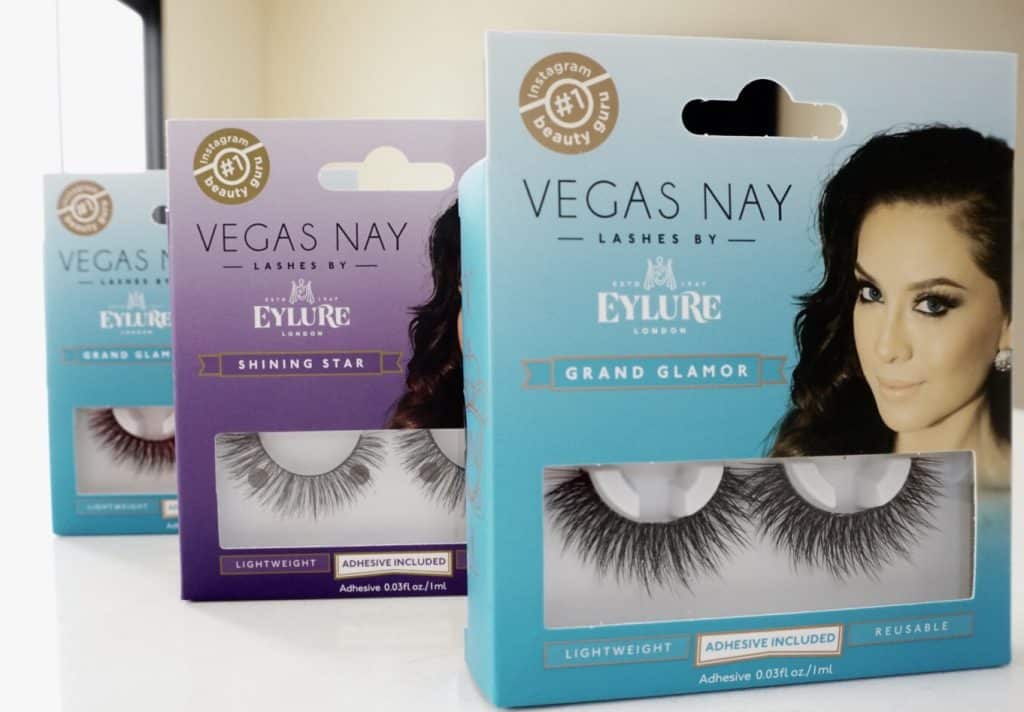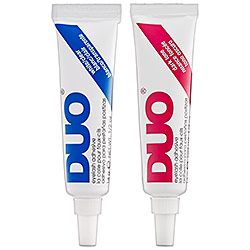 My lash glue of choice would be DUO  
This lash glue is available almost everywhere most drug stores and even department stores. I use the clear glue since I don't use eyeliner as often. It's easy to wash off if you use oil cleansers.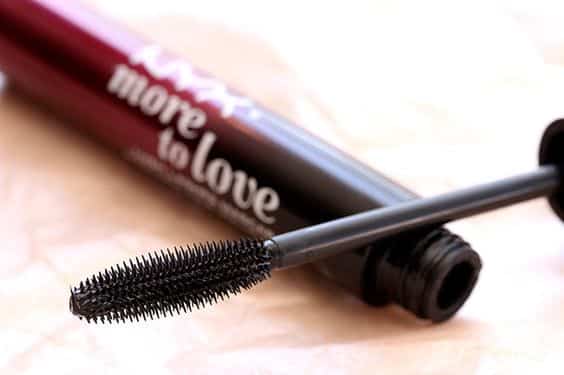 This More To Love mascara is amazing for thickening lashes and blending your natural lashes to the false lashes. The full figured mascara wand really separates and coats all your lashes individually. Very affordable for $7.00 by NYX Cosmetics.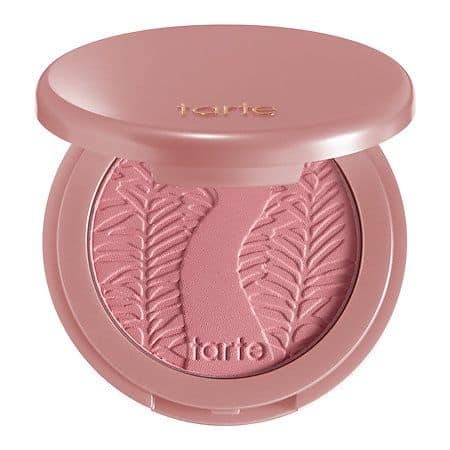 For a little sun kiss color I like to tap on a little pink blush. Using my rewards program card at Sephora I got this Amazonian Clay 12-Hour Blush by Tarte Cosmetics.  This is definitely one of the prettiest pink blushes I've tried. It's the current months 2017 rewards program birthday gift. I went back and got the full size of this blush at $29.00 and I am so happy I did. I use it every day and barely use bronzer to contour anymore these blushes are packed with pigment and really plump up your cheeks with color.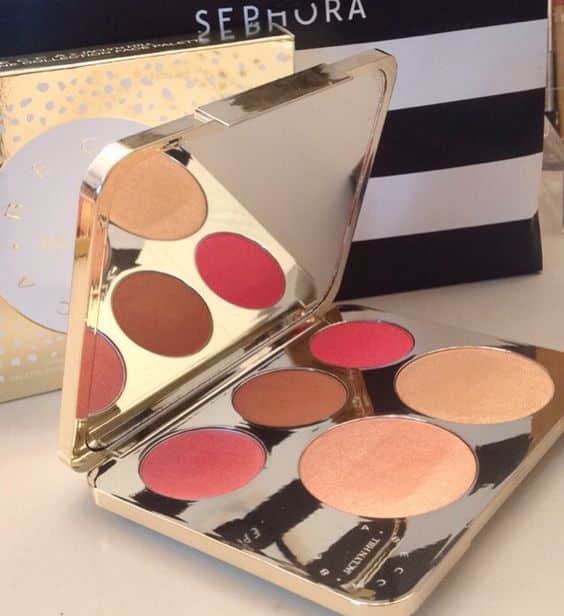 If there is a little more drama that is wanted for the cheeks, perhaps something a little bronzey fitting for an evening summer makeup look.
I like to use the center shade of the Becca Palette. Amaretto Mineral Blush, it's the perfect bronzer for the summer. It's light but still dark enough to create a subtle contour and summer bronzey look. It has a hint of shimmer making perfect for creating a dewy effect. This blush can be purchased individually where ever Becca Cosmetics are sold.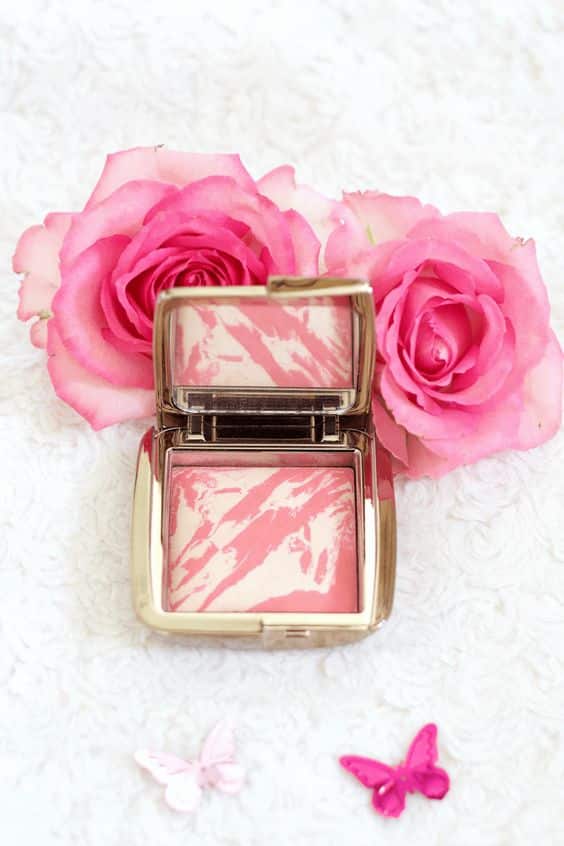 HourGlass Cosmetics knew what they were doing when they created this strobe blush. It's more like a highlight and man is bright. Perfect for any enhanced summer look.
It's a hybrid blush that combines the illuminating effects of Ambient® Strobe Lighting Powder with breathtakingly modern hues to instantly brighten cheeks for seamless, glowing, lit from within color.  It is a little pricey at $38 per blush but they are so pretty and create such a dewy and fresh face look. It's well worth the extra money and perfect for on the go since it's so compact.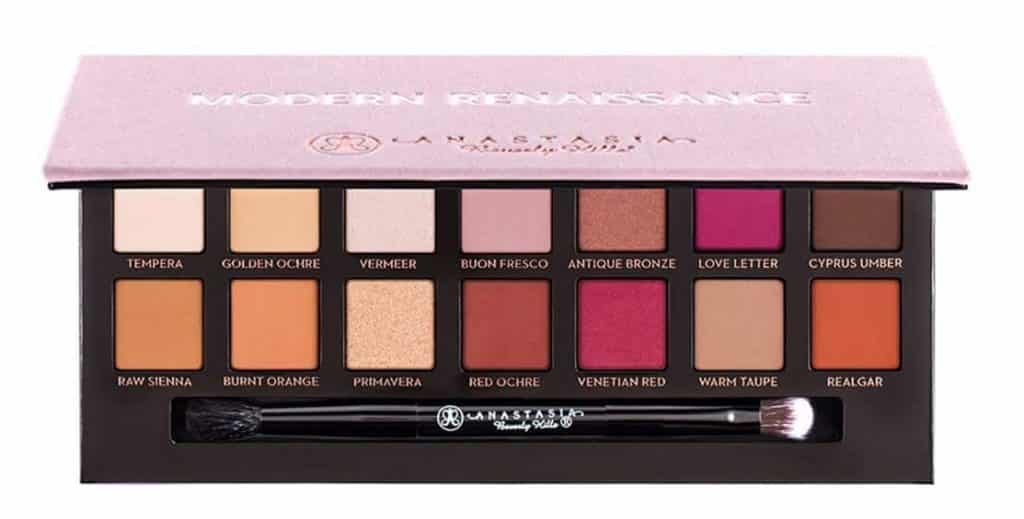 I just checked and this amazing palette is still available at some sephora stores and on line.
Most artist and individuals that love makeup as much as I do, would probably find it strange that I apply my eye makeup at the end, I feel you use less makeup because the rest of your face is already flawless from using the previous makeup steps and products on this post.
This is probably the only palette you'll need the rest of the year. You can create summery looks through fall to winter looks this 2017.
From the earthy yellow and ultra-matte finish of Golden Ochre to Primavera's shimmer gold with a metallic finish, this palette's high-pigment shadows are crease and fade-resistant and are sure to bring modern elegance to your eye looks. This beautiful palette retails for $42.00
Click image to shop palette.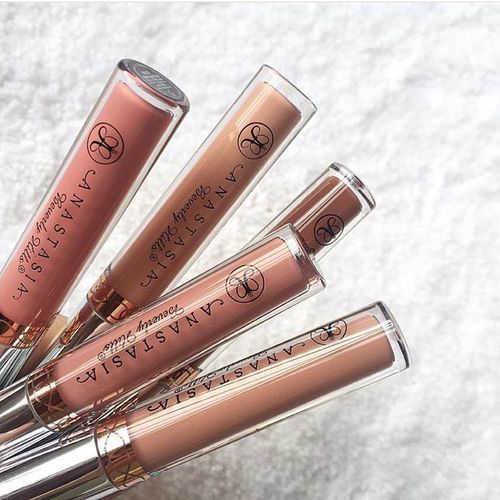 Depending on the occasion or my mood I pick the color of lip I want to wear for the day. In the summer I mostly stick to nudes and use my favorite Liquid Lipsticks by Anastasia Beverly Hills.
A total of 17 products including skin care. Most of these products you keep in your bathroom from your face cleansing routines. For touch ups choosing a few products from this group will be easy and practically weightless to carry in your purse.
Hope you enjoyed this post.
Stay Beautiful & Stay Connected.
Follow us on Instagram for all future updates on makeup blogs @pshd_makeup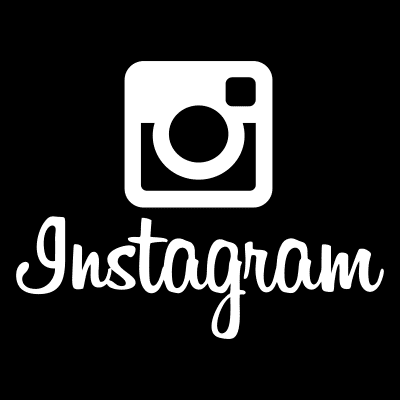 For questions or comments please email us at Audrey@LaBeautyGuide.com
For makeup appointments, Please take a moment to fill out the contact form below.