How are all my beauties surviving these tough times while we are on this quarantine lockdown.I hope everyone is remaining, healthy, happy and safe at home.
We should take this time to reset and really think about what's important, family and self care.
Let's start with skincare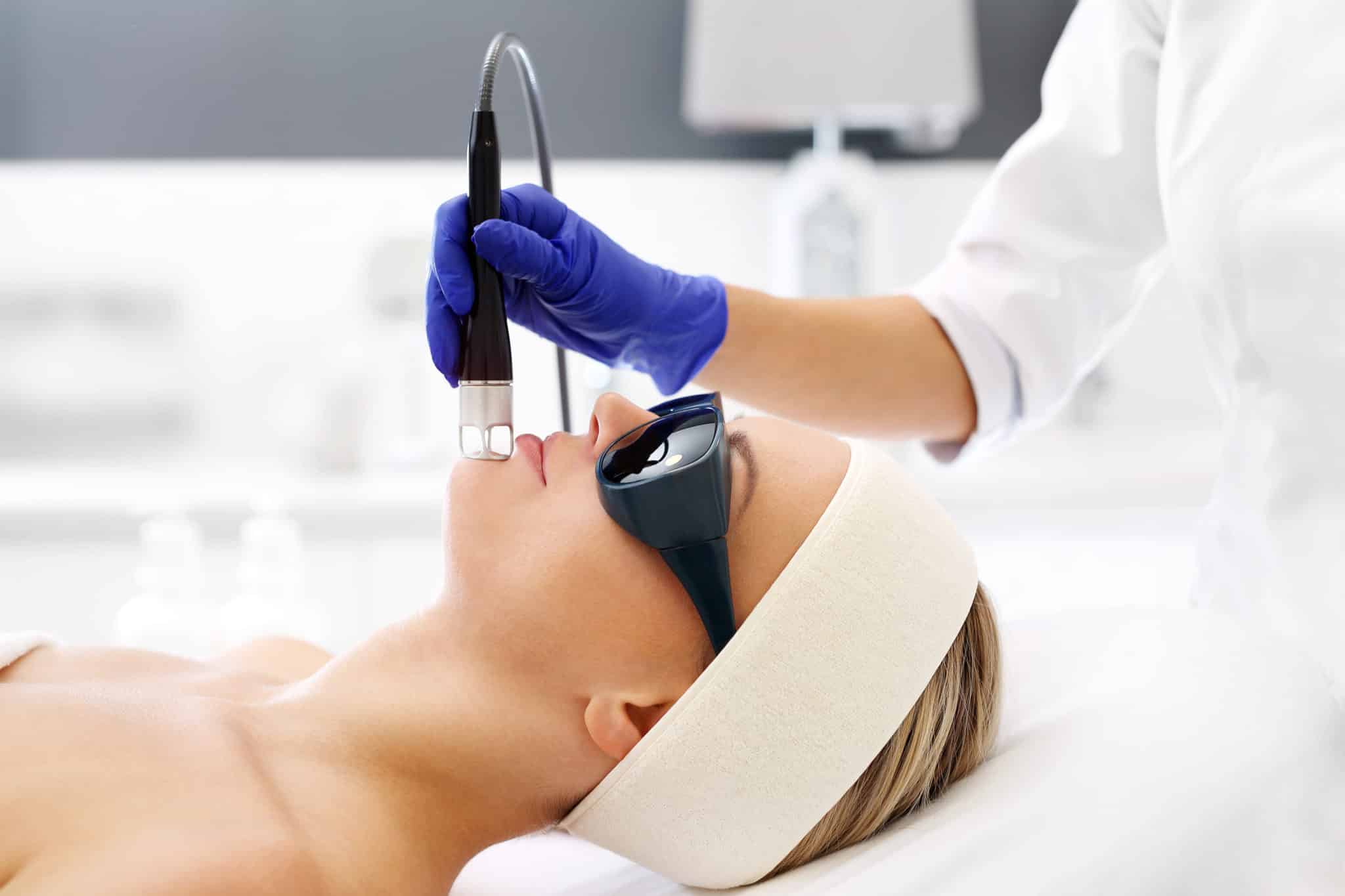 For most perfect skin doesn't come naturally, either you have perfect skin thanks to genetics or you don't, or perhaps you have a very expensive dermatologist helping you achieve flawless skin. Although it may seem like models and actress that promote beauty appear to have flawless skin but is only a result of expertly applied makeup, photo editing like retouching and good lighting.
In addition to creating flawless faces through skincare and makeup, faces can also be altered with the magic of makeup. You can give yourself brow lift, facelifts, eyelid surgery and fuller lips with just makeup. What most individuals don't realize makeup alterations are part due to special effects makeup techniques with all the contouring that sculpt the face to the bride or clients wish. I will be posting future makeup tutorials from myself and some of my favorite beauty influencers.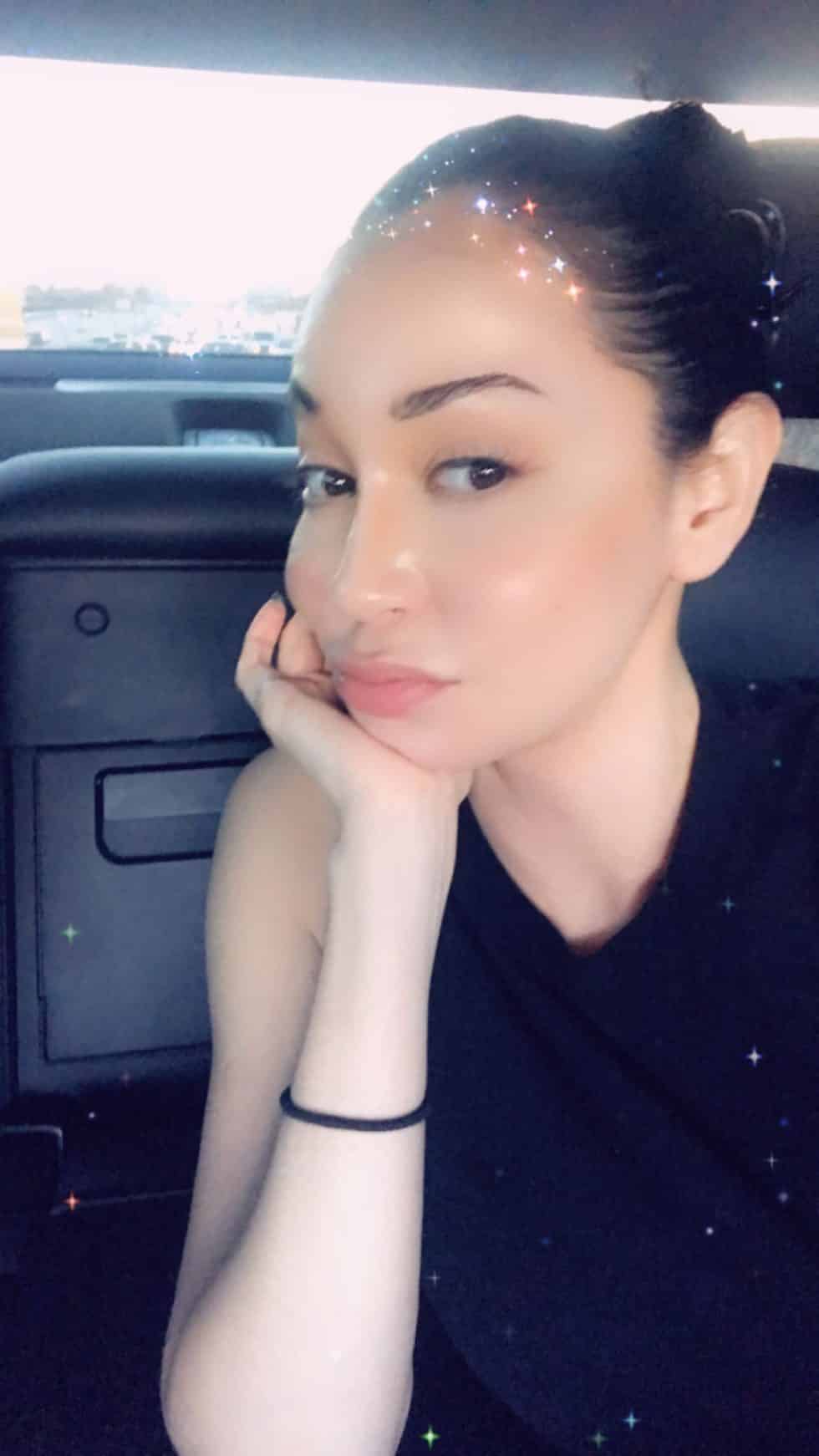 Here are the skincare products I am currently using while I've been in quarantine. I photographed every product I use from face, body and feet.
I will be sharing the products I use and what I've been replacing them with to save a little money or find while in quarentine.
Once you've established a fantastic and effective skincare routine, it's crucial that you don't skimp out on sunscreen, even while in the house. It's important to keep our skin protected at all times when we are exposed to sun, even if it's through the window while you're indoors.
First I remove all oils and debris from my face using TATCHA pure one step camellia cleansing oil, available online or Sephora.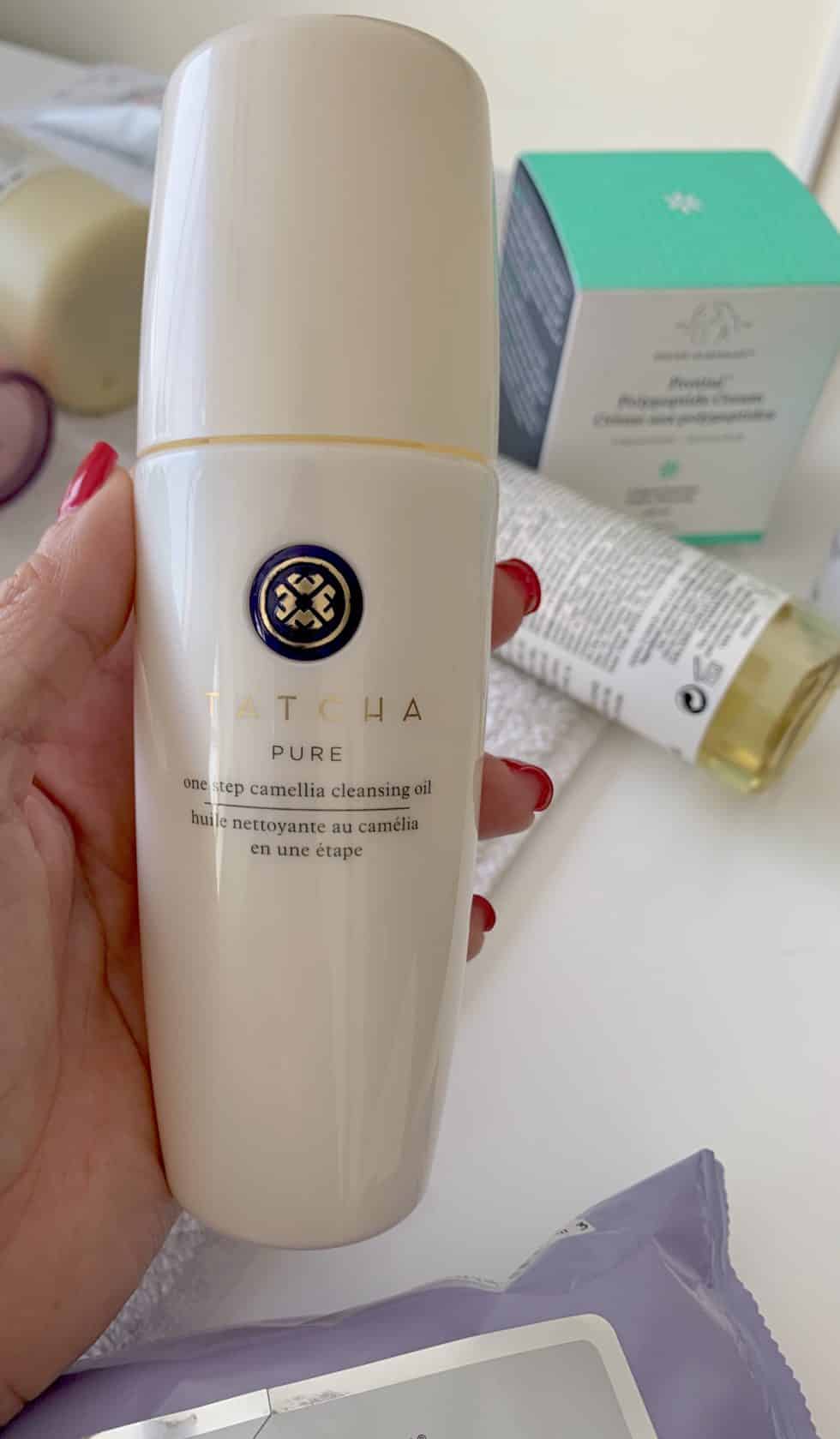 2nd I cleanse my skin with ZO Exfoliating Cleanser for normal to dry skin.
When I have all ZO skincare I follow with the complex pads and ZO growth factor serum, which is total life. ZO is a bit pricey since it's by worlds best Obagi. Sometimes when I run out it's too expensive to rebuy all ZO skincare products and I end up finding good alternatives. Make sure to add extra hydration to areas that need it most, particularly under the eyes and around nose and cheeks.
Two good alternative to the growth serum is the Polypeptide Cream by the Drunken Elephant. I apply after cleansed and toned skin.
Here are a few of my favorite moisturizers and oils.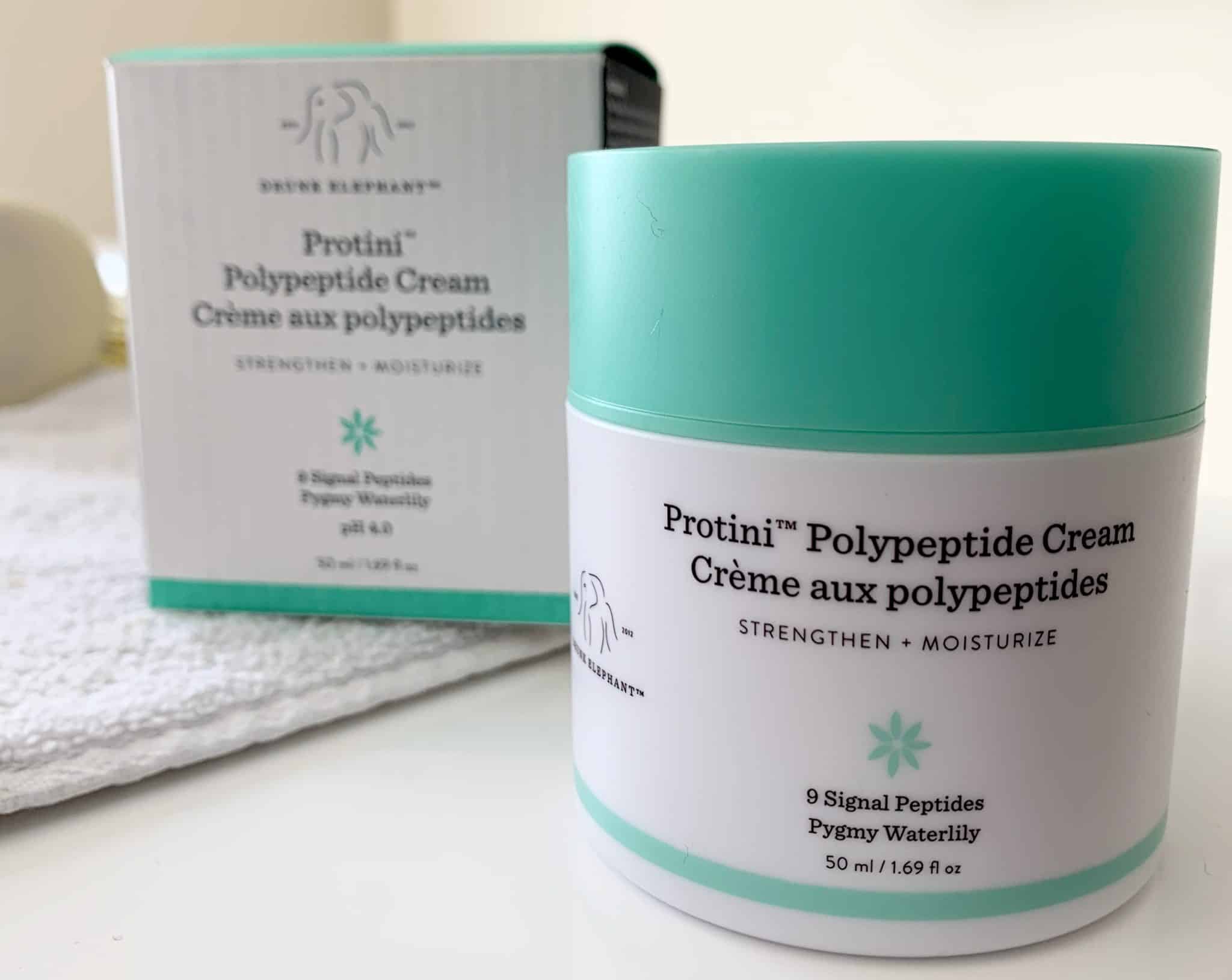 In addition to the Polypeptide cream I infused Wild Rose oil by KORRES it's packed with Vitamin C and an active brightening oil. This is the perfect base for any makeup application.
Maybe a little eye cream and some primer.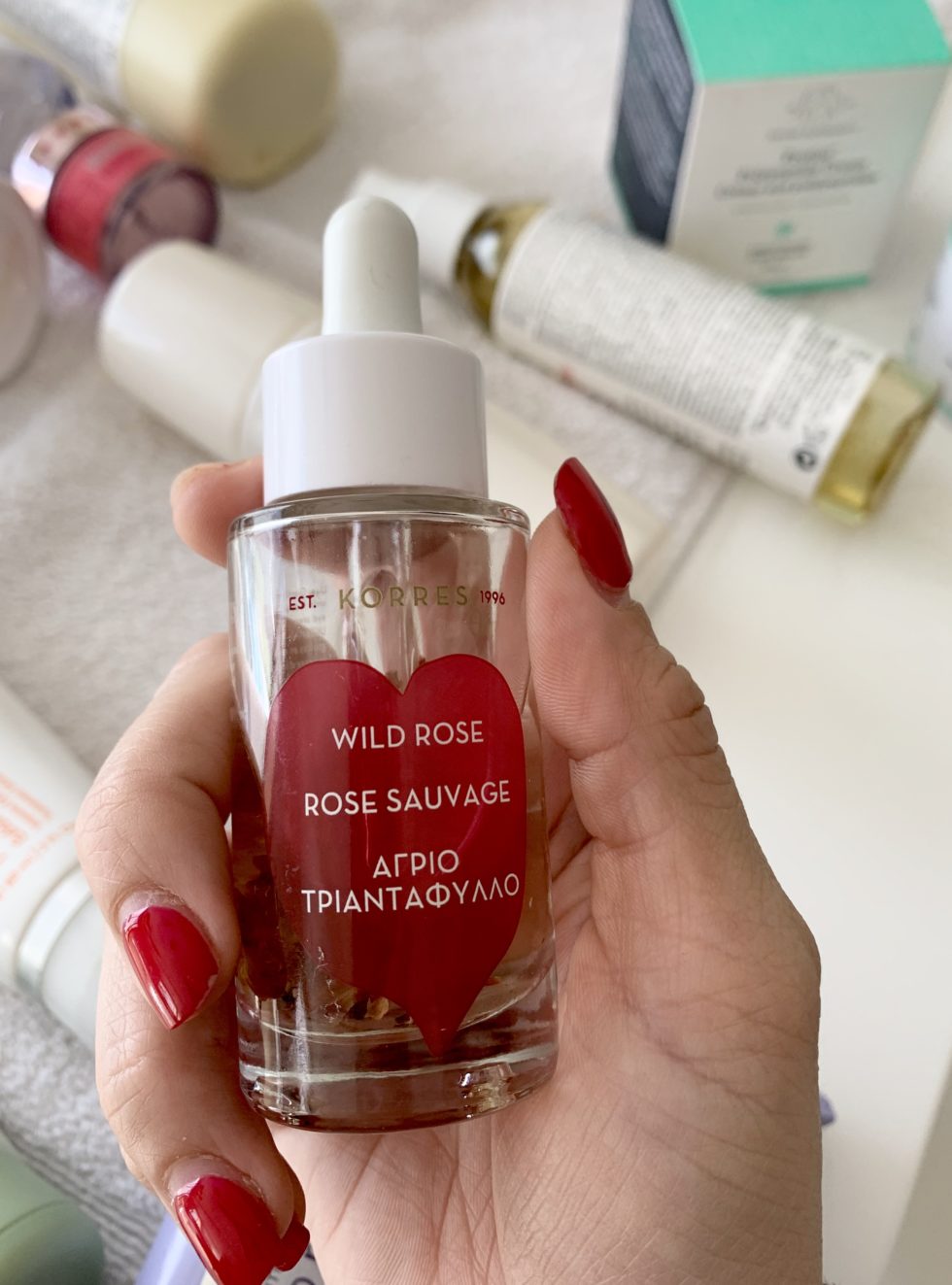 In addition to a good skincare routine, it's highly recommended to maintain a Healthy diet and fitness routine that include lots of super foods to keep the brain and body energized. With good nutrition and a healthy work out routine your body is going to feel great and your skin will be glowing. Stay hydrated and try your best to steer clean from dehydrating drinks like coffee, sodas and alcohol.
There are specific foods that are the best for skin nutrition including lots of vegetables and fruits. Cleansing your body will lead to clearer skin.
I will be sharing a few juice recipes in this blog with different ingredients and benefits for you and your body. These recipes can be made at home with a juicer or custom ordered from your favorite juice bar. My favorite Juice bars are located inside the Whole Foods Market and Nektar.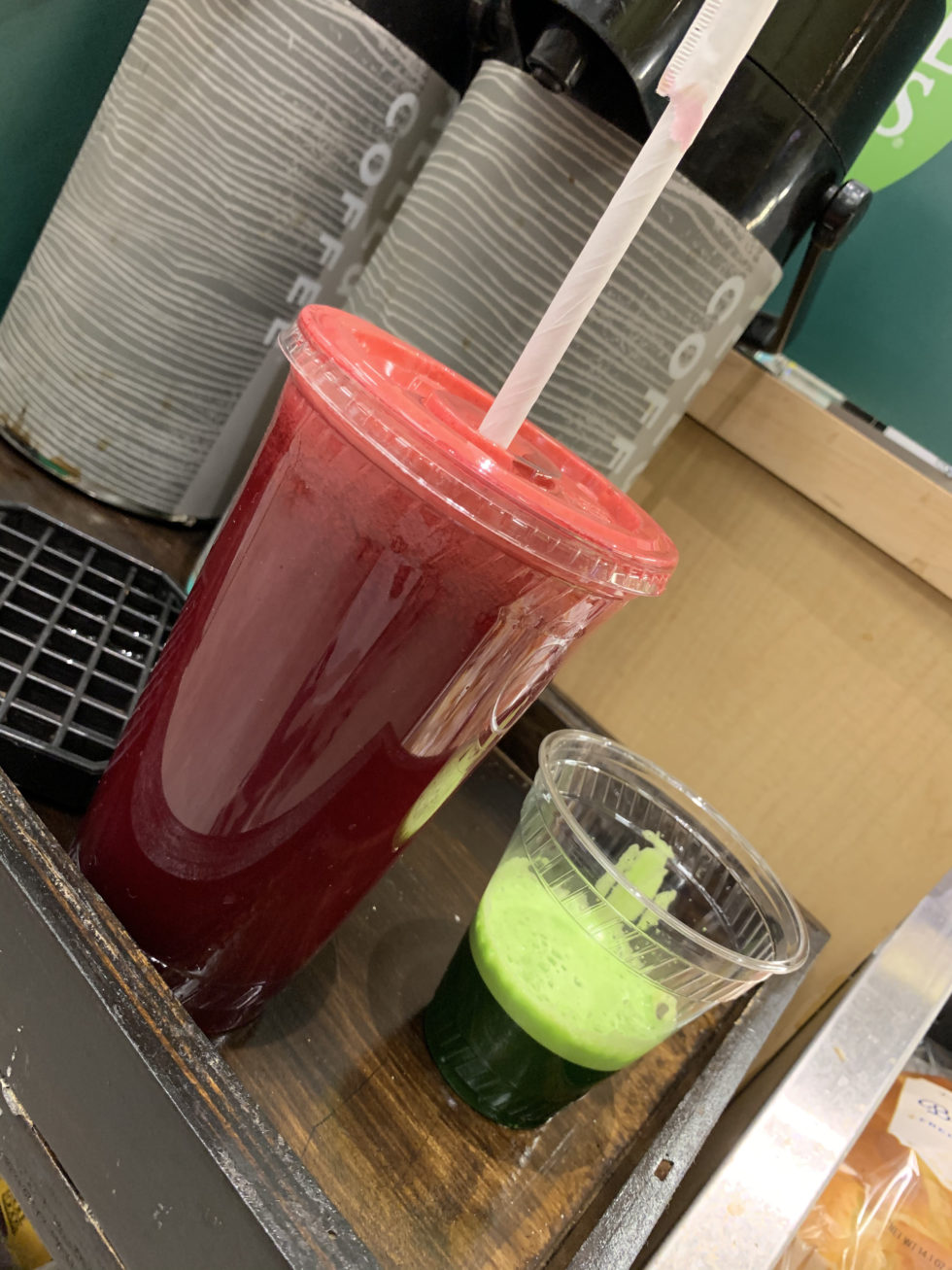 Aim to drink your super food juices on an empty stomach for optimal results.
Here is the first recipe on a Green Power juice to boost energy. Everyone knows if you live in LA or are planning a wedding, energy is everything.
2-3 stalks of Celery chopped
2-3 large fresh kale leaves
1 cucumber chopped
2 cups of spinach and 1/4 cup of parsley.
I sometimes add a green apple or pineapple to make it a little sweeter.
Apples add fiber and pineapple adds bromelian
Next Recipe is a carrot and ginger juice that serves two. All juices serve two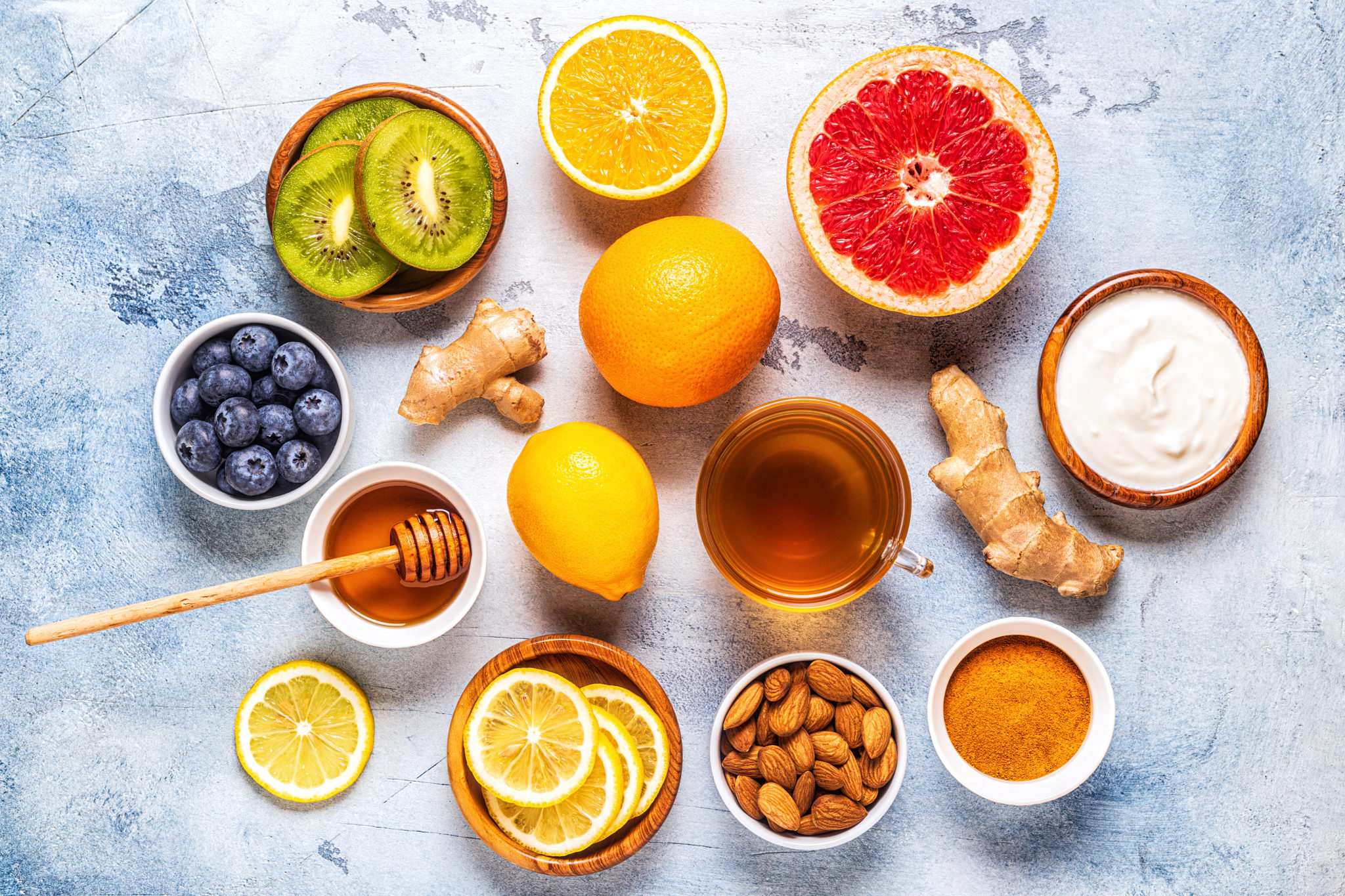 This is a tonic for the liver, and is especially useful if your liver is sluggish and has been abused by alcohol. Best to drink on an empty stomach.
Carrot and Ginger Juice
1-2 of a ginger root, finely chopped
8 large carrots, chopped
Peel ginger and wash carrots
Put the carrots and ginger into the juicer or custom order this at a juice bar.
Drink immediately if possible for best results.
Body Cleanser Juice
4 carrots, chopped
1/2 raw beet chopped
Blend ingredients together and drink immediately.
These drinks are best before a workout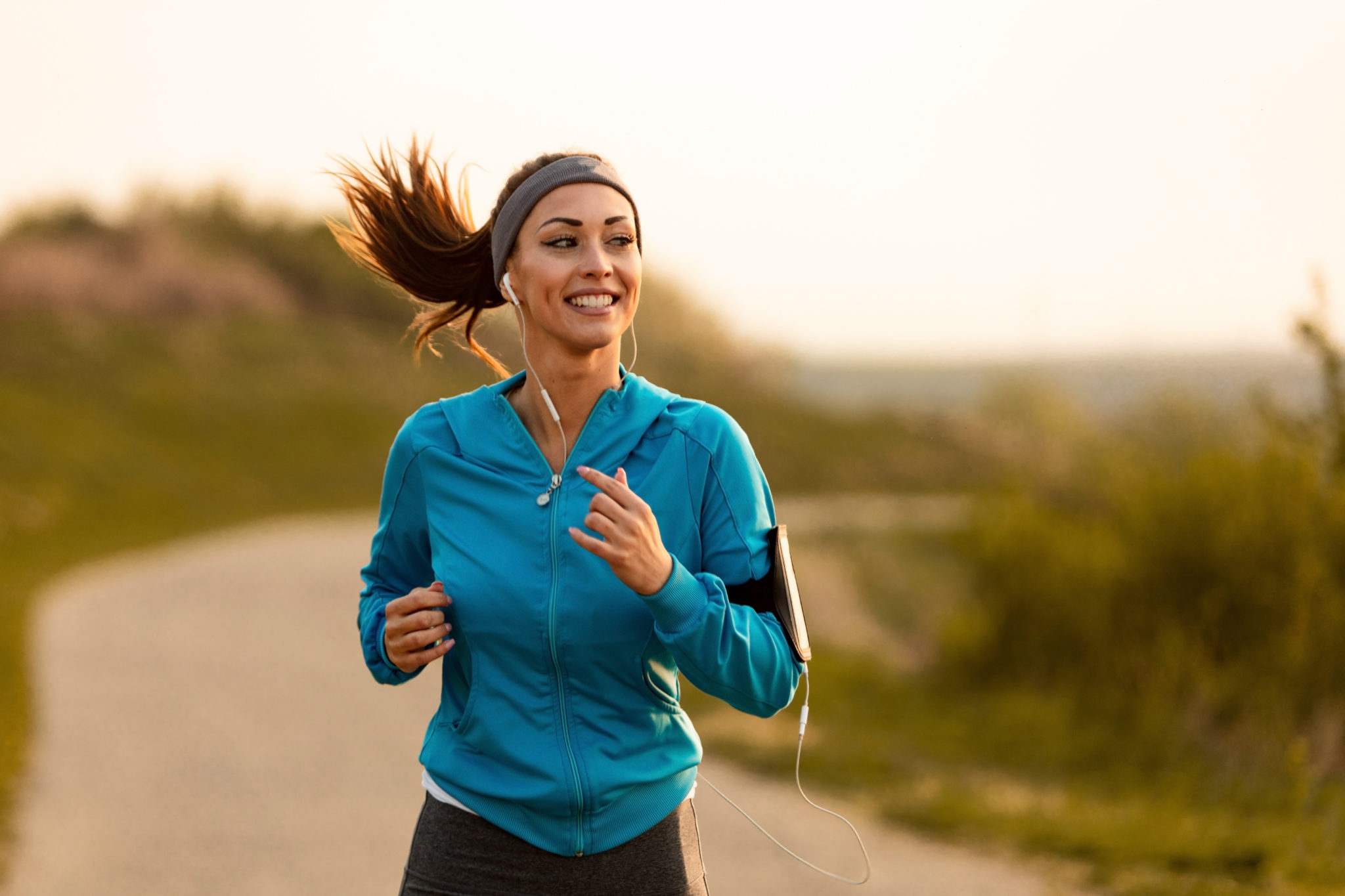 Working out routinely is great for your health and skin. Things like running, dancing, hiking, weightlifting any type of movement you can get in to get the blood pumping and oxygen through your lungs to further detox your skin and body. It's ideal to work out at least 20mins to an hour 4 times a week. If you need to reach certain body goals, work out everyday, change up your routine to keep motivated and eat healthy.
After a great work out the best muscle recovery is a nice hot spa like shower. Using carefully selected products for your skin will make a difference on how you feel pure and soft.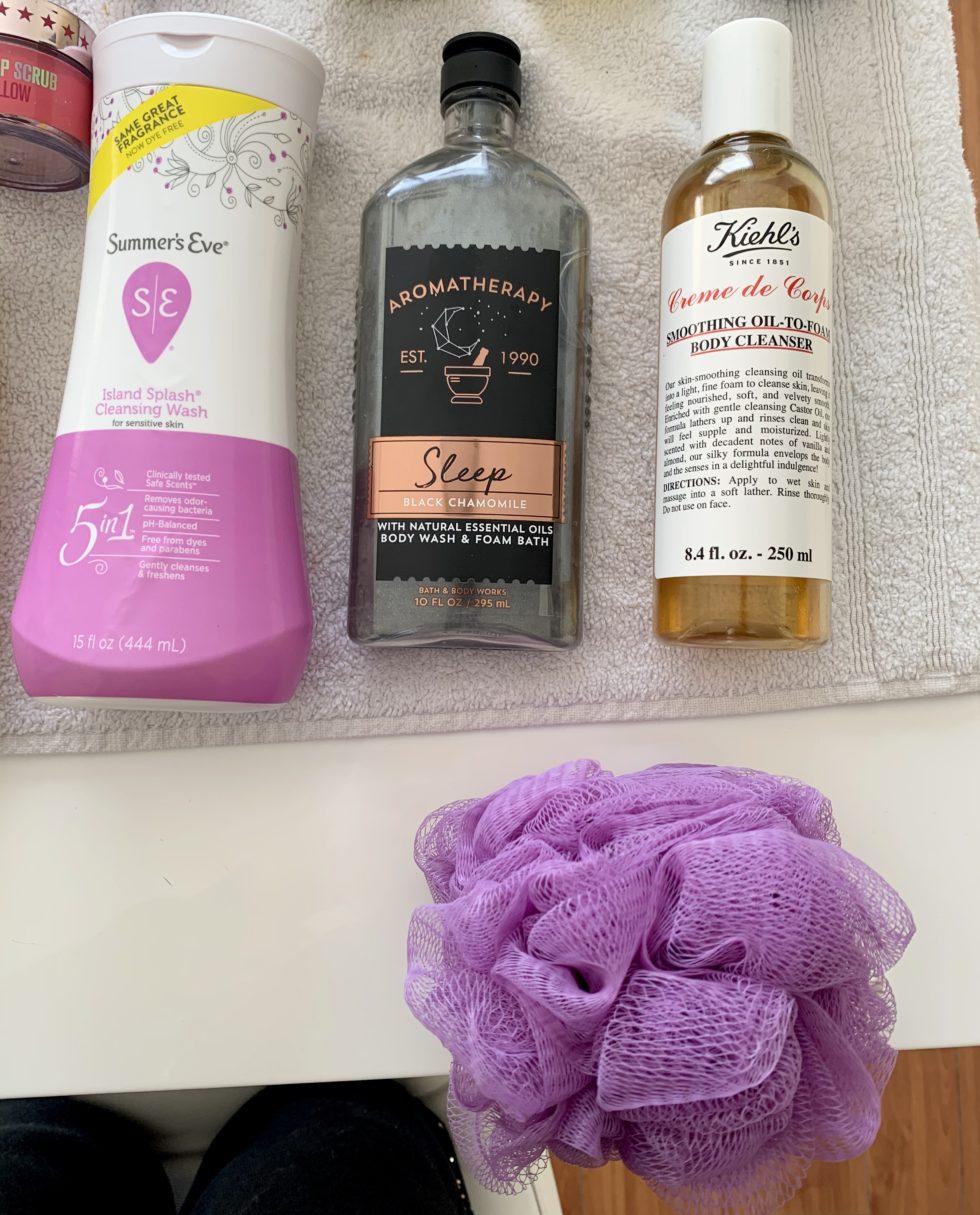 You will need a lufa to ensure a nice soapy lather and massage it into your skin.
I use three bath products. The first product I use to get clean is the Summers Eve island Splash Cleansing Wash. This is a special product designed for women to help with your ph balance.
Next to help soften my skin I use Kiel's creme de corps, smoothing oil to foam body cleanser. It's a skin smoothing cleansing oil that transforms into a light and fine foam to further cleanse your skin.
I skip out on the lufa with this product and use my hands to massage on my skin. Depending on how relaxed I am and how much time I have I go for the third cleanser aromatherapy cleanser by bath and body works. I love this cleanser as it has black chamomile and can be used as bubble bath.
This body wash really helps soothe your body and prepare you for a great good nights rest. To keep feet soft I use a foot brush with a Pumice attached to it.
Any at home mani and pedicure routine while in quarantine are crucial to keep are hands and feet looking soft and clean.
I will agree these are a lot of products. I only use all of them depending on how much time I have but when I do try them my skin and soul feel so relaxed and complete.
Last products are for body hydration.
Here is probably my most favorite and effective skin product. I love using this Nourishing Dry Body Oil. I spray this out my body freshly out the shower like I was spraying on tanning oil. I spray all over my body and feet, massage it in and follow with a cream moisturizer also by Kiehl's.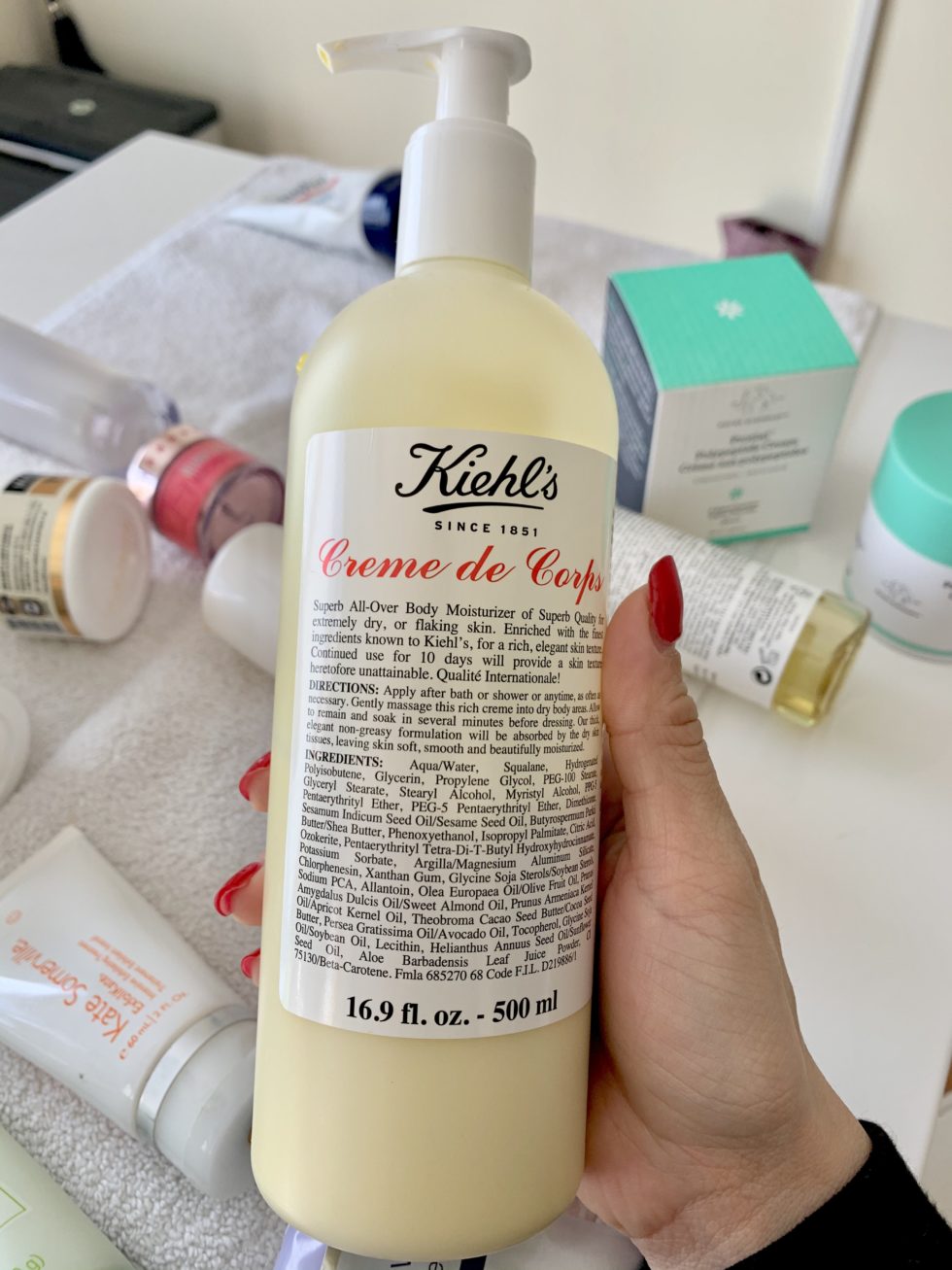 This moisturizer is so hydrating and keeps my skin soft for the next 24hours.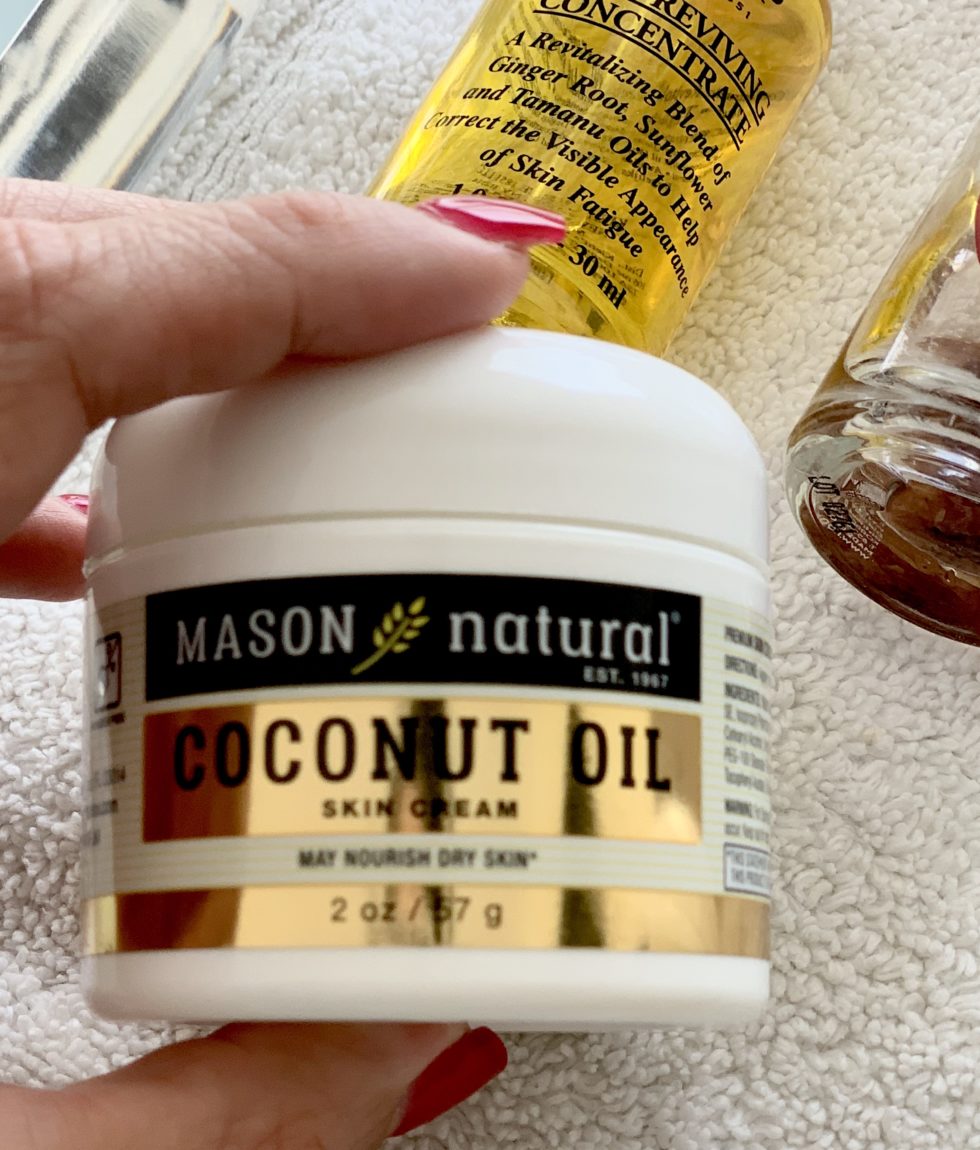 Here are two more products I love. Like I mentioned before I don't always use all of them but when I do my mind and body feel like I left the spa, as well as keep my skin soft and clear.
I recently discovered these Mason NATURAL COCONUT OIL AND VITAMIN E moisturizers.
I use the coconut oil on dryer areas like, feet, knees, elbows, hands, neck and chest. The vitamin E cream I use on my face after shower in addition to other face skin care products.
I hope you enjoyed this post and found it helpful.
For more blog updates follow our instagram at @LaBeautyGuide
If you have questions, comments or would like to be a guest blogger email me at Audrey@Labeautyguide.com