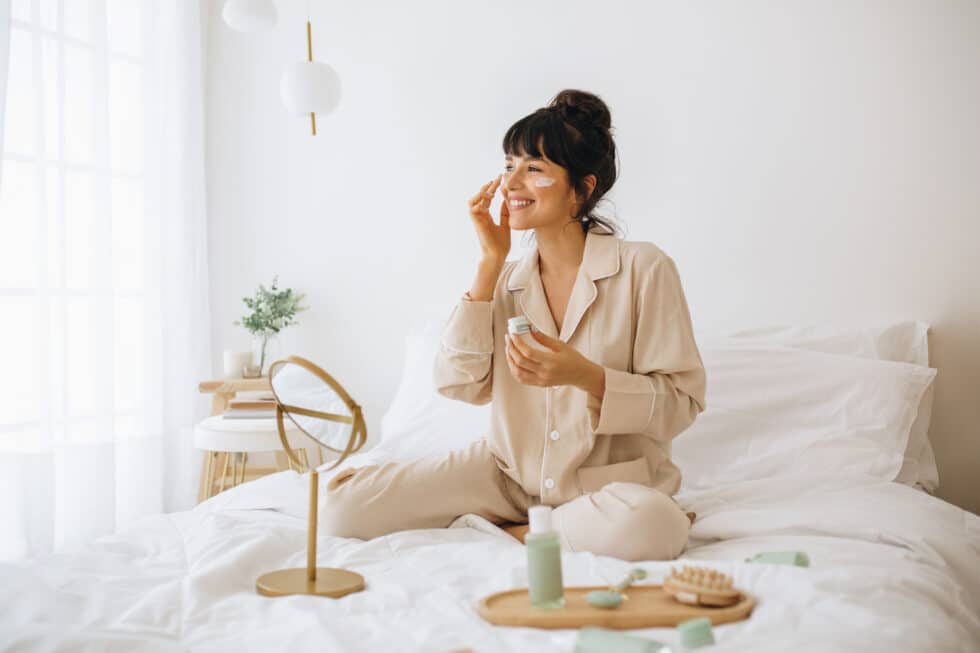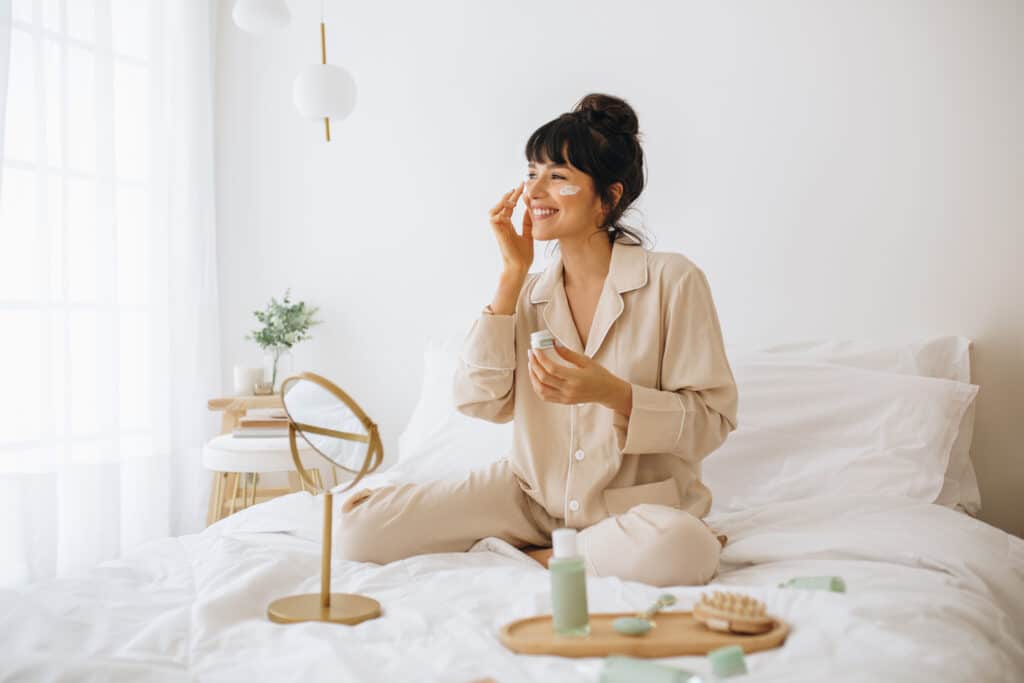 As a beauty concierge owner a great part of my job is to do research on the latest beauty products and procedures. It is my goal to provide you with as much information as possible to help you make the right beauty investments.
Beauty plays a big role in our lives because we always want to look the very best. As it is the new norm to document everything we do for social media and the pressure can mount on influencing us to make emotional beauty enhancing decisions.
In the past couple years there has been a greater influence with makeup and skincare on social media. Once a product goes viral, you can't keep it on the shelves. This makes it a little more challenging to get genuine reviews before you decide to buy the latest cosmetic to hit the internet. 
Everyday there is a new product or procedure on the market that is advertising beauty and youth.
Cosmetics are getting so expensive that you want to buy products you'll actually use and benefit from. I have so many products I have purchased because of social media hype and I only used once or never used at all. Just recently I had to throw out a bunch of old, expired barely touched makeup ?
Mature skin has unique needs and beauty products that worked in your 20s or 30s will not blend the same in your 40's
We need more liquid and cream makeup, silky powders and better skincare.
I have always enjoyed experimenting with new makeup, trying out different skincare brands, tools and even doing some avant grade makeup as a freelancing makeup artist. I love avant- garden makeup, it really gives me an opportunity to get creative and use all the funky colors from all my makeup palettes. That's usually when I get the best beauty content.
I have been blessed with a beautiful career within the beauty industry. Makeup and plastic surgery always fascinated me most.
I studied Beauty, Glam, Mature makeup, TV, and special effects makeup.
Most people don't realize but a lot of beauty makeup you see today would be considered special effects makeup with all the contouring, blending, brows and highlighting.
Attending  Make-up Designory (MUD)  has been one of my greatest highlights and one of the best times ever. I made a lot of great friends and learned from the very best. 
Makeup has been a passion of my for a very long time and when I find a product that I love. I let the whole world know about it. And makeup does not have to be about money, it doesn't always have to be expensive.
All though the latest statistics show the global beauty industry market size is set to be worth $571.1 billion in 2023. This will mark an 8% increase year-over-year, the fastest annual growth rate in at least 13 years.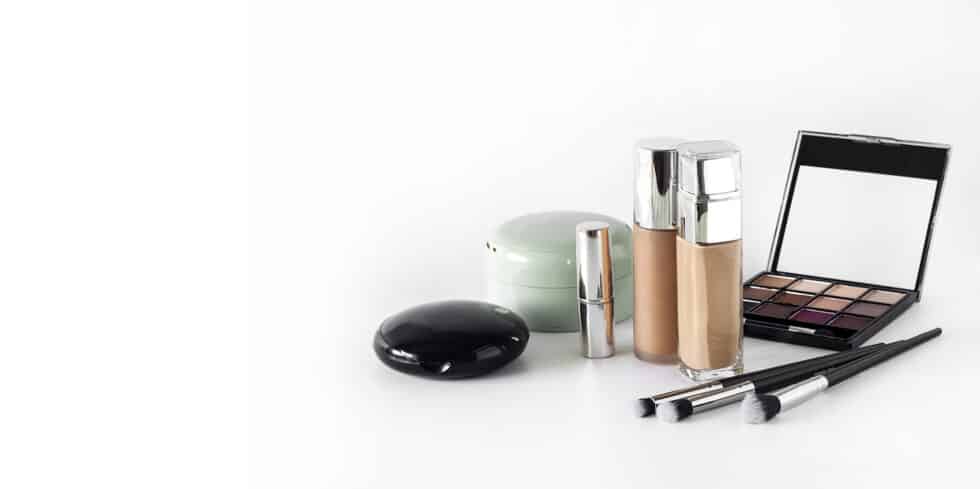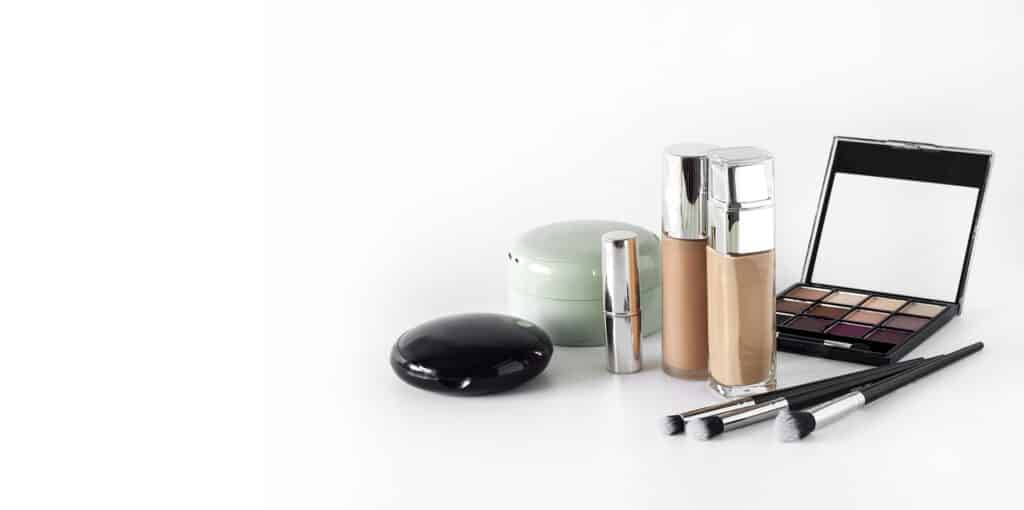 As my 40th birthday approaches I think I've committed to the right beauty products and procedures that are right for me. I am happily sharing my experiences on all things that I love and and actually work for me.
The number one concern you want to address at any age is skincare. It doesn't matter what kind of makeup you purchase, if your skincare isn't in order your makeup probably won't be either.
There are many steps and products that can go into an ideal skincare routine but there are some products and steps you don't want to leave out.
Sunblock…. Sunblock… Sunblock… If I can go back to my 20's I would have focused on protecting my skin more. Sunblock is the one product you want to prioritize the most. I don't often spend a lot of money on sunblock because I use it so much on a daily basis. I have come to love is Neutrogena Clear Face Liquid Sunscreen Lotion It's extremely reasonably priced at 13 dollars and works amazingly.
In a good skincare routine you'll need the following, a good cleanser, toner, serum, eye cream, moisturizer, sunblock and primer. I don't always use the same products after I run out unless I really like them and know they actually work.
Here are all the products I've been using the past few months and I feel happy with the results.
My most favorite cleanser to date is by Sunday Riley. It melts away your makeup. It's recommended to do a double cleanse at night to remove all makeup and impurities but this cleansing balm seems to work well enough to only need one cleanse.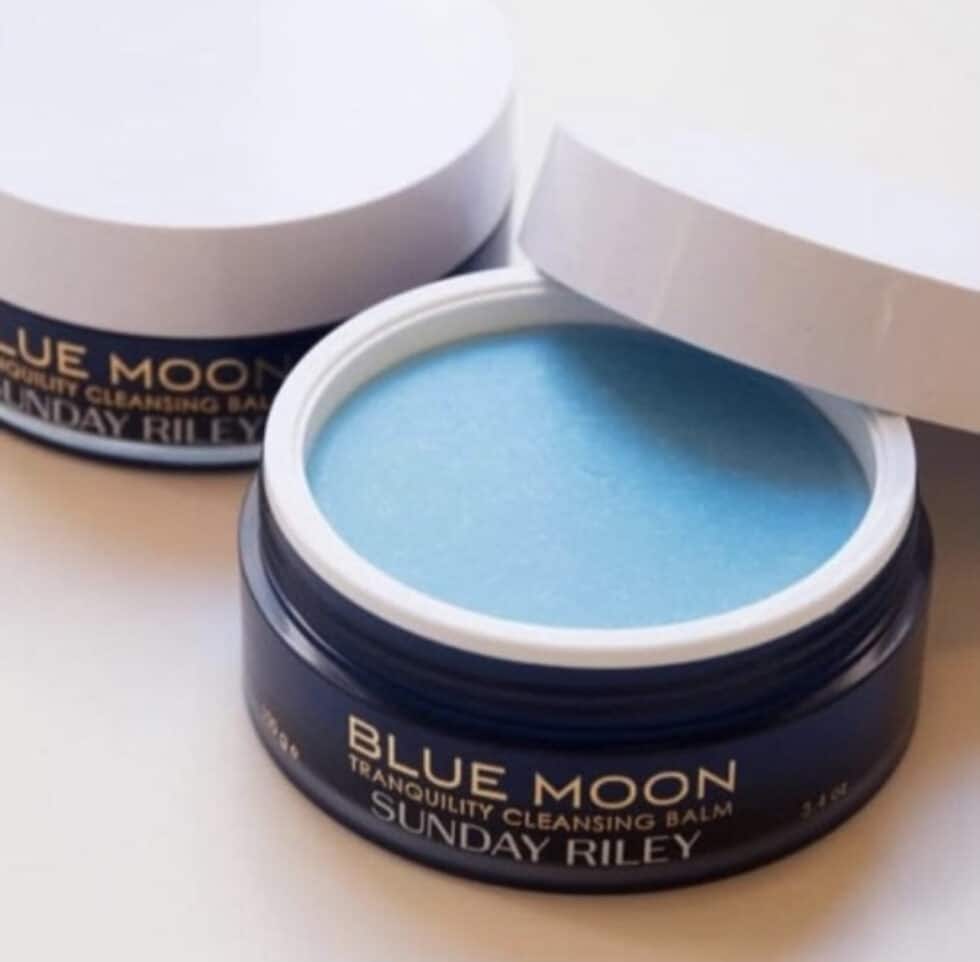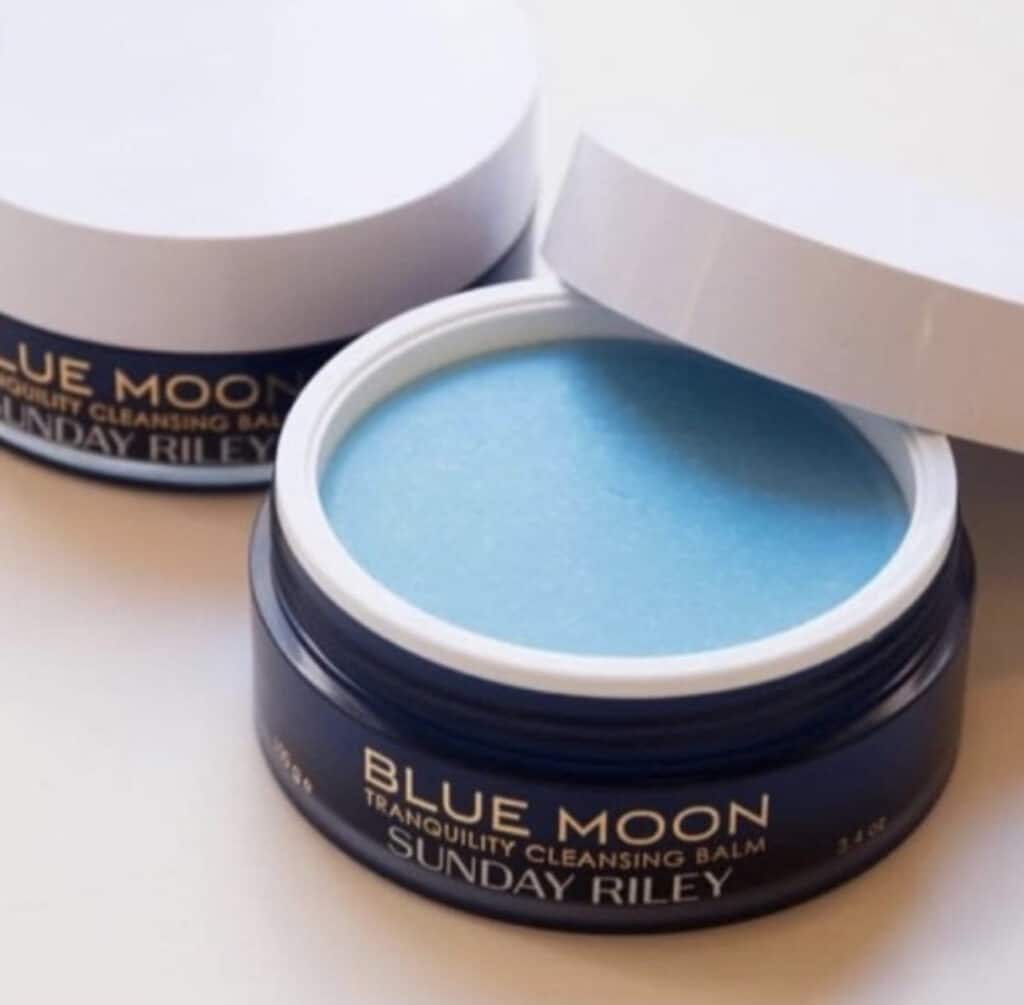 After cleansing my skin and using a toner I like to apply Clarins Double Serum. I've noticed a lot of improvement in my skin with hydration and brightness after using this product.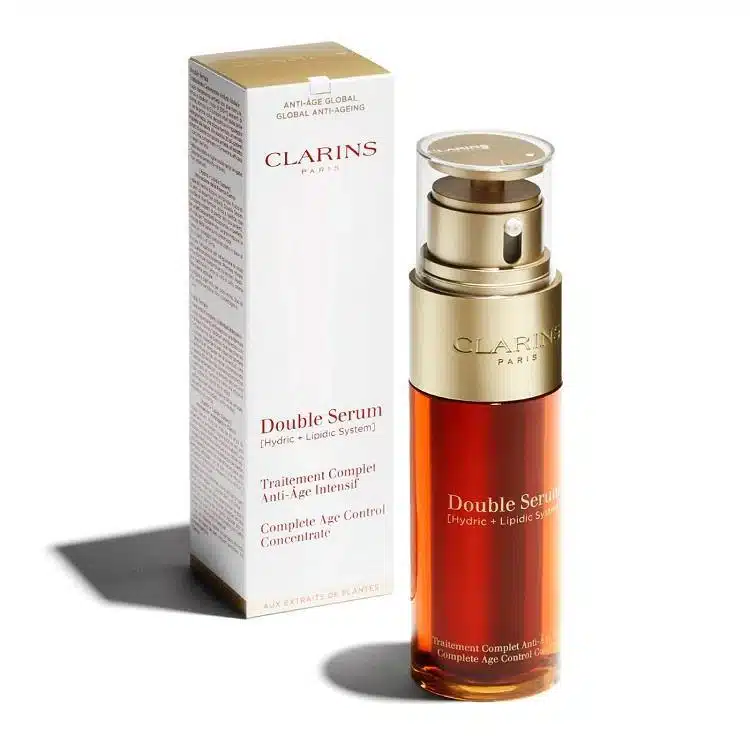 I love this product so much that I started using it on all my makeup clients even with prom and sweet 16 makeup. The makeup application goes on so much smoother and blends out effortlessly. In addition to this serum step, I apply eye cream, and a very hydrating moisturizer like High Potency Hyaluronic Intensive Hydrating Serum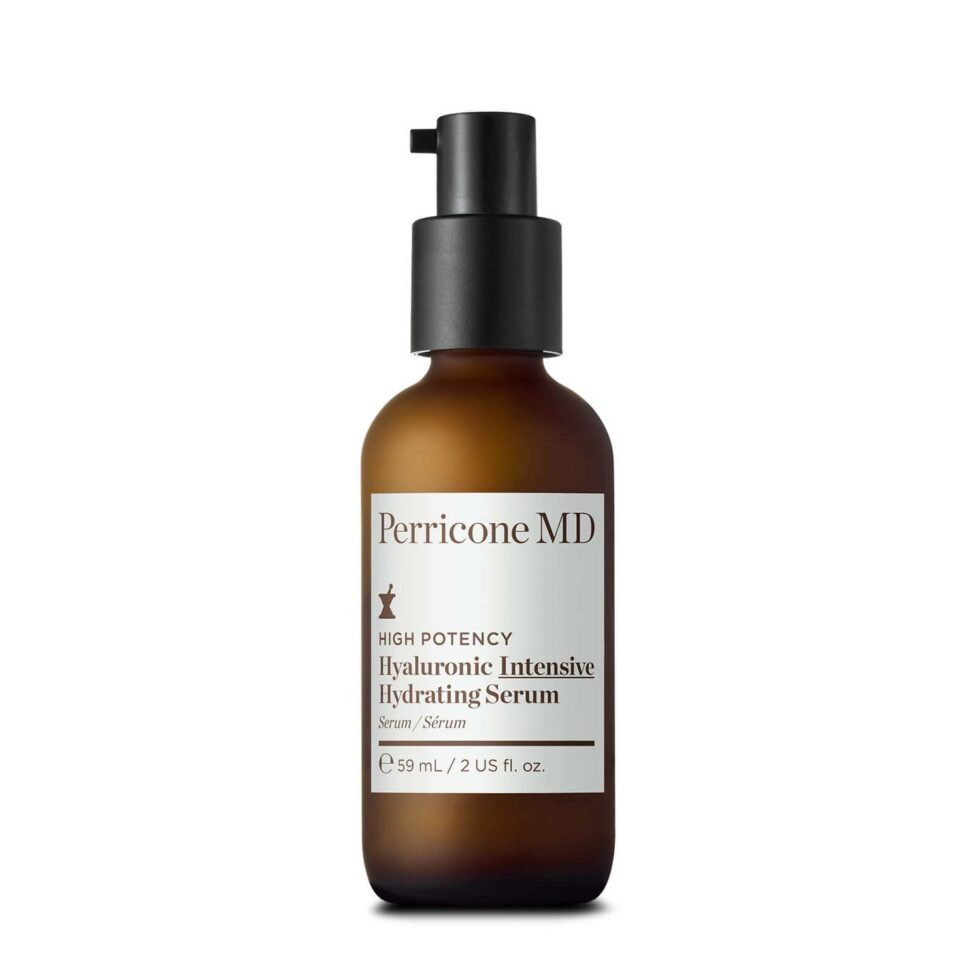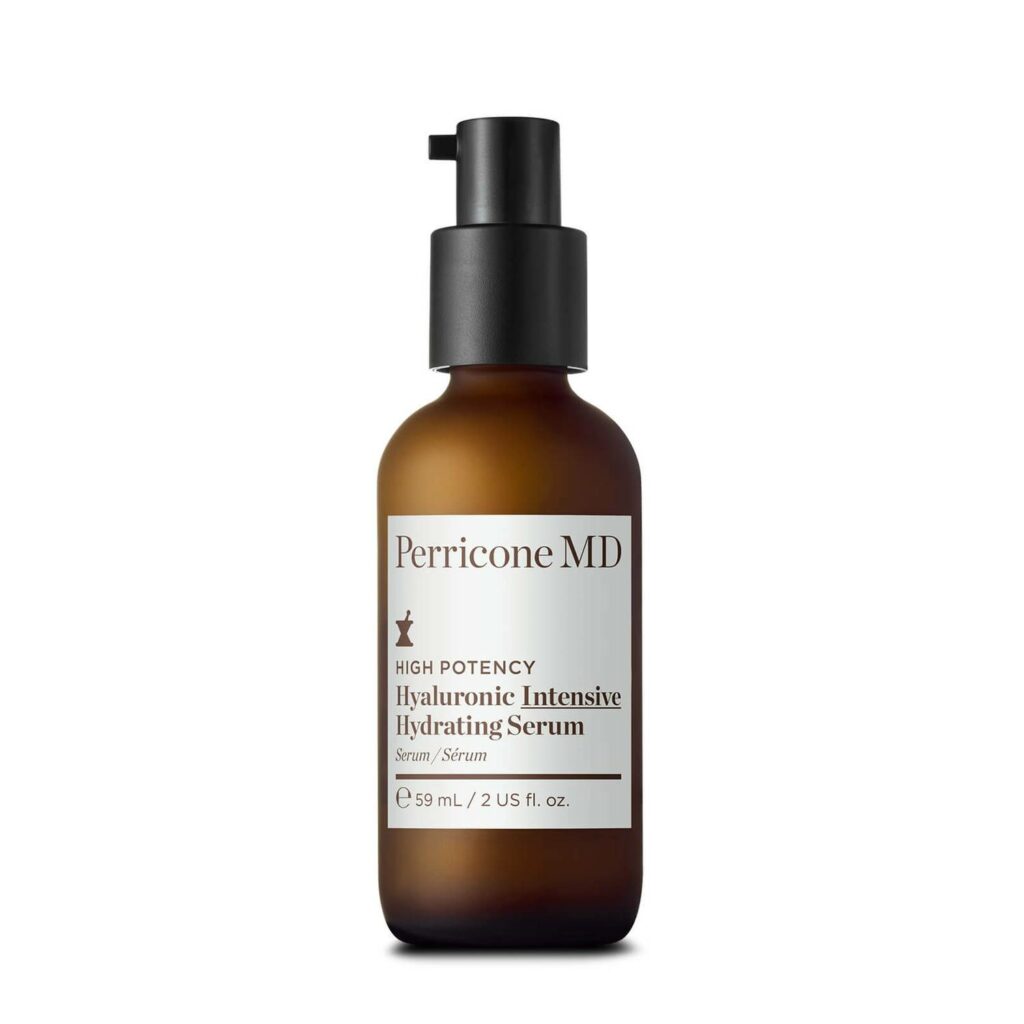 Now that I am a little older I've noticed my neck and décolletage have a little texture and I found the best cream possible within a reasonable price that works. It's the TL Advanced Tightening Neck Cream Plus by StriVectin.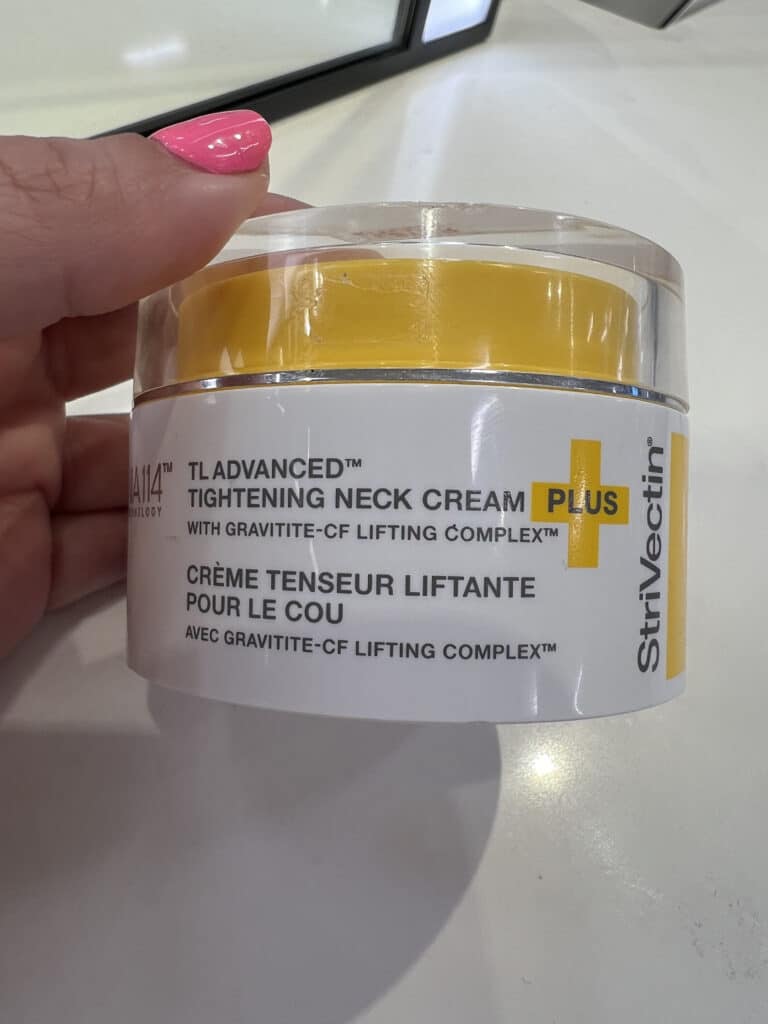 An additional step you can do before any makeup application for extra hydration is to use Primierizer by SmashBox. This product has been a go to of mine and one I highly recommend to anyone with dry skin.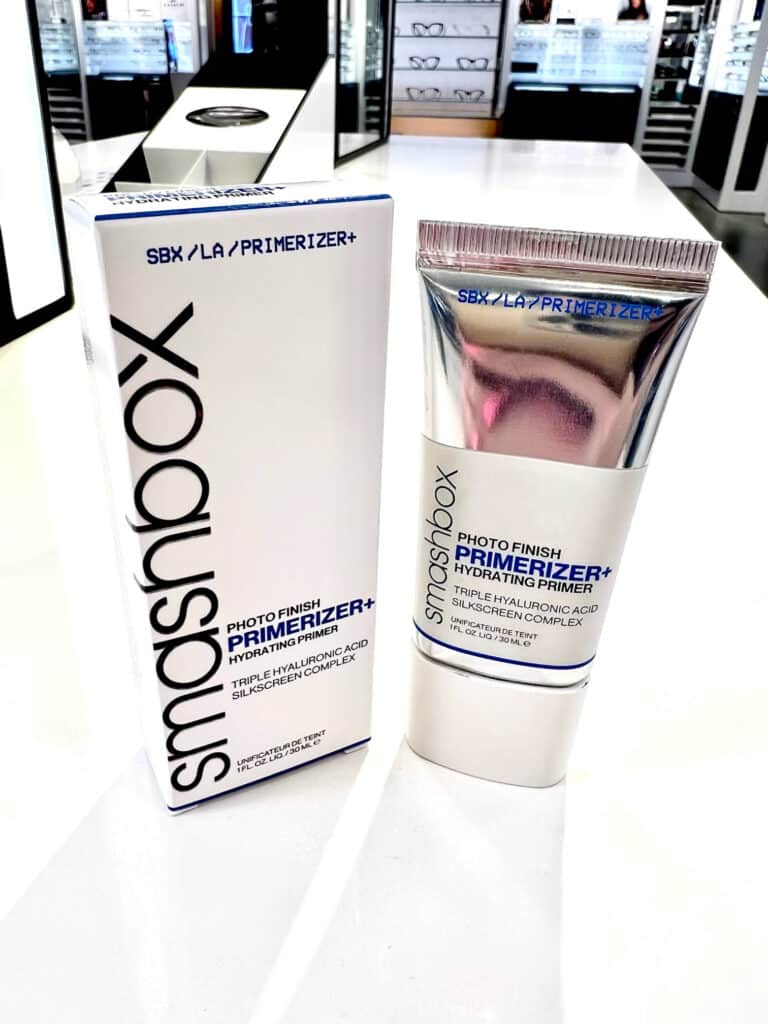 After you have applied your primer, you want to let it sit for about 15 seconds before putting on your foundation. I probably have 6 different foundations that I use but the two I love most. My first favorite one is LUMINOUS SILK FOUNDATION by Armani Beauty.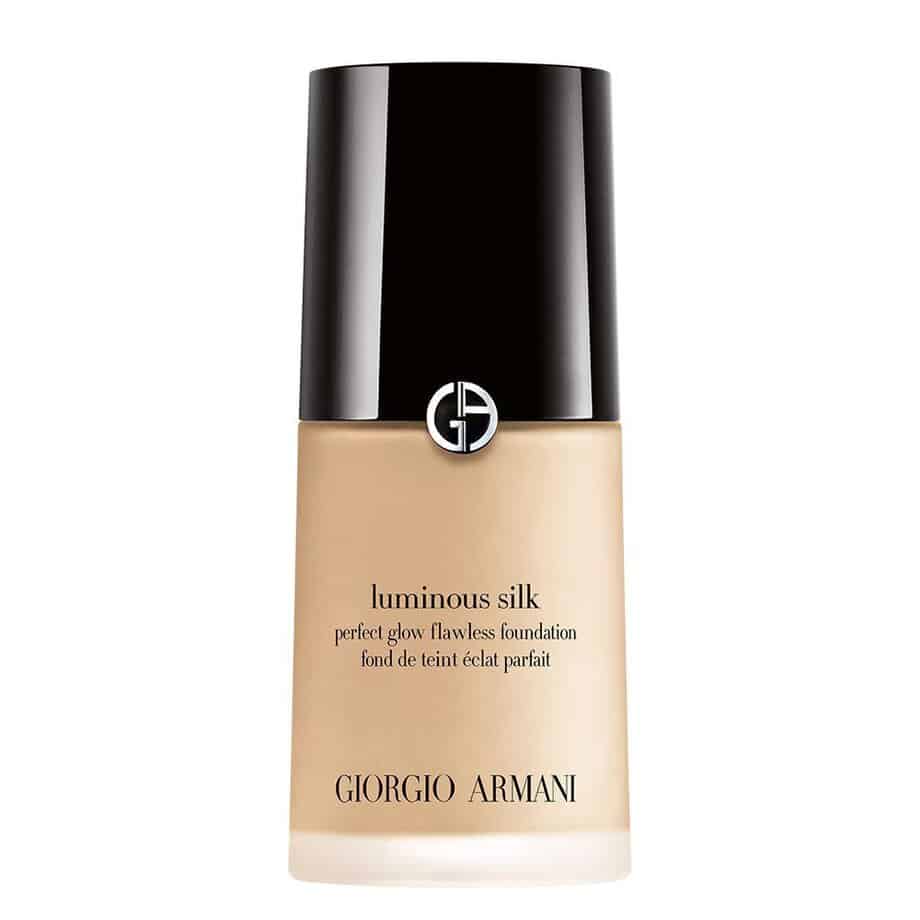 This foundation is perfect, coverage is amazing and buildable. I set with MAC Cosmetics Studio Fix Pressed powder using a fluffy brush to apply.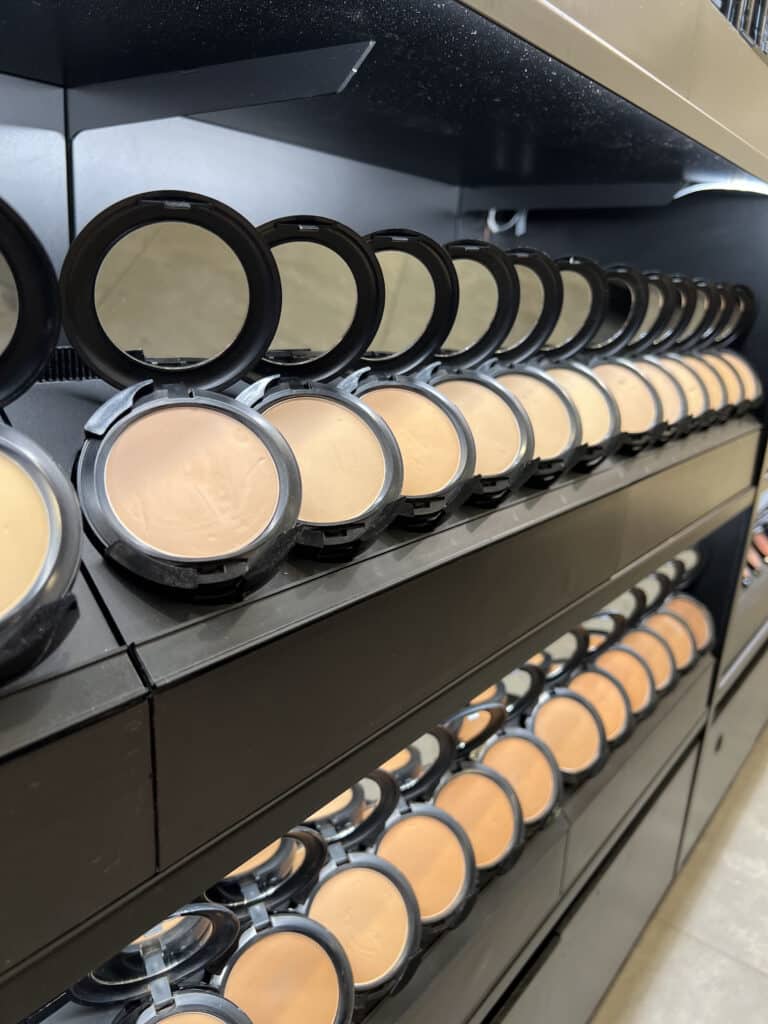 The shade I use is NC25 as I'm more of a cool tone.
After setting the powder I do my under eye concealer by Anastasia Beverly Hills the Magic Touch Eraser, I'm obsessed with these concealers. I use two shades, one a little darker like a shade 8 on my inner corner of my eyes top of my eyelid and the first lower half under your eye to conceal any dark circles. Then use the lighter shade like 5 under your eye near the outer corner for a highlight.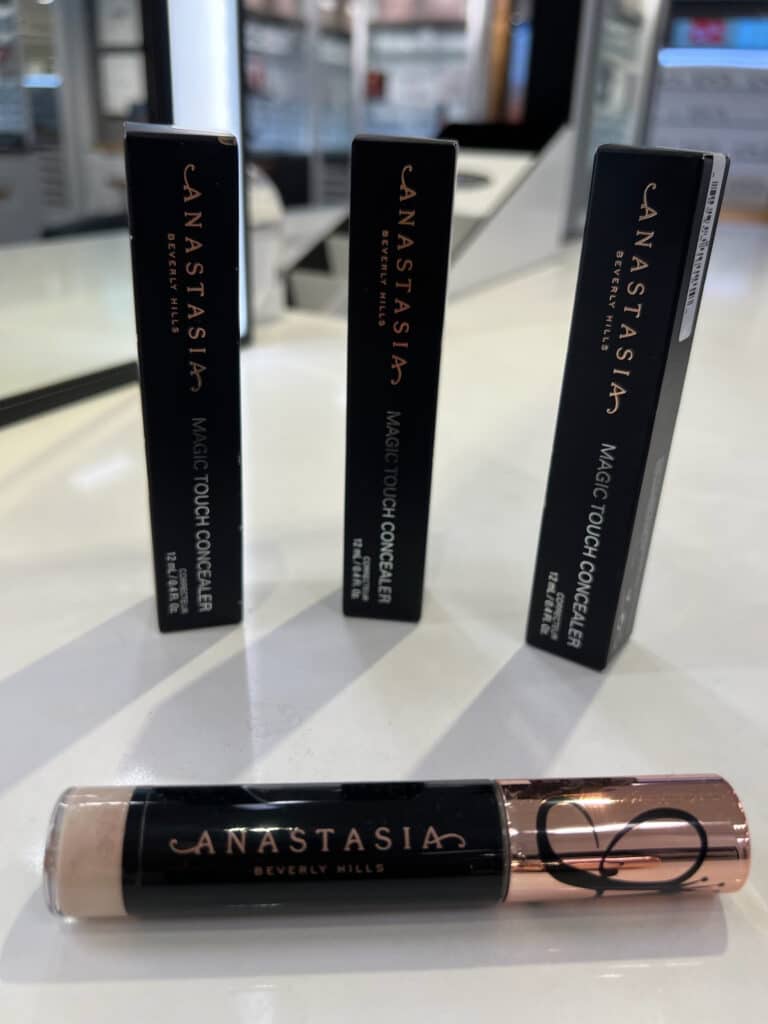 Then for the magic to really happen. Subtle contour using more of Anastasia's products. I love her cream blushes in the shade Latte and Pink Dalia, along with the Italian Summer blush and bronzer palette.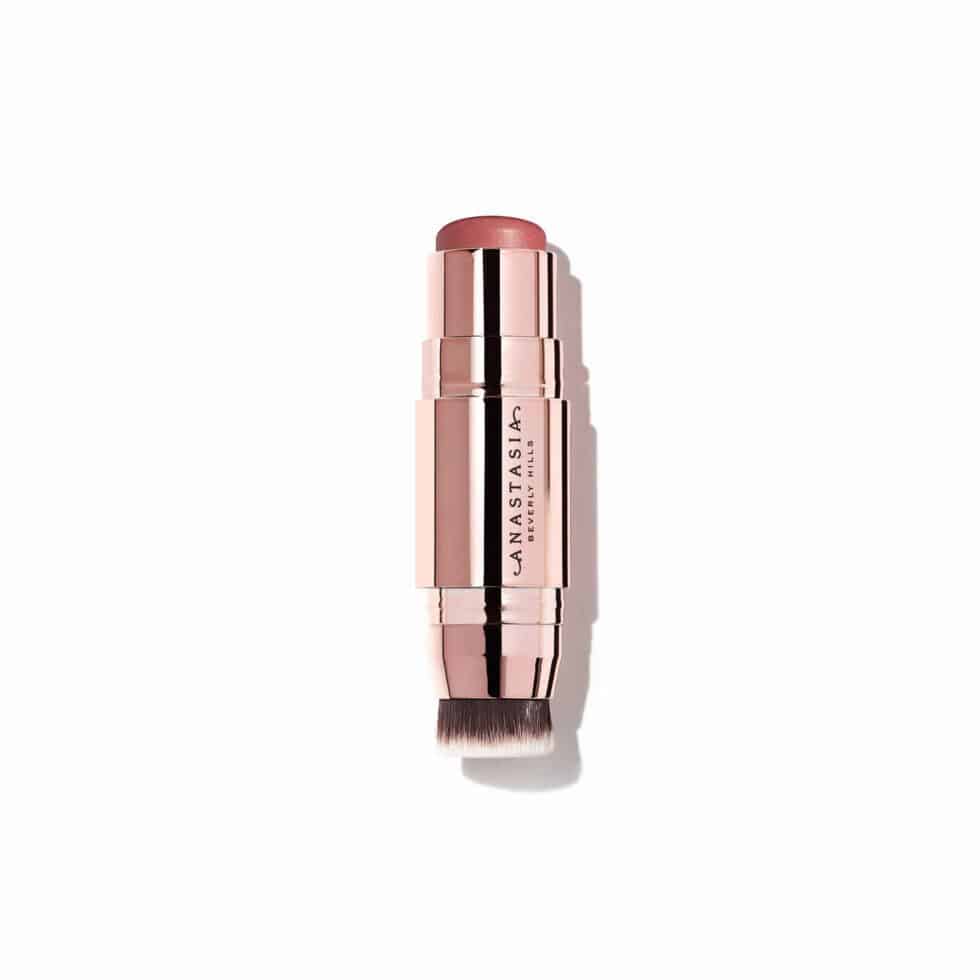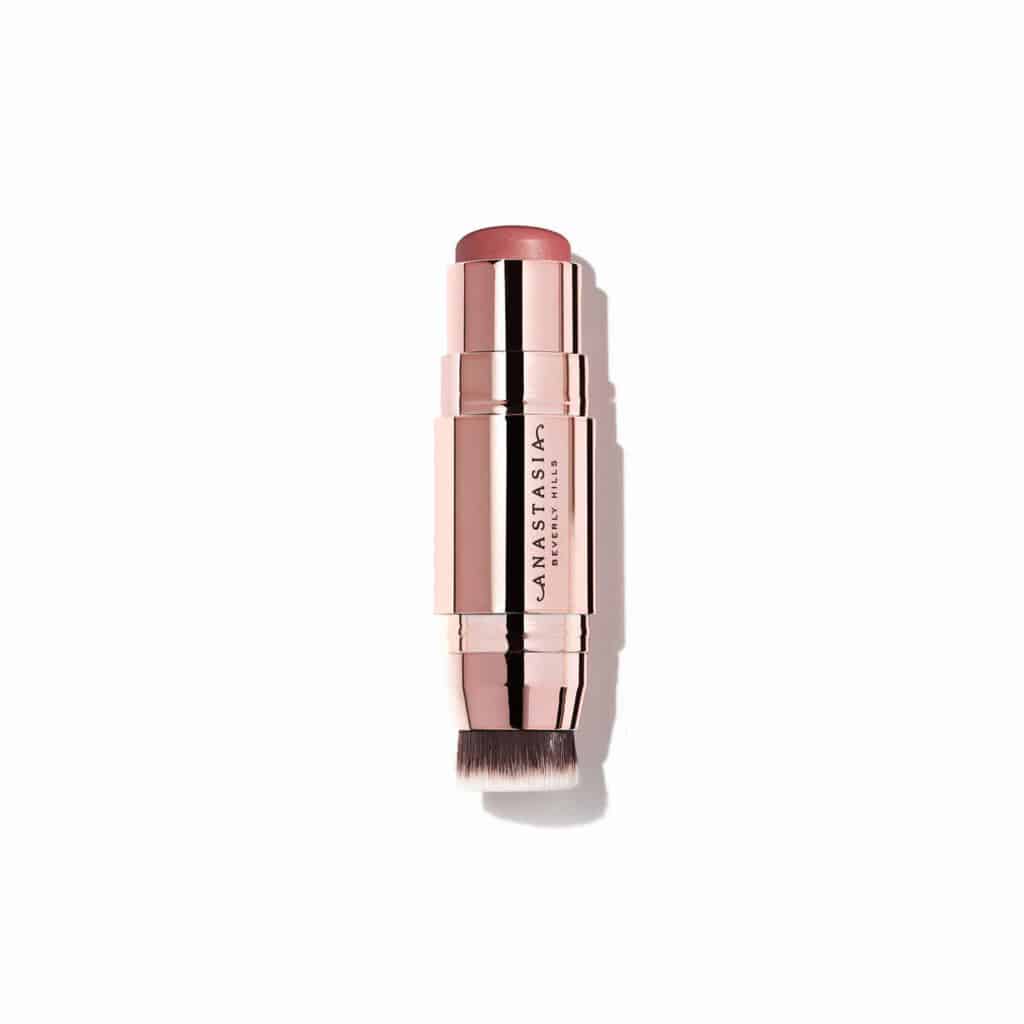 This palette is everything to me and perfect for travel. You can use it for so many makeup looks. I love that it has 3 products that are creamy, silky and blend beautifully.
I blend out with a angled blush like brush, then I go in with the Italian Summer Palette.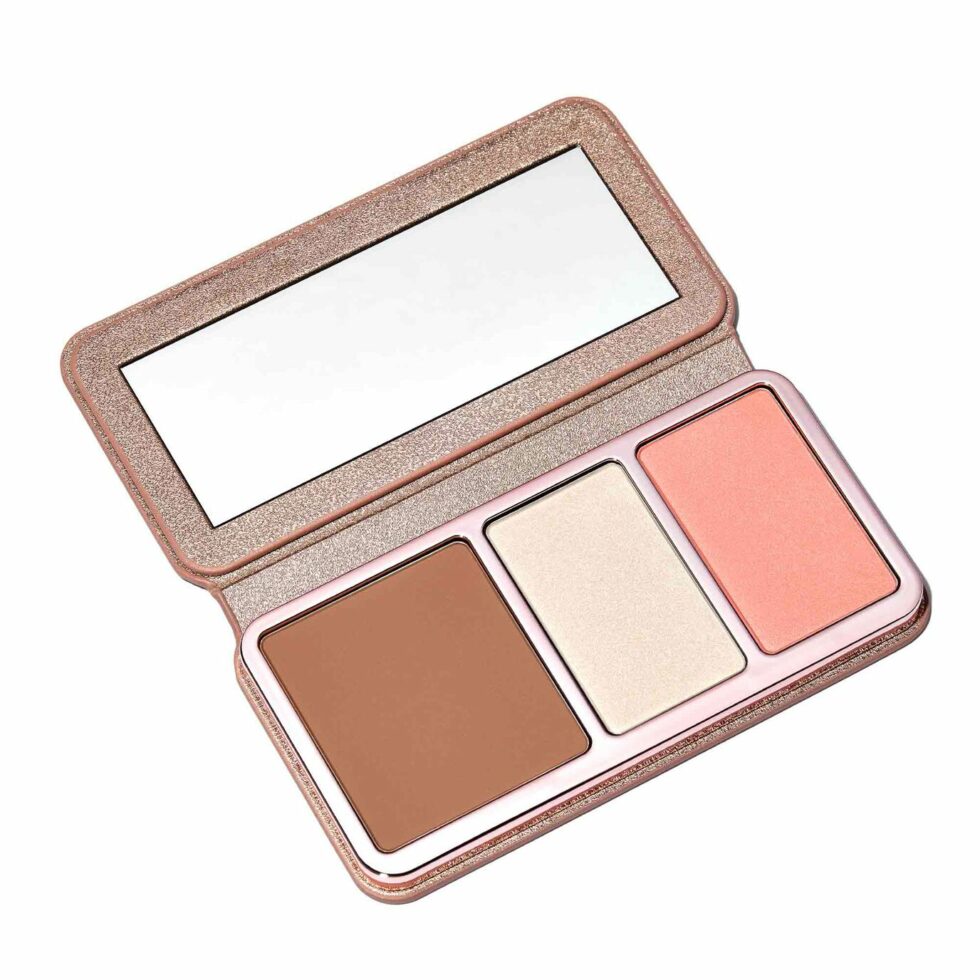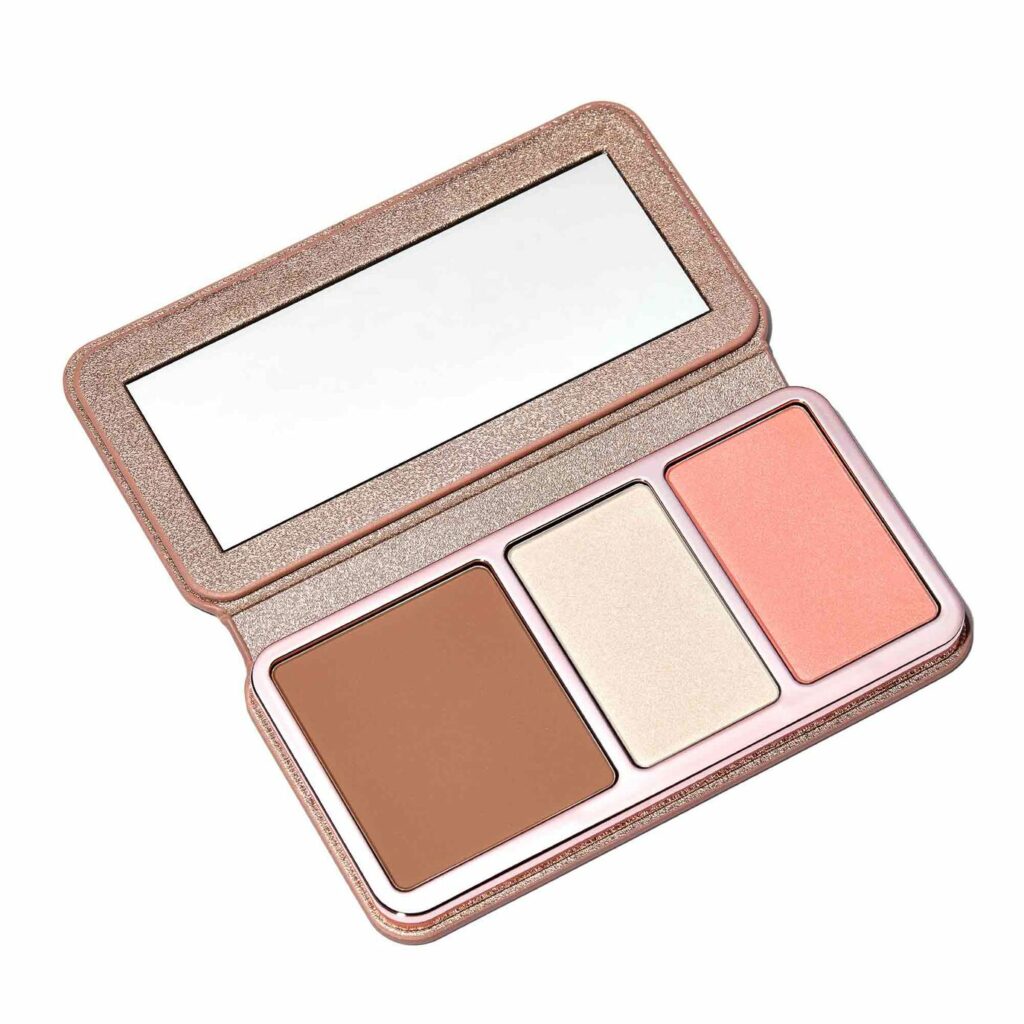 These two brushes are perfect for contouring, bronzing and the perfect amount of blush on the apples of your cheek.
Pop on some lashes and a little lip gloss and you're good to go.
If you have thinner brows, here are the best products for creating the perfect brow. They are all by Benefit Cosmetics, by far the best brand for brows.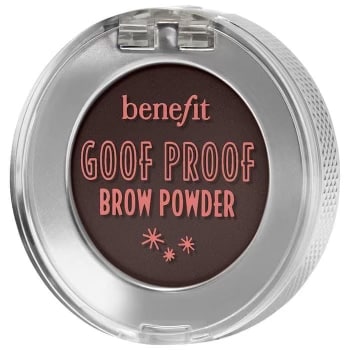 Here is the final look using all these products. I hope you enjoyed this post and if you have any questions or comments, please feel free to email me at audrey@labeautyguide.com