Top 3 Cleansing Oils.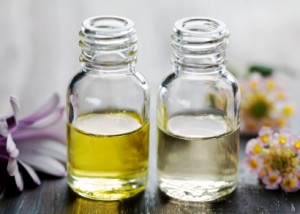 Cleansing oils were first introduced to me by an amazing makeup artist, and good friend Precious Medina, about 4 years ago while attending MUD schools. The "Harvard" of makeups schools. Class consisted of applying boat loads of makeup on a daily basis, as we learned the different types of makeup applications.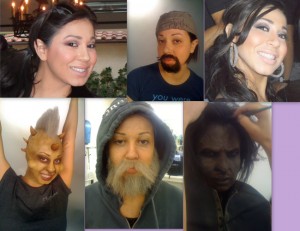 While applying all this fabulous makeup was fun, the removal process wasn't so much fun. Till I began to use oil cleansers to help melt away all the heavy & intense makeup. The process took minutes rather than my usual half hour. The oil cleansers attract other oils and makeup debris from the face, and once water is introduced it just melts away with the rinsing process.
The introduction of water to this oil cleanser would be called an Emulsion. Without emulsifiers, oil and water would separate into layers creating a big mess, rather than a simple makeup removal process.
You'll notice the emulsion process occur when the clear oil turns into a milk like consistency when the water is introduced. That would be caused by the action of Emulsifiers.

Here is a video from YouTube Blogger: Krispieleighs
She is demonstrating how to use oil cleansers with one of my favorite oil cleansers by Shu Uemura.
She also talks about his amazing Skin Care philosophy.
The cleansing oil I am currently using would be Precleanse by Dermalogica. I also use a secondary cleanser on a daily basis  Tri-Active Cleanser also by Dremalogica Recommended for skin brightening, and reduction of any Hyper-pigmentation.
I have made a list of the top 3 cleansing oils I have used, and loved with 3 different price points.
Hope you found this post beneficial.
————————————————————————————————————————————————–
NORIKO Cleansing Oil $29.00 Available at Naimies Beauty Supply as well.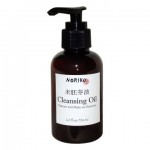 Dermalogica PreCleanse  $35.00  Also available at Naimes, and Dermalogica.com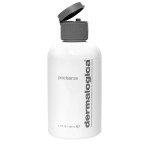 Shu Umera Cleansing Beauty Oil Premium A/O $36- $86.00 (My Favorite).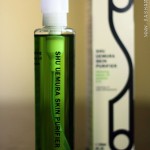 Cleansing oils are definitely at the top of my list when it comes to my daily skin care routine and makeup removal. Considering that I wear a lot of product I know that it is very important that nothing is left behind when it's time for bed. These cleansing oils all work very well at breaking up even the toughest of make-up, dissolve impurities, removing all dirt from pores, and leaving the skin feeling refreshed and moisturized.
These fabulous oils also work well to help clean off product from your synthetic brushes, and even leather brush belts. Foundation, Concealer, and Lip brushes would be considered Synthetic Brushes. Regular brush cleanser sometimes leave product behind but these oil cleanser and regular olive oil can help remove product from makeup brushes.
Hope you enjoyed this #SkinCare and Beauty Post.
Stay Beautiful & Stay Connected.
For questions and comments feel free to email me at audrey@beautybyaudrey.com