We workout to get "bikini bodies" all year long, lets continue embracing our newly found abs and toned body with a sexy Halloween costume.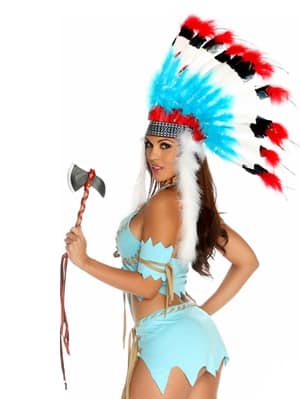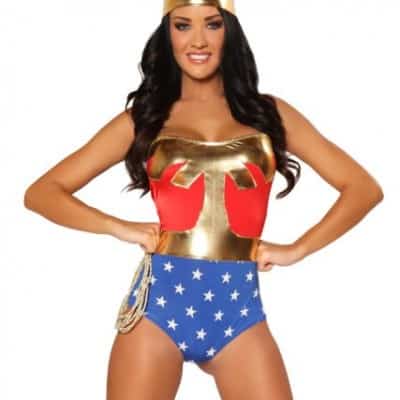 When your body is fit there are tons of costume options available for you, making it fun customizing your costume to fit your body like a glove.
Most will rush to the temporary Halloween "pop up" stores and are sometimes limited with accessories or shoe options.
The level of sexy on these costumes might not be sexy enough for you. Just remember there is always room for alterations.
If you start working on your costumes NOW!
Leg Avenue are amazing costumes that are commonly sold in these stores.
Click on image below to browse their store and see if anything entices you.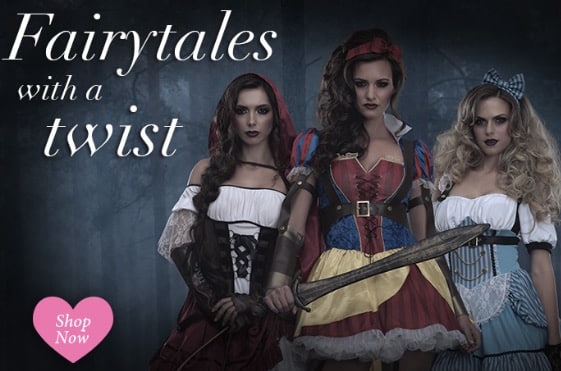 If you live in California the greater Los Angeles area, I can introduce you to some lingerie stores filled with sexy costumes, sexy lingerie, and shoes.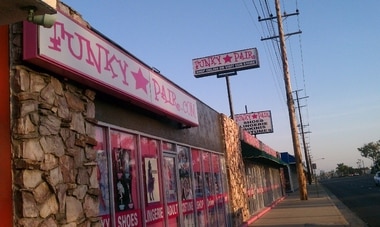 If you haven't been to Funky Pair yet?
You are going to love this store, they have the funnest shoes, sexy suits, and hundreds of bikini's to choose from.
They are located in Orange County and offer free shipping on orders over 50 dollars.
If you're not from California, not to worry browse their store and get your orders in soon.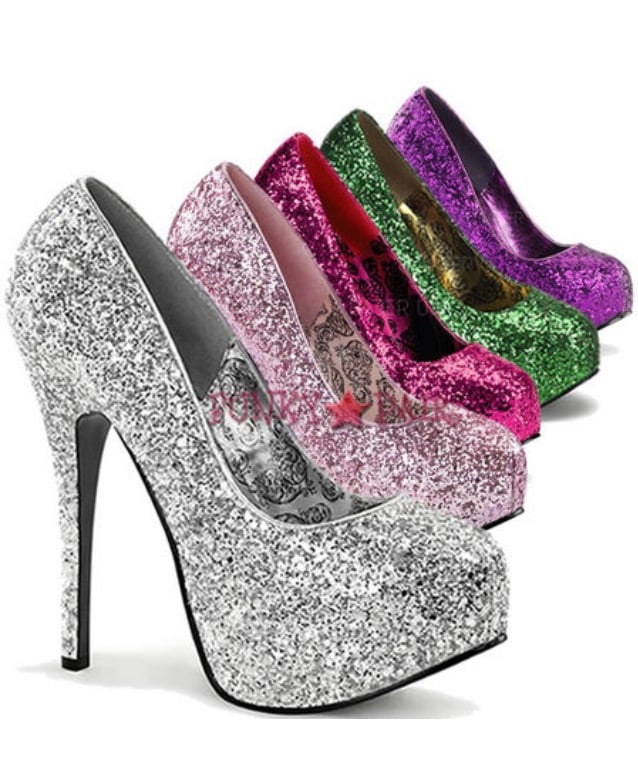 Funky Pair is most popular for their large variety in sexy shoes designed for all types of dancing, burlesque in particular. These shoes shown above are my favorite dance shoe. They are comfortable considering they are close to 6inches high.
Ladies! Meet the Bordello shoe!
 They come in all styles, patterns, and colors. The sparkly ones are my personal favorite, I own many pairs in different colors. The sparkles are so fun, and constantly receive compliments when I wear them.
They retail at about $75 to $200.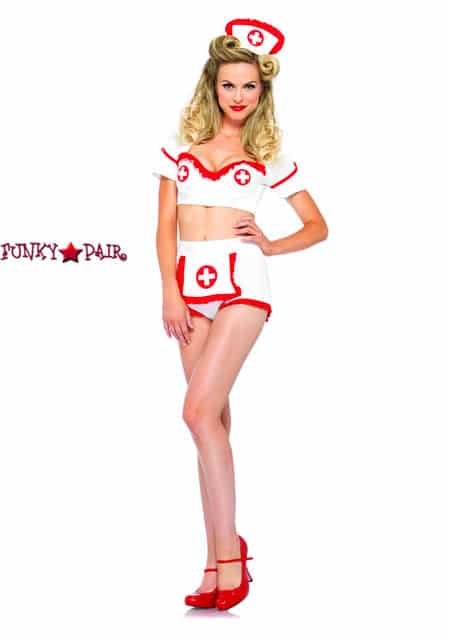 Pair up a sparkly pair of red bordellos with this sexy nurse costume. How cute would that look?
Click on nurse picture to purchase directly from their online store.
Costume retails $44.95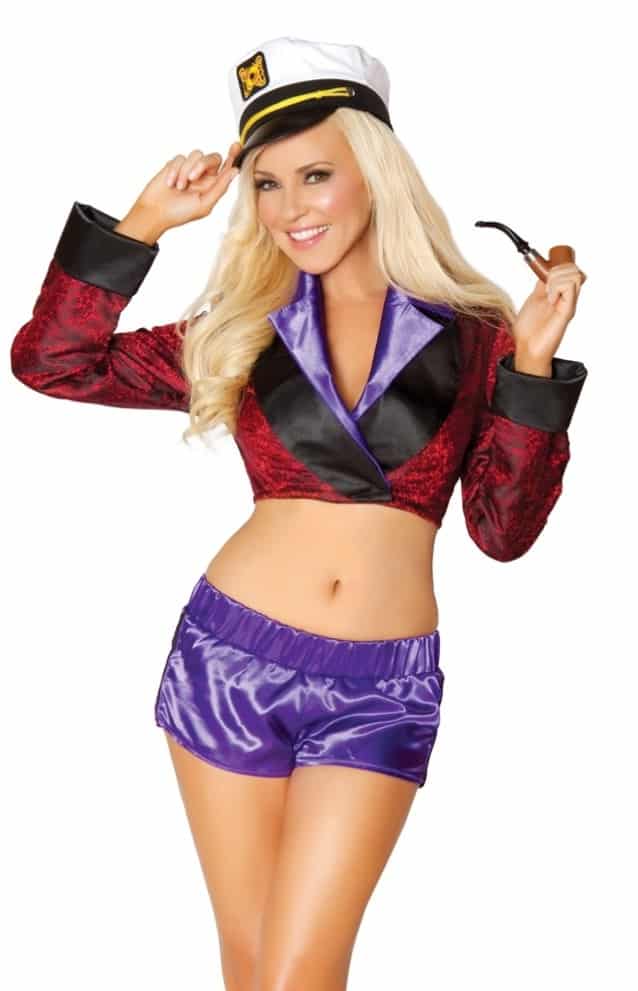 How cute is this "Smoking Bachelor Costume" designed by Hugh Hefner's ex Bridget Marquardt.
I think I found my Halloween Costume, I'm now obsessed with this costume. If you are to you can purchase it at B Seductive lingerie store in Hollywood. You may also purchase it directly on their on-line store by clicking the image above.
Costume retails for $95.00
Visiting the store is always the best choice allowing you to try the costumes before hand or checking the quality of the material in person is always nice too.
If you choose to visit the store in Hollywood you'll notice over 5 stores that are similar within walking distance. If you are using meter parking make sure to set an alarm on your phone, those parking patrol people are fast.
For more information on customizing and spicing up your costumes.
Feel free to email me at Audrey@BeautyByAudrey.com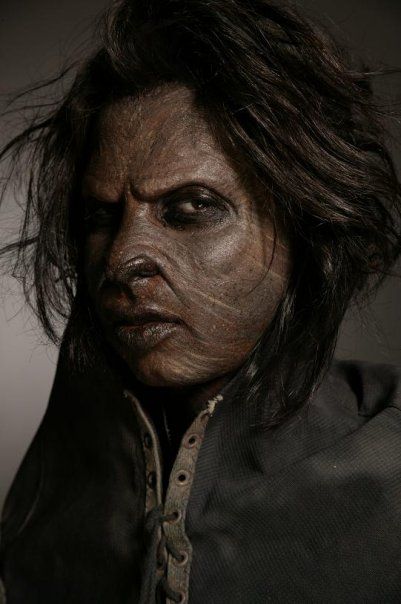 If you're looking to customize a scary costume instead? Hiring a professional makeup artist would be ideal.
Check with local schools like MUD make-up designory.
Often they have amazingly talented students working in top productions since their special effects skills are fantastic.
Closer to Halloween professional makeup artist get booked months in advanced and it becomes difficult to find one that meets all your spooky and Halloween needs 🙂
Check with MUD, they might be able to accommodate you with an artist.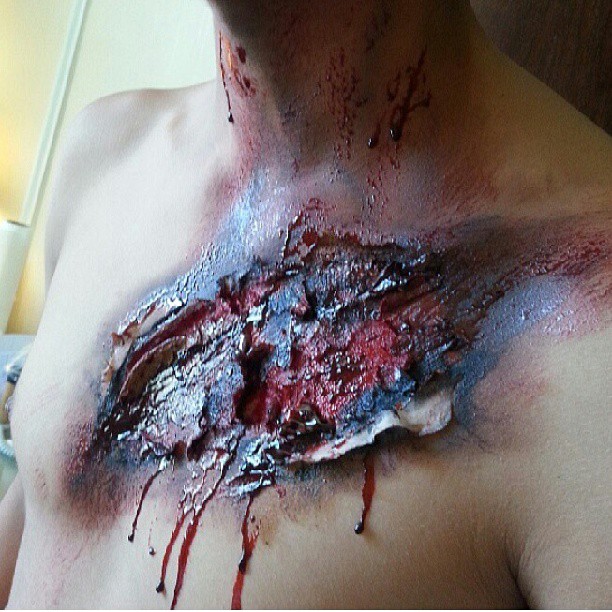 I haven't decided yet which projects, and clients I'll be working with this year. It's been years since I've enjoyed a Halloween where I can get creative with my own costumes.
However,
I have an amazing group of makeup artist that are just as qualified I can refer you to if you are interested in hiring a professional makeup artist.
Add us on Instagram to stay up to date with the latest in all Beauty Trends @LaBeautyGuide