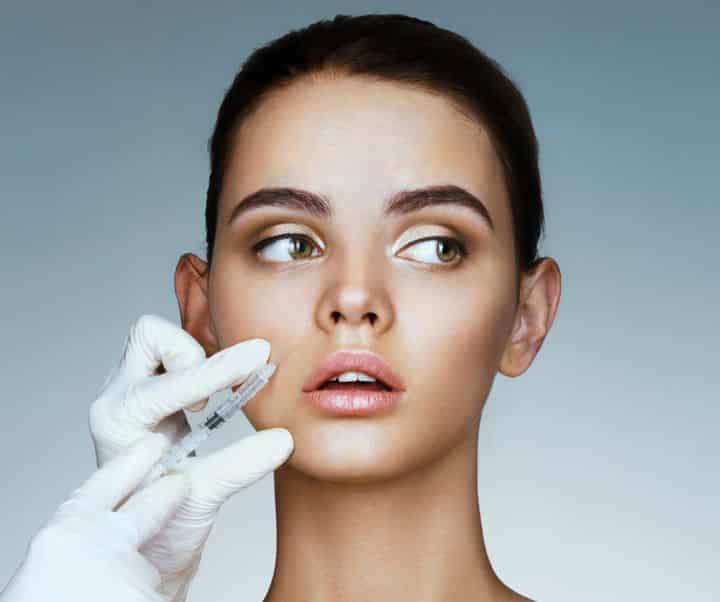 Hello my beauties,
I'm excited to share this new makeup routine I've put together to use as post nonsurgical makeup, which has now become my daily wear makeup routine. Due to the great skincare line and routine I'm using, I find myself using less products and products that work well with my mature skin type.
I developed this makeup routine to help me conceal bruising after doing fillers on my chin and jaw line. My bruising was a little intense and needed some immediate covering up for an event I was attending the next day. I made a trip to Sephora to find a concealer that was creamy with great coverage that didn't smear after a few hours of wearing it, most makeup with heavy coverage tends to do smear, move and requires many touch ups through out the day. After trying many concealers and foundations, I found Tarte Creaseless concealer and it worked perfectly for my bruising and covering my under eye circles without causing creasing and dryness making fine lines more noticeable. This makeup routine does require a good skincare routine to ensure the best makeup application possible.
This makeup routine is also perfect for mature skin and hiding fine lines around and under the eyes.
The skincare line I use and absolutely love is Zo Skincare by Obaji. It's really helped my skin a lot and allows me to wear less makeup. I'll put the link to their website and the list of products I use along with the price. It took me a while to build up this collection of skincare and makeup. Feel free to buy as you go. The steps are in order on how I start with skincare, the steps I use and how I build my makeup application.
,Step 1. Exfoliating Cleanser $45.00
Step 2. Exfoliating Polish $67.00
Step 3. Complexion Renewal Pads $51.00
Step 4. Daily Power Defense $150.00
Step 5. Growth Factor Serum $148.00 (this is my favorite product, I use it on my face and neck, it really hydrates and soften your skin. It really prepares your skin for a great makeup application)
*From Steps 3 to 5 I let the moisturizers set for about a minute or two before applying the next layer.
To begin makeup I apply a primer by Fenty Beauty, named pro filter foundation for $32.00. You can purchase this at your local Sephora or on their website. I'll add the link below.
Next I apply a creaseless concealer by Tarte Cosmetics at $26.00 each. I have a few different shades. I apply concealer under my eyes, around my nose and any other areas you wish to conceal. I apply with the concealer wand and press in with a beauty blender. You can also purchase these products at Sephora. I'll add links to the brands and videos on how to use the beauty blender. The beauty blender cost is $20.00
On this video it shows her applying the product on the back of her hand but with the concealer I apply it with the wand and set with the beauty blender.
I then set using the damp beauty blender and setting powder. I will show you how I use it also with a YouTube video. Be patient with learning these steps. No one is perfect and takes a while to get this routine down.
Then while my face is "baking" I do my contour and blush using a bronzer from Sephora or use a bronzer of your choice and lightly apply with a soft angled brush. Here are two of my favorite bronzers and blushes you can find both at Sephora Bronzer is called "baked bronzer" from Sephora and cost $21.00 The blush I use is by Nars in color bumpy ride and it cost $30.00 This youtube link shows and talks about contouring. A lot of makeup artist go over board but you can use softer colors and use lighter strokes for a softer application. For more, please visit
@labeautyguide
on Instagram