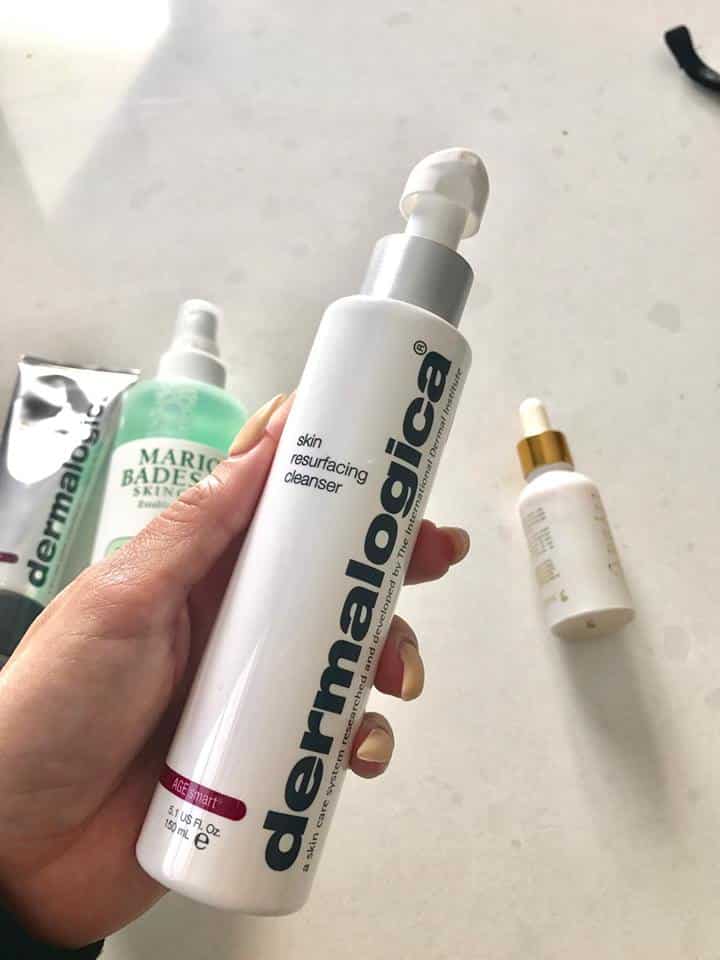 Skin care is a very important part of flawless makeup. You want to make sure your skin is smooth and healthy. For mature skin like min, I like to use the Skin Resurfacing Cleanser  to cleanse my skin, it's by Dermalogica
This dual-action exfoliating cleanser helps retexturize skin. It really softens and brightens the skin. My skin loves this cleanser I use it twice a day. Morning and Night. After cleansing my skin, I spritz my skin with Mario Badescu Facial Spray With Aloe, Cucumber and green tea.
Hydration is key with any HD Makeup Application.
I combine two forms of hydration first an oil application. I like to really massage it into my skin and let it sit for a minute before applying an addition layer of hydration.