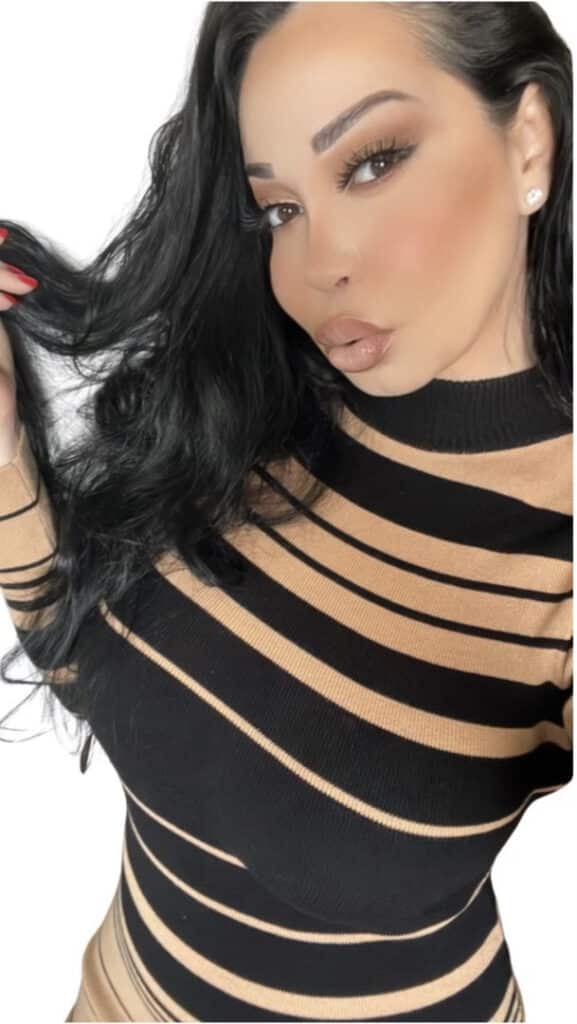 All though I captioned this blog Fabulous and 40, I'm actually 39. However, I have been preparing for my 40's for quite some time. Owning a beauty concierge has allowed me to gain so much Beauty knowledge by working for some of the top plastic surgeons and beauty professionals in all of Los Angeles as well as Beverly Hills.
In this blog I will be linking all surgeons, beauty professionals and cosmetic products I recommend. I am confident that my recommendations will help you get the best aesthetic results because of my own experiences or witnessing patients going through their own beautifying journeys.
I've managed to stay looking as youthful as possible by being committed to a good skin care routine, Hydrafacials, botox, and some occasional filler.
Who is the best person to administer Botox or filler? Physicians or registered nurses may inject Botox. No unlicensed persons, such as medical assistants, may inject Botox.
Some of the more invasive procedures that I have had done are buccal fat removal, a little liposuction on my submental jawline and a blephoraplasty.
There are still many aesthetic goals I wish to accomplish like getting my hairline lowered, a facelift, chin implant, breast lift and some liposuction. Through my beautification journey I would like to help others achieve aesthetic goals of their own.
I've spent years learning the latest in beauty and makeup fashion that are perfect for a woman in her 40's or are transitioning into their 40s. Our skin and hair naturally need more attention. We start to show grey hair, hair gets a little drier and so does your skin. 
In our 20's we are able to get away with a lot and not pay any kind of consequence like poor skincare, fitness and health. You can do the bare minimum at that age and still look fabulous. When you are 40, not so much. LOL! Staying fit and fresh in your late 30's and 40's require a lot of work.
Here are all the products I use for my skincare routine, when I prep my skin and makeup for maturing skin in the order that I use them.
Audrey's Skincare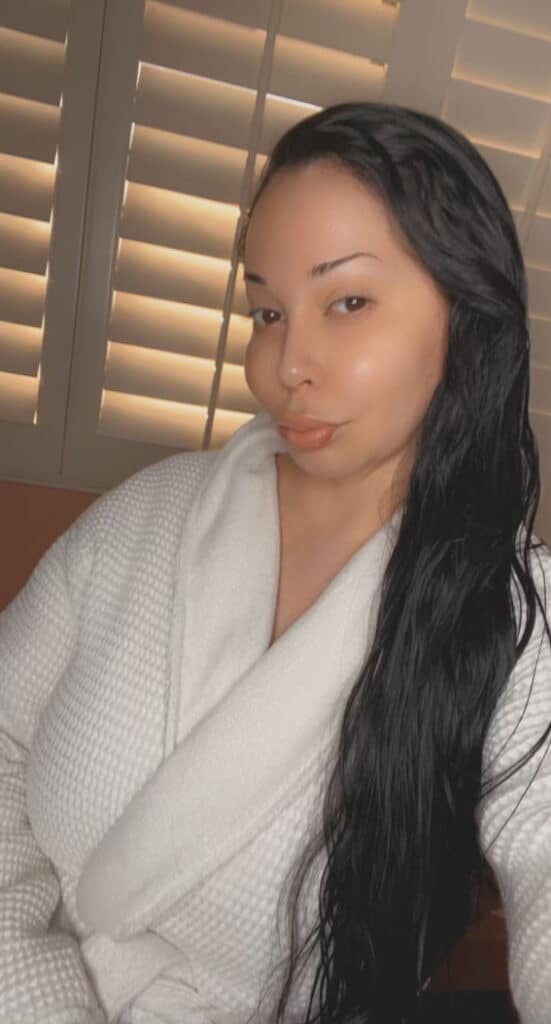 Pre Cleanse: Sunday Riley, Blue Moon cleansing balm 2nd cleanse: HYDRATING CLEANSER by ZO 3rd step: Toner / by ZO Renewal Complexion pads. 4th step: Eye Cream / Dior Hydra Life Cooling Sorbet Eye Gel.
5th step: Anti-aging and hydrating serum /Double Serum by Clarins 6th step: Vitamin C / Vital C Hydrating anti-aging serum by Image Skincare 7th step: Hydration Cream / Polypeptide Cream by Drunk Elephant Final Step: Sun Screen
Make Up Skin Prep
1st step: Primer/ Photo Finish Hydrating primer with Triple Hyaluronic Acid by Smash Box 2nd step: Under Eye Patches / Cucumber De-Tox Hydra-Gel Eye Patches by Peter Thomas Roth
Mature Makeup Products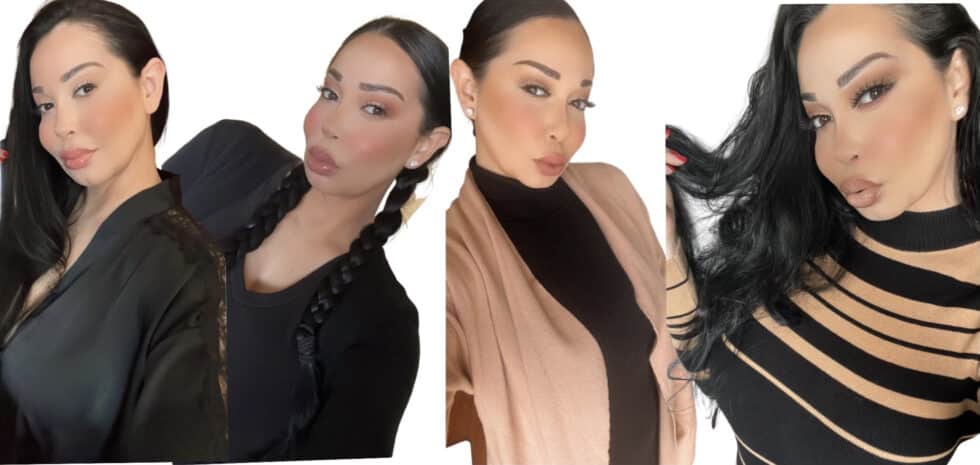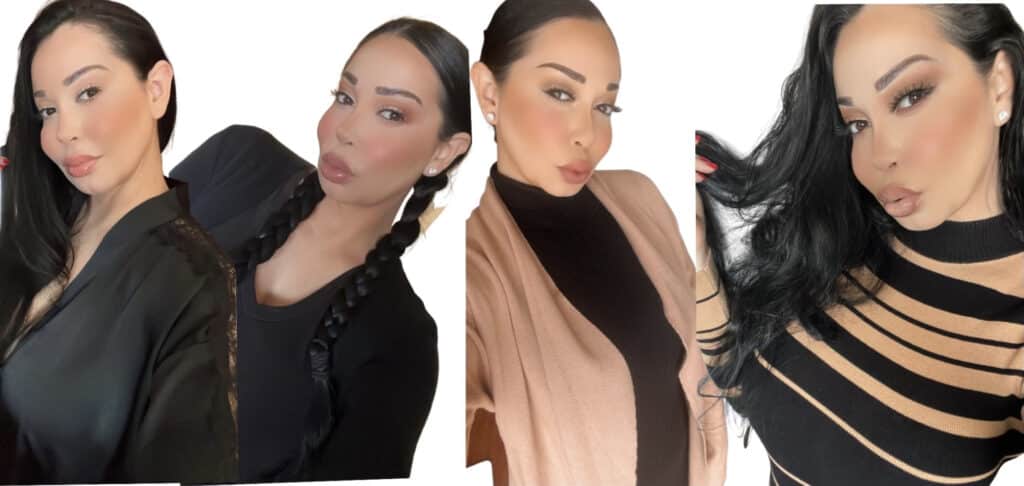 It's true what they say, "less is more", when it comes to makeup.
Recently I threw out over $1500.00's worth of old makeup that was expired and some I don't use. I've transitioned to more creamy and hydrating products or silky like pressed powders. I look for products that don't dry out my face. I will share the current makeup products and tools I use to achieve many barely there makeup looks.
First I start off with my brows. I use 2 to 3 products sometimes to get the perfect brow. I will make a YouTube on this technique very soon. The products I use are Precisely, My Brow Pencil by Benefits Cosmetics Sometimes I start off with a small, square tipped brush and Dipbrow pomade by Anastasia Beverly Hills to finish off my brows I clean it up with a really light colored concealer / Pro Filt'r Instant Retouch Longwear Liquid Concealer by Fenty Beauty using a small detailed brush. Once the brows are done, I move on to foundation and I switch foundations depending on the coverage I need. The top three foundations I like are the following Skin Fetish: Sublime Perfection Foundation by Pat Mcgrath this foundation has fantastic coverage and is very thin and liquidy keeping your skin dewy and not dry. Then I sometimes use CC Cream foundation SPF 50 by IT COSMETICS in the shade Medium and lastly for evening looks I like to use the Luminous Silk Oil-Free Foundation by Armani Beauty For setting powder I take the 102 Large Powder Brush by BK Beauty and lightly set my foundation with CC+ Airbrush Perfecting Powder Foundation by IT Cosmetics next I do my under eye concealer and highlight for Under eye concealer I switched it up and use 3 different types of concealers and don't set to avoid fine lines to become more visible.
My first favorite one is Eraser Multi-Use Concealer by Maybelline available at CVS and Ulta Beauty. After my concealer is blended with a 112 Small Angled Face Brush by BK Beauty I also use the same brush to blend my highlight. I use Ultra HD ConcealerSelf-Setting Medium Coverage Concealer by Makeup Forever in one of their lightest shades. With the same 112 small brush I smooth out the highlight before doing my contour with the HD Skin All-In-One Face Palette using a BK Beauty 101 contoured foundation brush. For blush I switch it up from cream to pressed blushes using the same HD Skin All-In-One Face Palette or Kyliee Jenners baddie on the block. I lastly do another light dust of the IT Cosmetics pressed powder using the BK Beauty fluffy brush before I do my highlight and to complete the look a pair of ardell lashes and some lipgloss.
It makes really happy to share my beauty experiences and knowledge. If there are some beauty goals you wish to accomplish and need a little guidance. Please, feel free to email me at audrey@labeautyguide.com