You would never imagine that using makeup to create a "no makeup" look can be more difficult to achieve than a red carpet over the top glamorous makeup application. Often times more product is required in order to achieve that flawless "just left the spa" kind of skin. The key to flawless looking skin is hydration in your skin care and skin prep routine.
In this blog I'll share my top skincare and skin preparation products. I'll list the products in ordered used in order to achieve the "no makeup" look below.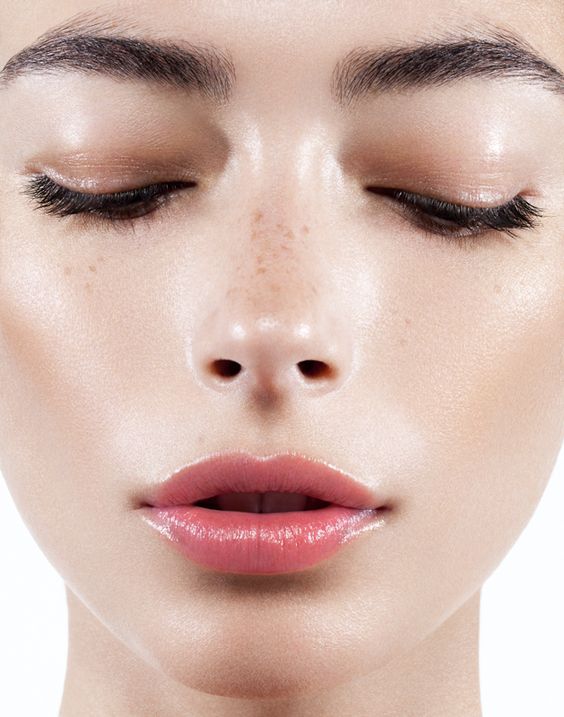 First step to flawless skin is clean skin.
If I'm applying makeup on a client I always wipe down the face with a makeup wipe, spray vitamin infused complexion prep spray and immediately hydrate with skin oil and let sit for a minute. If it's makeup on myself I make sure my skin is clean by using the following products listed below in order used.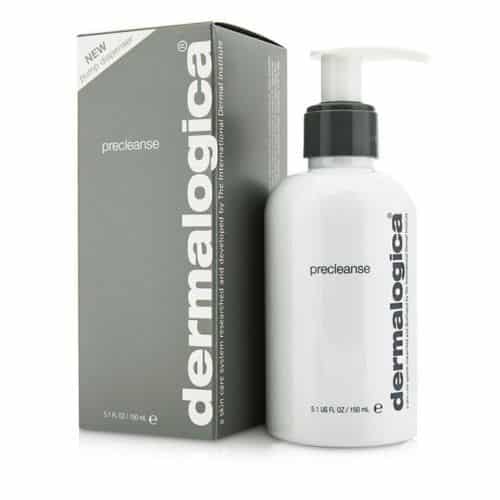 Dermalogica is an amazing skincare line that I've been using almost daily for the past 5 years. I discovered this amazing product through my skincare studies at Paul Mitchell skincare school in Pasadena. This product works great for removing any stubborn makeup and  thoroughly melts away layers of excess (oil), primers, waterproof make-up, pollutants and products that build up on skin, allowing your prescribed Dermalogica Cleanser to penetrate even further for professional cleansing results. For more information on all of Dermalogica's products visit their website buy clicking on their products or visiting their website at www.Dermalogica.com
This product retails at $40.00 for 5.1oz a little bit goes a lot and is also available in wipes.

Following the precleanse step I thoroughly cleanse my skin with their Skin Resurfacing Cleanser, part of their AGE smart collection.
My skin has build a tolerance for this particular cleanser to be used on a daily basis. I can feel it working immediately as I massage the product onto my skin.
As a makeup artist it's sometimes inevitable not to wear so much makeup. Which is why I trust this product to keep my skin fresh and youthful looking on a daily basis and for a "no makeup" makeup application.
It's considered to be the best chemical exfoliation you can do in the comfort of your own home.
This cleanser will set you back $42.00 but a well made investment. Great Skincare is everything. You and your skin will love this cleanser.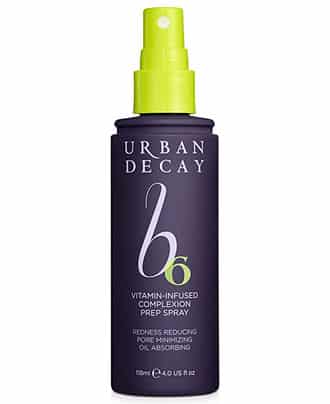 After fresh cleansed skin I spray my skin with Urban Decay's b6 Vitamin-infused complexion spray. Soothes and helps create a "treatment layer" between skin and makeup.
I also use this spray on makeup clients before applying any oils or moisturizer. As a final touch, I use the setting spray also made by Urban Decay to secure all makeup applications for all day wear.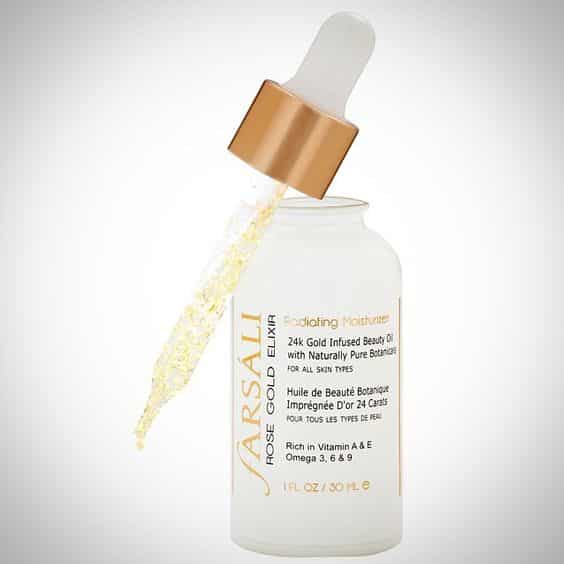 Use the Rose Gold Elixir as a daily moisturizer post B6 Vitamin spray to keep your skin healthy and hydrated.
The pure 24k Gold flakes absorb right into your skin, leaving your skin glowing and naturally radiant. The base of this luxurious Elixir is Rosehip seed oil. The second the oil touches your skin it blends and absorbs nicely into your skin. Massage oil with clean fingers all over facial skin and neck.
This oil also works great on stretch marks as an additional bonus.
The Rose Gold Elixir retails for $54.00 and is available at www.farsali.com keep in mind that this product often sells out and restocks. You have to keep watch for updates on restocks and quickly place your order before they sell out again.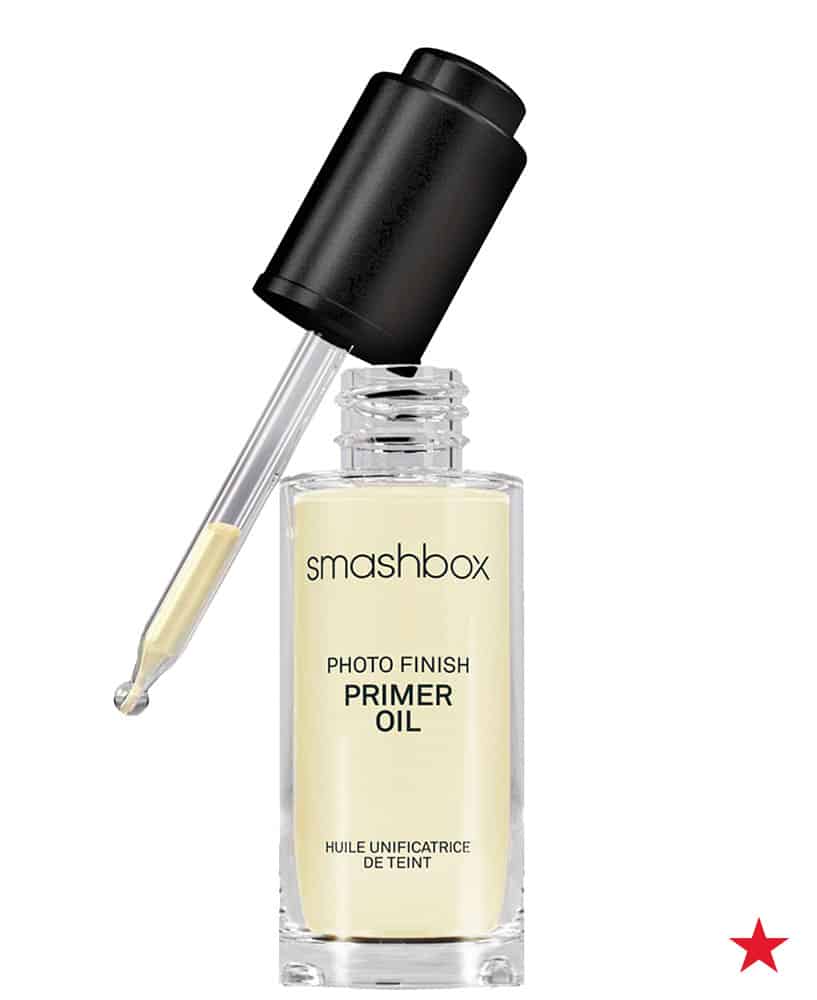 PHOTO FINISH PRIMER OIL by SmashBox works amazingly in providing the skin with extra hydration for added skin protection from makeup and environmental pollutants. Retails for $42.00 a little goes a long way. It's available at Macy's or www.smashbox.com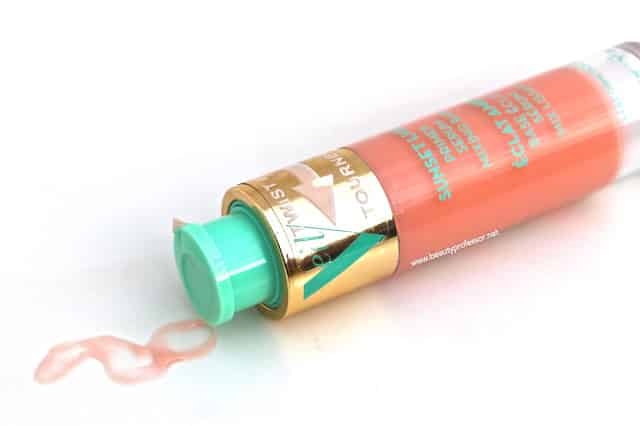 This delicious Primer, Serum, Mixing Base is a fluid filter that helps skin achieve the perfecting & smoothing radiance sunset kissed skin. Use it to prime complexion to provide makeup longevity, to instantly diminish the appearance of pores and fine lines, to hydrate, plump, & brighten skin. Available for $62.00 at Nigel Beauty Emporium or www.veilcosmetics.com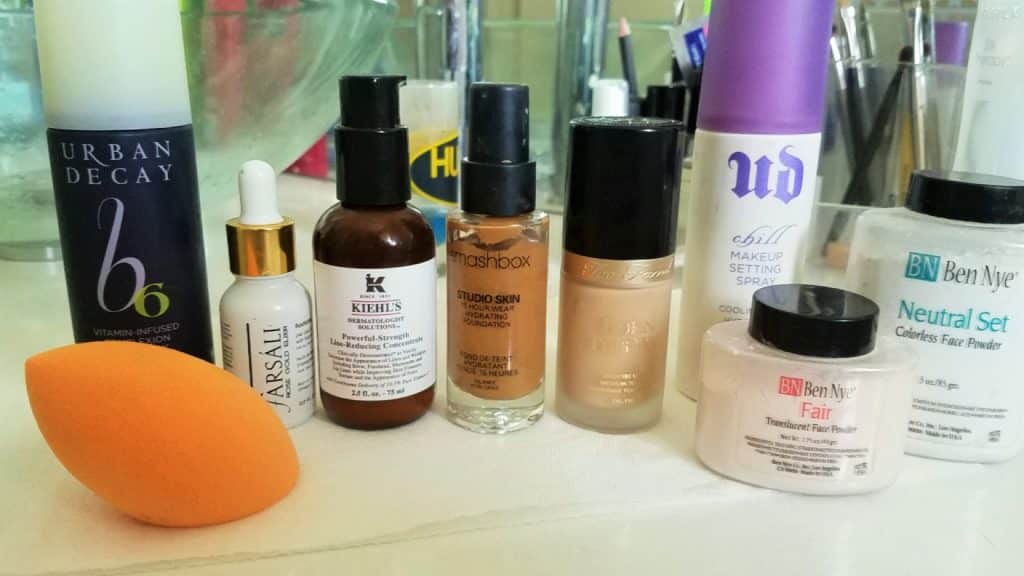 Part 2 of the "No Makeup" look. Depending on how my skin feels I add additional moisturizers prior to adding my foundation.
You can also add some Farsali oil into your foundation for an extra dewy look. I just a fluffy makeup brush and loose Ben Nye powders to set the foundation lightly to prevent cakeiness. For the final touch once makeup is all applied I set with Urban Decay chill SETTING SPRAY.
Below I'll share a couple videos from one of my favorite Instagram Beauty Influencer and Makeup Artist Karen Sarahi Gonzalez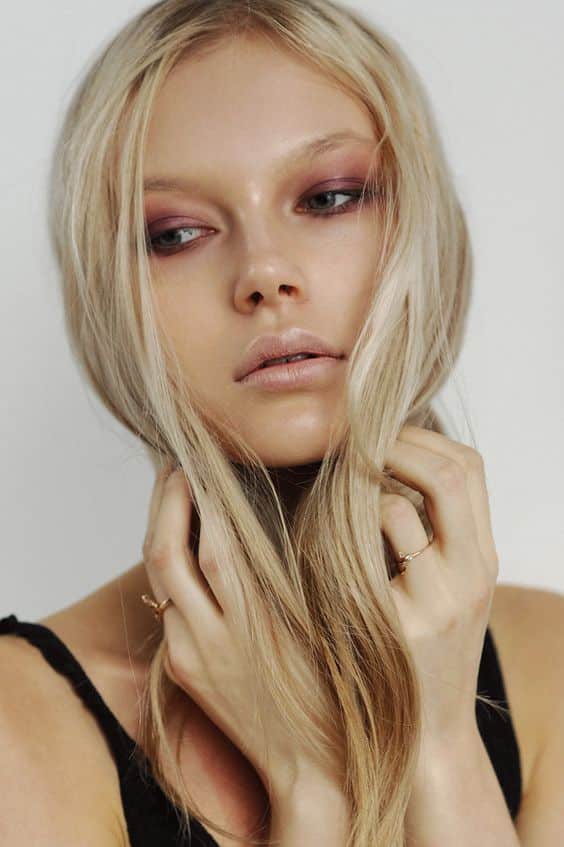 You too can create the "no makeup" look! Stay tuned for more makeup videos on this look. For questions or comments feel free to email me at audrey@Beautybyaudrey.com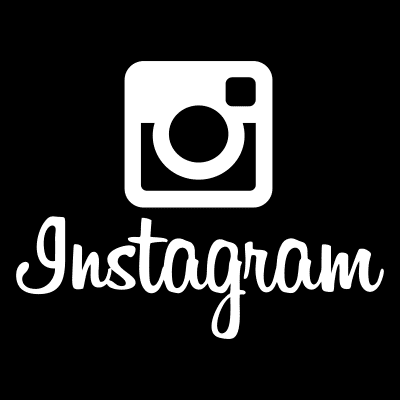 Stay Beautiful & Stay Connected
Follow us on Instagram @LabeautyGuide