Age appropriate makeup in the 21st century for the everyday and mid aged busy working woman, single, married with or without children can be complicated.
As a 33 year old woman who is a single mother of a 10 year old daughter and owner of a beauty concierge business. My schedule is only getting busier and becoming more hectic as my concierge business continues to grow. My hours of sleep are becoming more of a gamble! A few nights I can enjoy my preferred full 8 hours or 10 hours of sleep.
I love to sleep, I will sacrifice time from my beauty routines these days in exchange for sleep. Sometimes when I'm working on an important project, I can go days on only 3 hours of sleep to make sure all aspects of the business run smoothly at any time services are rendered. Still regardless of sleep time I always try to set aside minimum of 20 minutes just for makeup.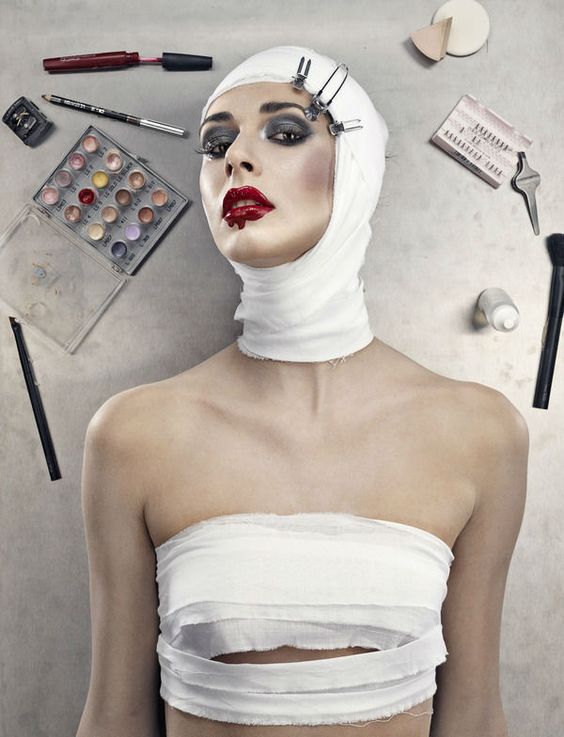 I always like to keep in mind that it takes almost less than 1 minute for another person to form an opinion of you when making a first impression.
So why not spend at least 20mins on ourselves to ensure that those first impressions are that only of the best kind.
I will be honest as a professional makeup artist I can admit that I struggle with the idea of applying my own makeup. So many products, makeup brushes, lashes, shimmers and skin preparation to take into consideration. You almost have to create your own unique formula and stay consistent with the products and routines to ensure getting the same flawless result each time.
Below I'll share the most recent photo of the makeup style I've been wearing that can be easily recreated in 20mins.
I like to keep my makeup as natural as possible. This kind of makeup is HD makeup and can be transitioned into an evening glamorous look, by adding darker shades of eye makeup, some additional false lashes and even changing to a bold lip color.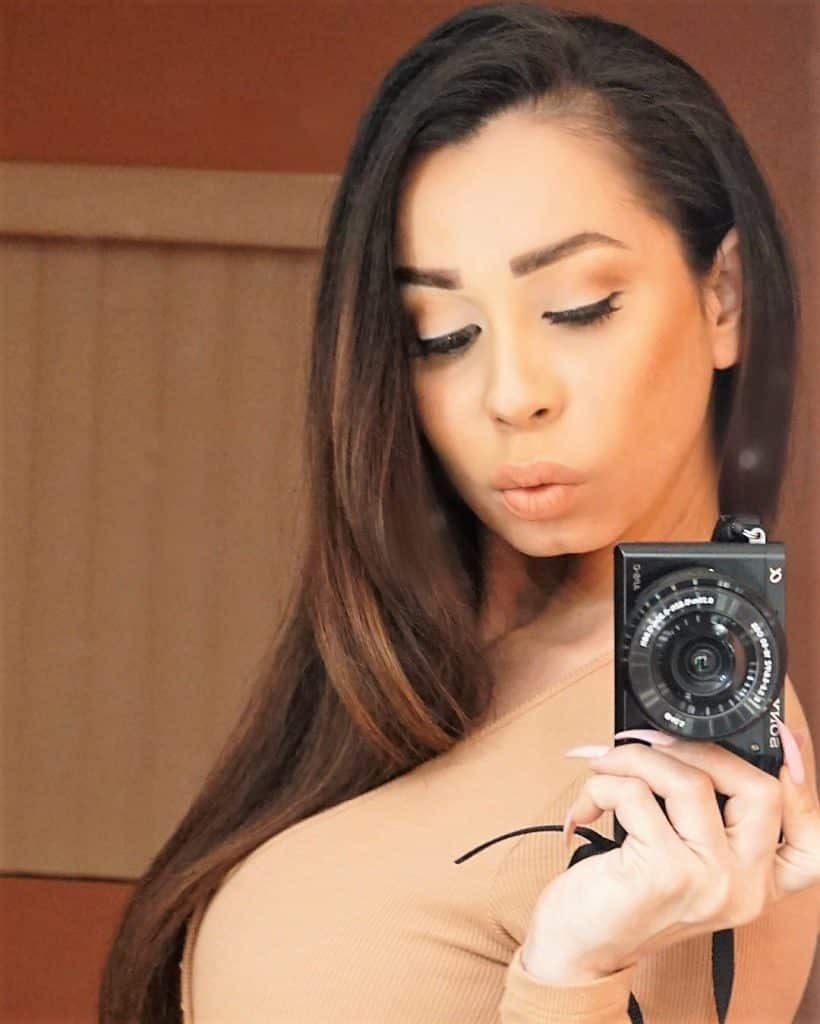 The foundation of my skincare routine consist of 50 units of botox mostly on my forehead and crow's feet (wrinkles around eyes) every 4 to 6 months. Juvederm fillers around my frown lines once a year and an exfoliating facial once a month. This botox beauty routine helps minimize the time needed to apply your own makeup on a daily basis and requires less products. I will now share my essential beauty products. I use these priming products almost daily.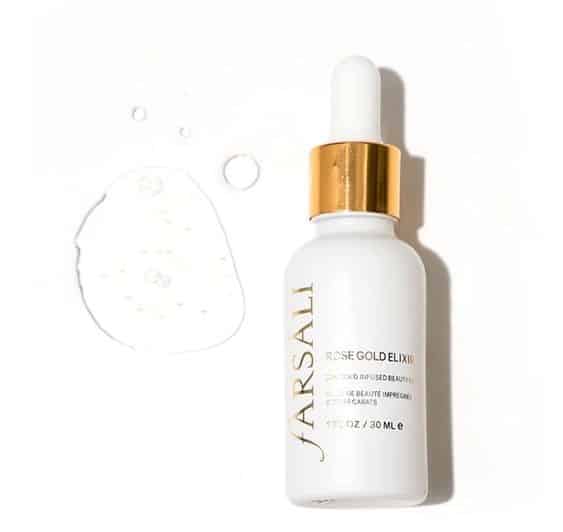 Farsali Rose Gold Elixir is a delicious treat to my skin shortly after it has been cleansed. I use about 5 drops all over my face and work into my skin all the way to my neck. Massage product into skin for about 2 minutes and allow your skin to absorb the oil for an additional minute. It's not sold in stores yet. You can order this hydrating oil by Farsali by visiting their website or clicking on image.
I've noticed my skin a little drier in this cold season. For extra hydration and flawless makeup, I use Sunset Light by Veil Cosmetics in addition to the Farsali oil. It instantly plumps up my skin when I massage it into my face.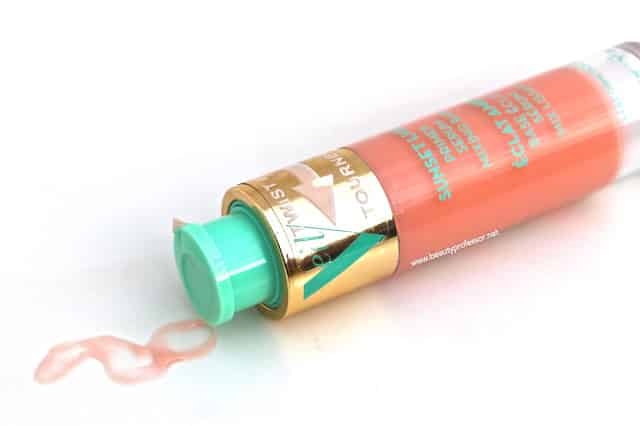 This product is by far one of my favorite primers, my skin really appreciates this product. I let this set for about 5mins mean while I begin to organize my next set of makeup products and start perfecting my facial symmetry by using makeup by starting with my brows.
Brows and skin preps are my first step in creating a flawless face.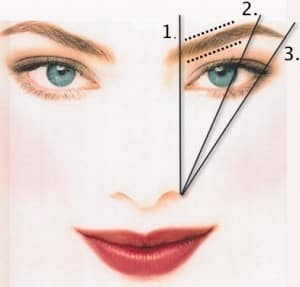 When I first started doing makeup almost a decade ago, brows always made me nervous. I studied makeup at MUD Make-up Designory.
Brows set the foundation of perfected symmetry. Perfected Facial Symmetry is what can make a face so beautiful.
I will soon share a video on how to create the perfect set of eyebrows. For now I will share my go to angled brush and brow makeup products.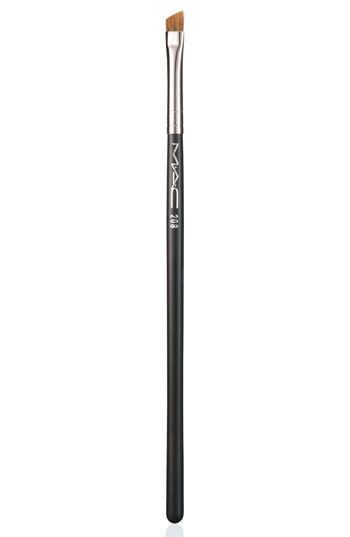 This angled brush by MAC Cosmetics is the perfect size for creating the perfect brow and eyeliner. It's been one of my best investments in makeup. I use this brush almost every day for both my eyeliner and brows. Click image to shop MAC Cosmetics.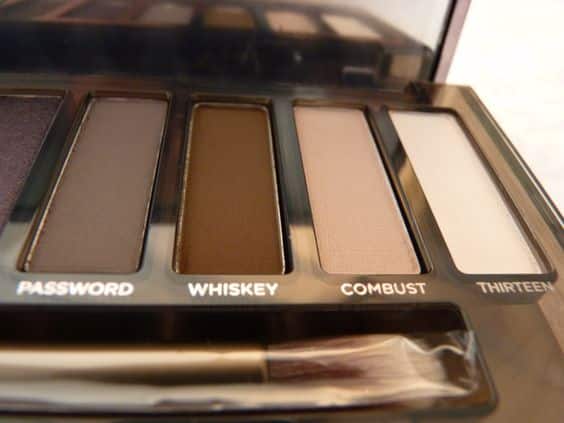 I've tried tons of products for my brows and found the best product combination of makeup, using brush 208 and Urban Decay's Whiskey eyeshadow. This duo of products can create a beautiful set of brunette brows using brush 208 to create small hair like strokes for a full brow makeup look.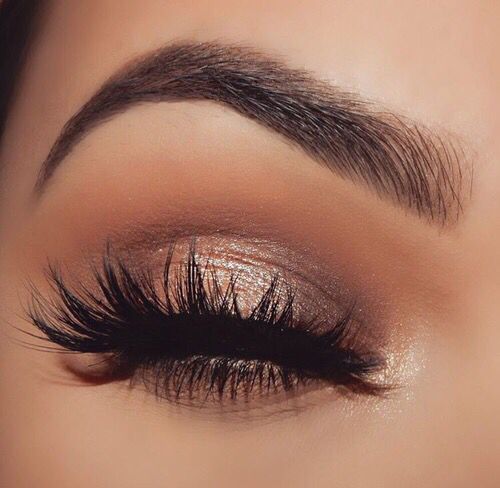 I use lighter concealer and brow pencils Spiked or Stud to further define and perfect the brows. You can find the two brow pencils mentioned at MAC Cosmetics online or in store.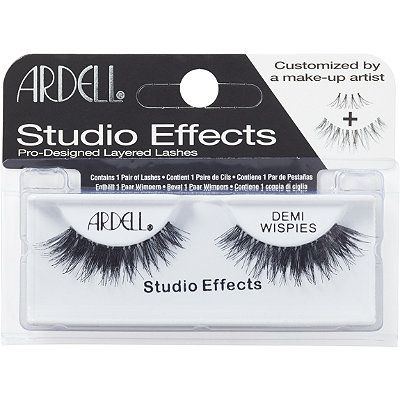 Ardell has a wide variety of lashes, they are also sold in packs of five and are very affordable. Most importantly they are extremely accessible. You can pick up a pack or 10 like I often do, at any CVS or Target. Get creative for added drama double up and use two set of lashes. You can also customize them by blending in individual lashes. Lash Video coming soon. Definitely learn to love lashes they instantly enhance any makeup look and adds beautiful dimension to the face further creating perfected symmetry of the face. If you are allergic to latex, they also sell lash glue that does not contain latex. Click on image to browse their lashes.
After filling in and perfecting my brows I used one final primer only on the center of my face to help prevent creasing under eyes and around the nose. This will allow your makeup to easily glide on and blend in. Depending on the kind of eye makeup I do my foundation before or after I set on my lashes.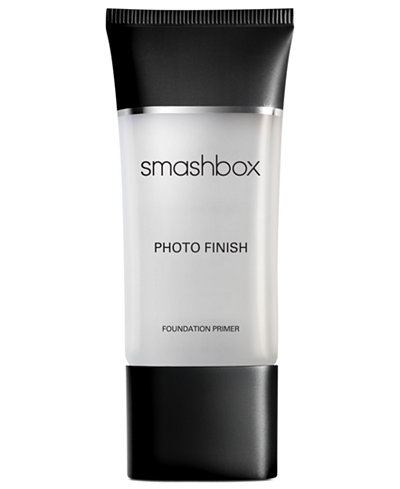 Obsessed with this product. It truly is the key to creating baby soft looking skin. I work this product mostly on the center of my face. Under my eyes, around nose and over cheeks and high cheek bones. After working in the SmashBox Photo Finish Foundation Primer. I use the following brushes to apply my foundation in the order displayed.
T t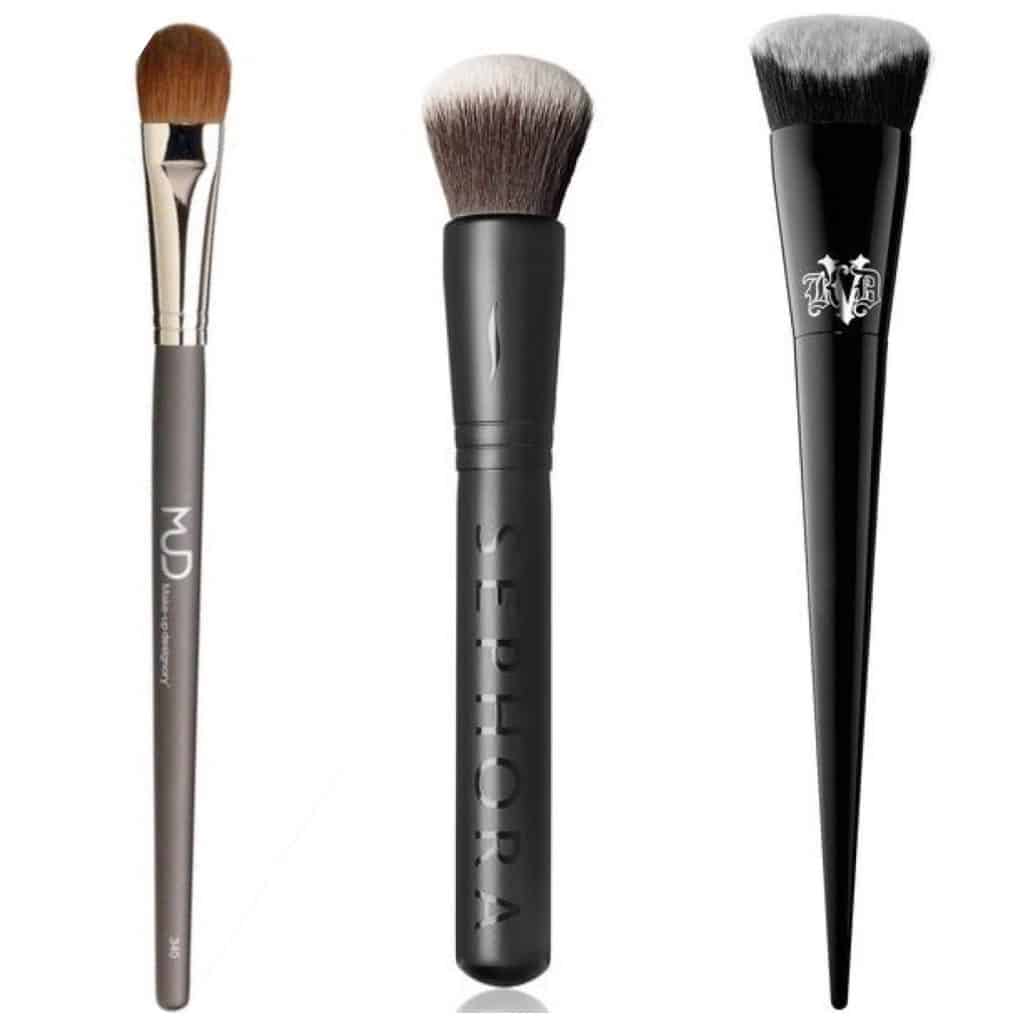 The first brush is by MUD Makeup in number #330 I use this brush to apply makeup on targeted areas I instantly want to cover up. Areas like dark under circles, redness around nose and any blemishes. Second brush I use I found at SEPHORA in number 45.The bristles are so soft and the rounded brush helps distribute the product evenly around eyes and nose. Final brush before bringing in the Beauty Blender. The KAT VON D Lock-it Edge Foundation Face Brush is incredible. Glides over hard edges like cheek bones and nose bridges.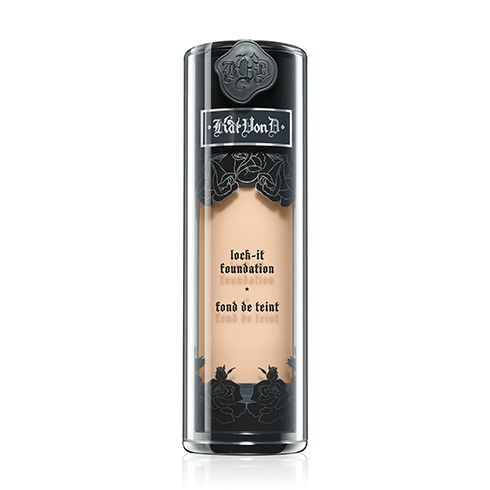 I often switch foundations. At this moment for this quick and efficient makeup look. I've been using the LOCK-IT foundation by KAT VON D.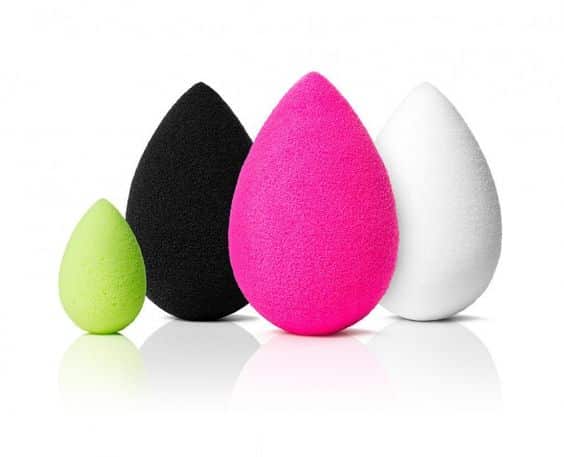 Regardless of brushes. These beautiful Beauty Blenders are esssential when applying foundation or concealers. When used damp it can help work in the product flawlessly. This helps prevent a cakey result when blending concealers over the foundation. I use shades Medium 58 in the LOCK-it Foundation. It's actually a shade or two darker than my normal skin tone but using a darker foundation properly blended down to your neck helps minimize time. The coverage is almost instant and now you can focus on highlighting areas like nose, chin, high cheekbones and brow bones.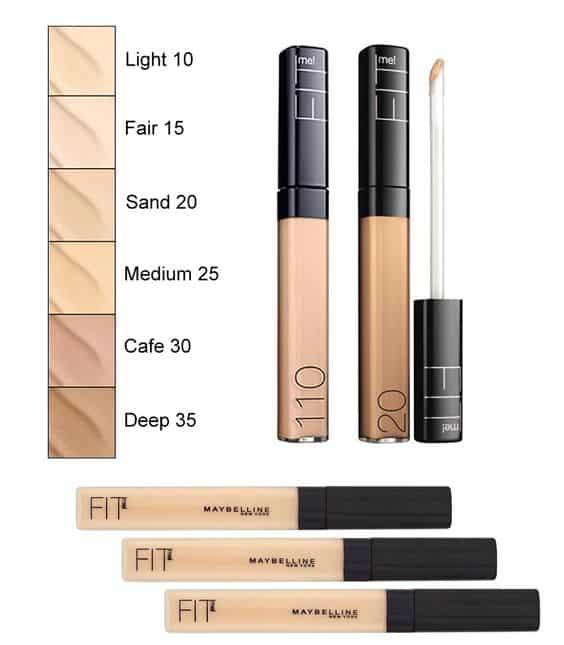 These concealers are gold to me. I have yet to try the NARS verision but so far these have been working perfectly, are easy to access and very affordable. You will love them. I use shades 25 to perfect flawless skin and shaded 10 to highlight.