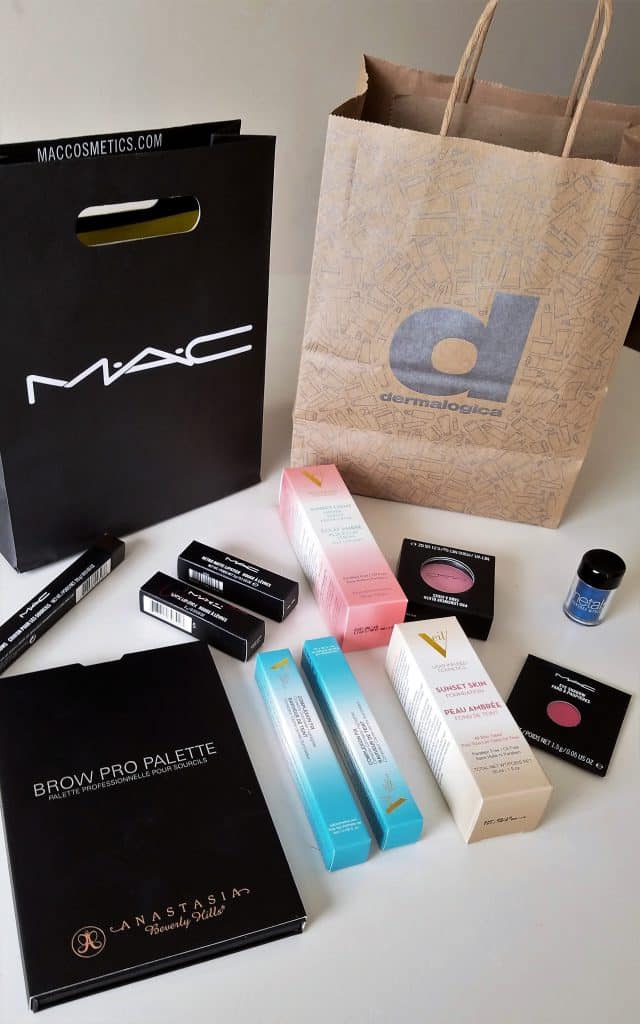 From skin care, skin prep, makeup products, makeup tools and hair styling products.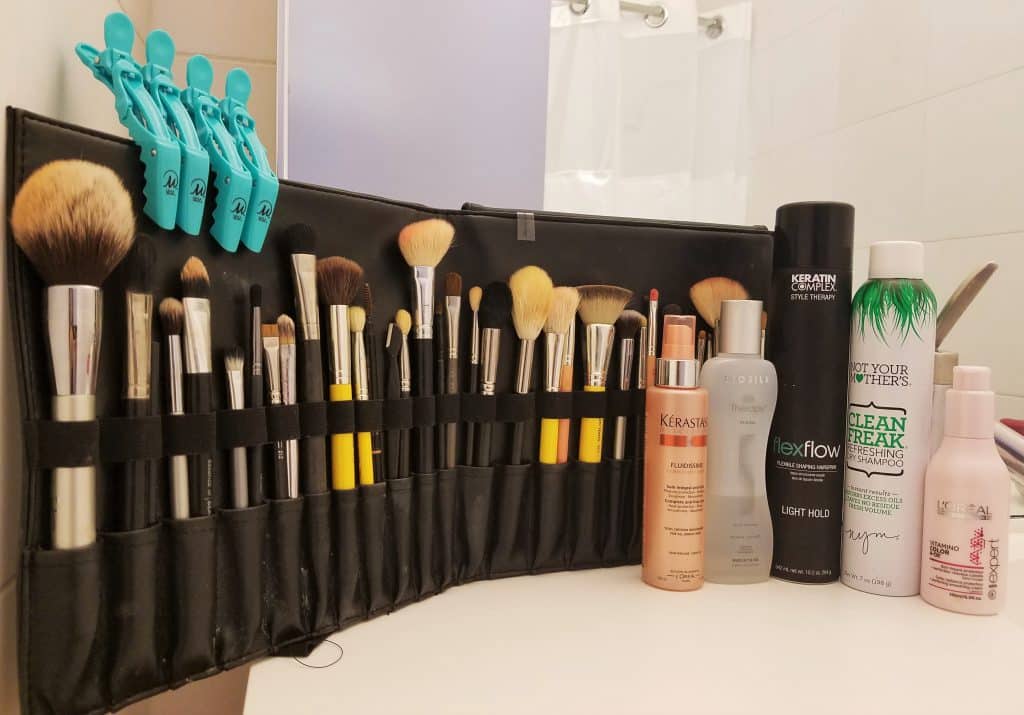 After 10 years of working in all aspects of the beauty industry, I think I finally got my traveling beauty buddies down to a science. I travel a lot for work, my trips are short so I'm often between packing and unpacking.
I try to pack so that I am able to maximize my travel experience and not waste time on things that I could have done prior to the trip.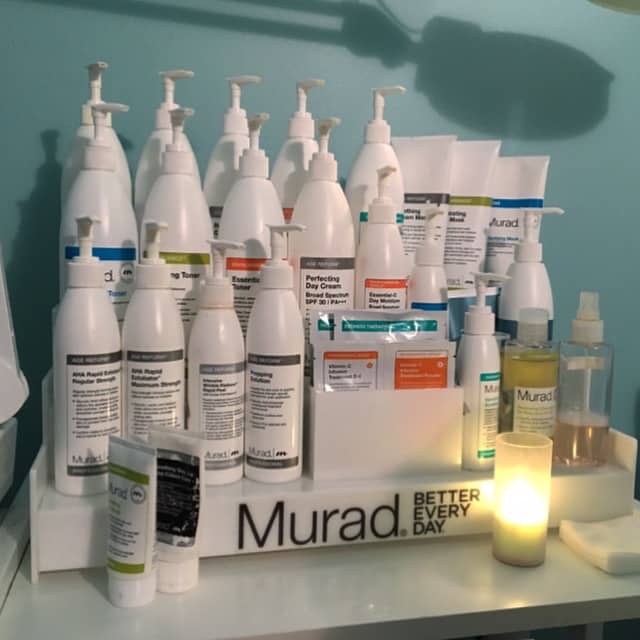 Figuring out an efficient and effective way to pack is a major goal of mine. Nothing annoys me more than packing stuff I don't end up using or having to rebuy something I already have at double the cost while on vacation for work or travel. As I've grown older I've become more aware of how I spend my money when it comes to purchasing beauty products or services. I've put together a little system that has proven effective this past summer and fall. I somehow scheduled tons of 3 day trips for work, fun and an internship I'm currently working on for wedding planning this past year.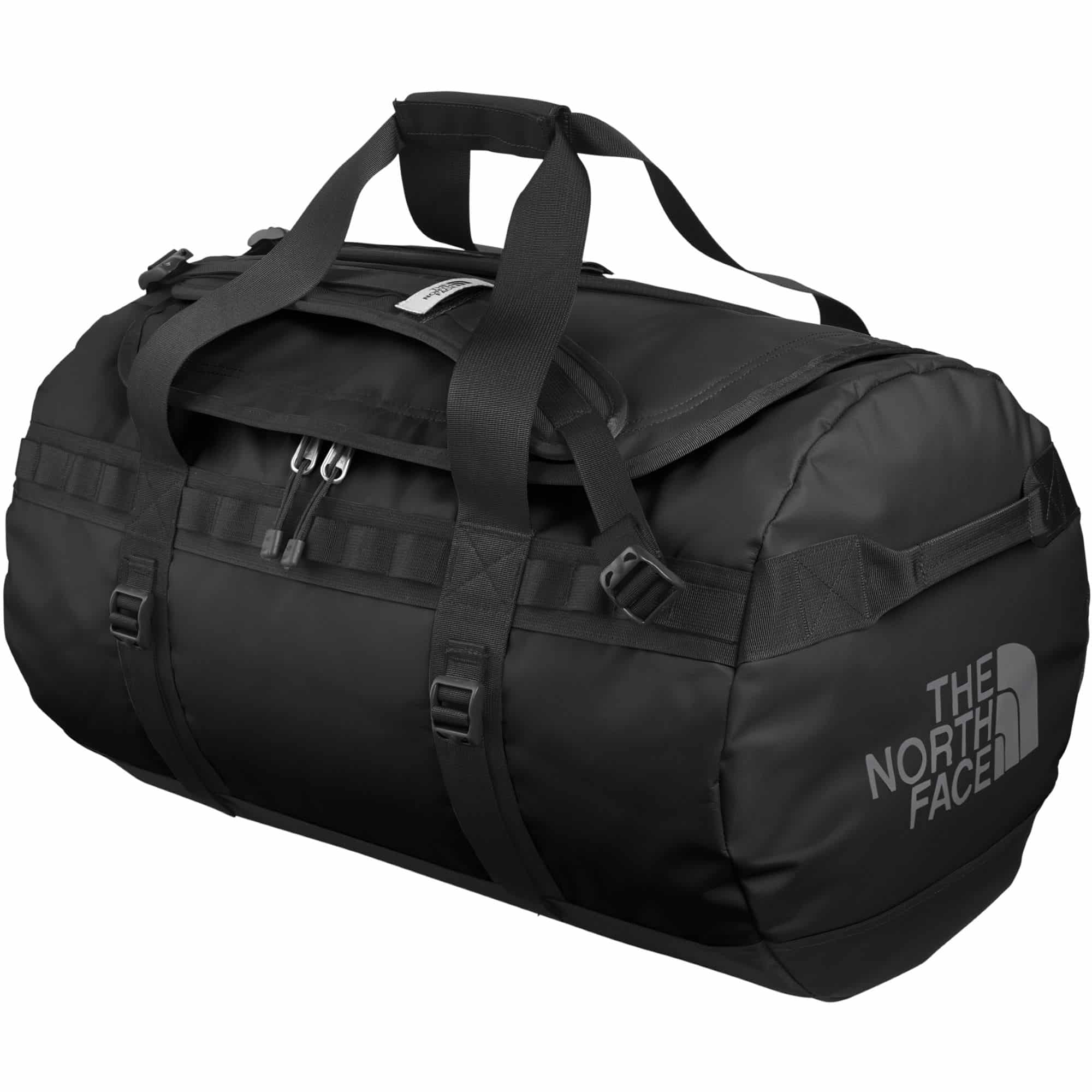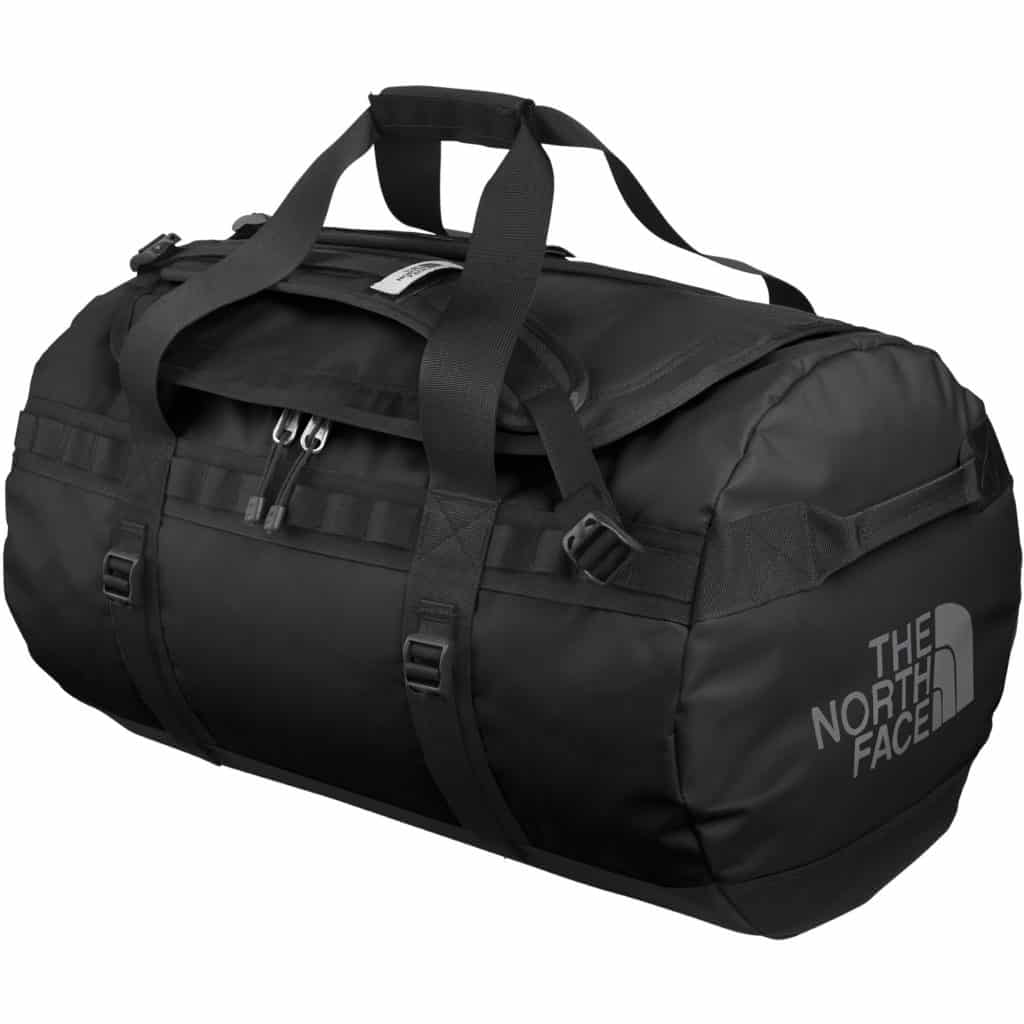 In recent trips to San Francisco and New York I realized how convenient this The North Face duffel bag is.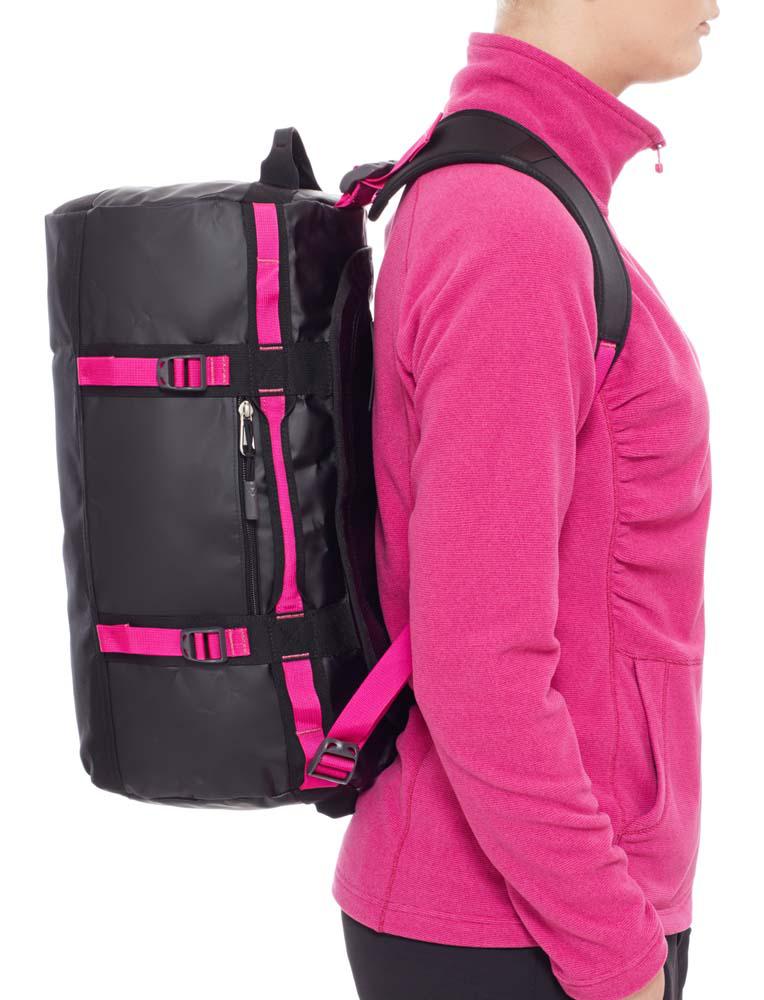 This bag makes traveling so easy especially if you find yourself having to take a subway from the airport to your final destination. Subways can be so unpredictable with the amount of surrounding space you find yourself in. This bag is perfect and fits all you need for any kind of a weekend or 3 to 4 day trip.
This travel bag is also great for moms traveling with kids as well. Different compartments and very spacious pockets make it very functional.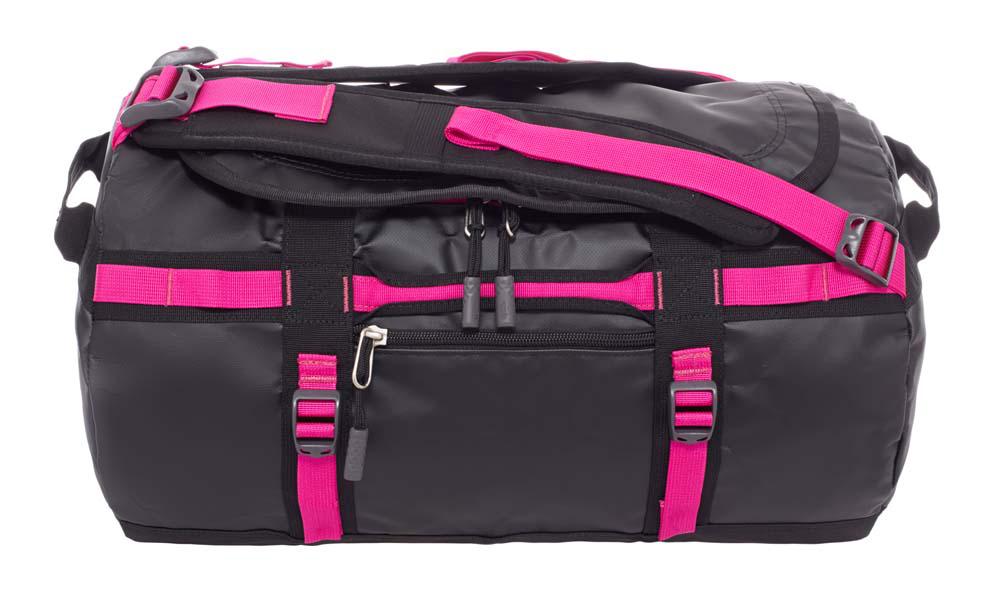 Zuca has the ultimate Carry All! All purpose travel bags that are bold, functional and innovative.
 Perfect for figure skaters, dancers and Makeup or Hair Stylist.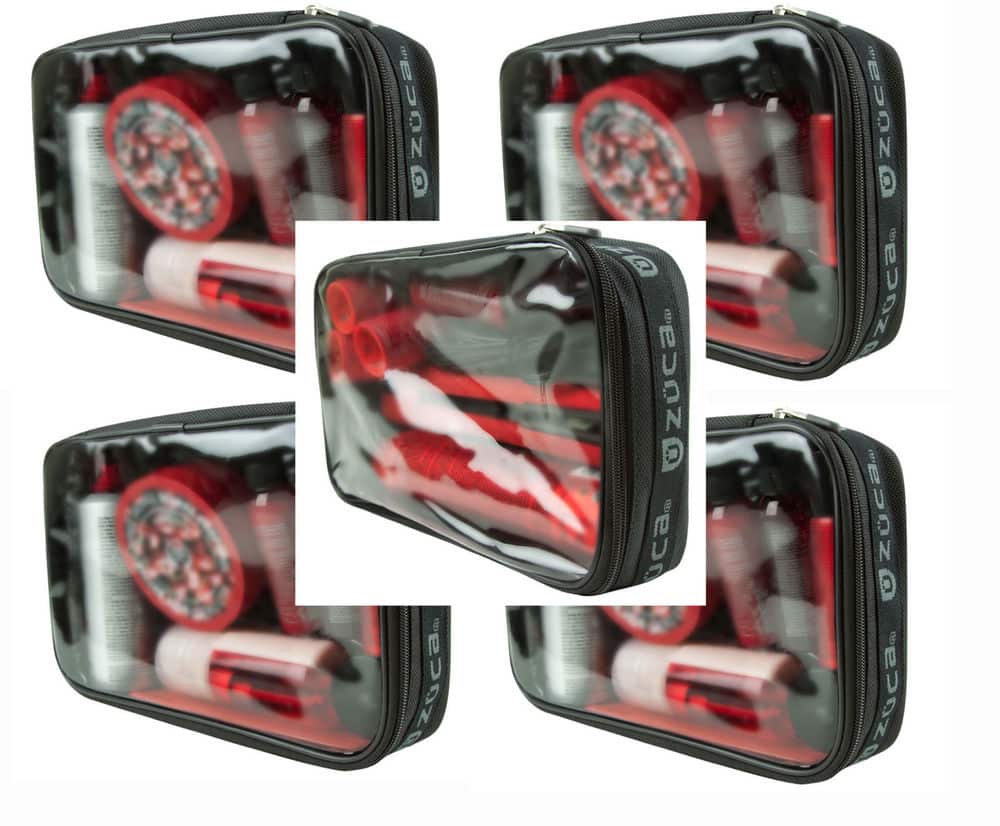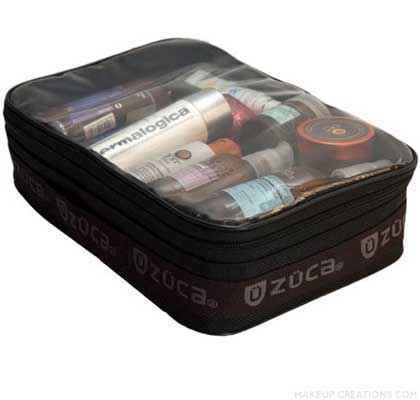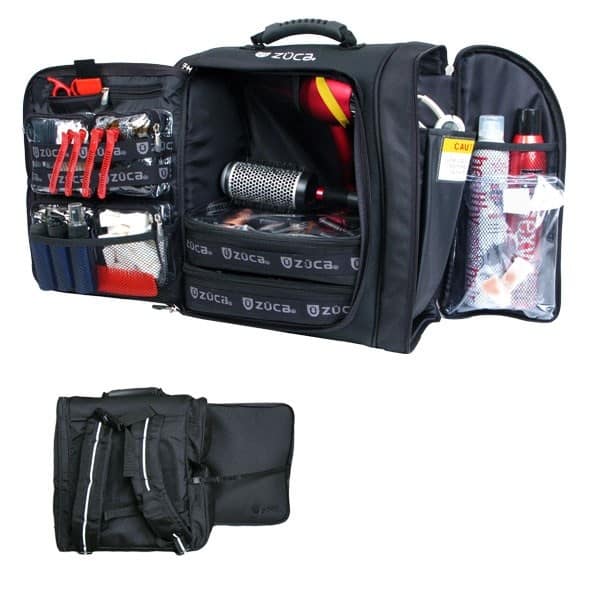 Click on image to browse Travel Bags and Pro packing pouches.
Perfect for all your travel needs. The pouches are spill proof protecting your garments from liquids when traveling with all your beauty essentials.
I'm obessed with all of Zuca's travel bags and pouches. They come in different sizes and fit neatly in The North Face Duffel Bag.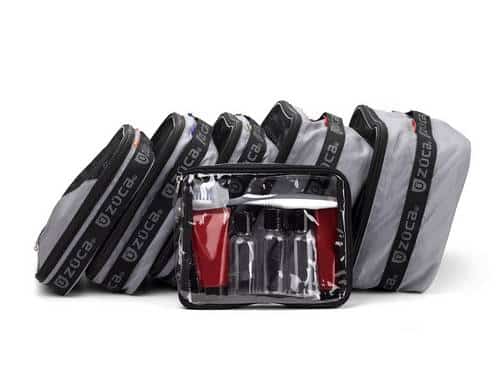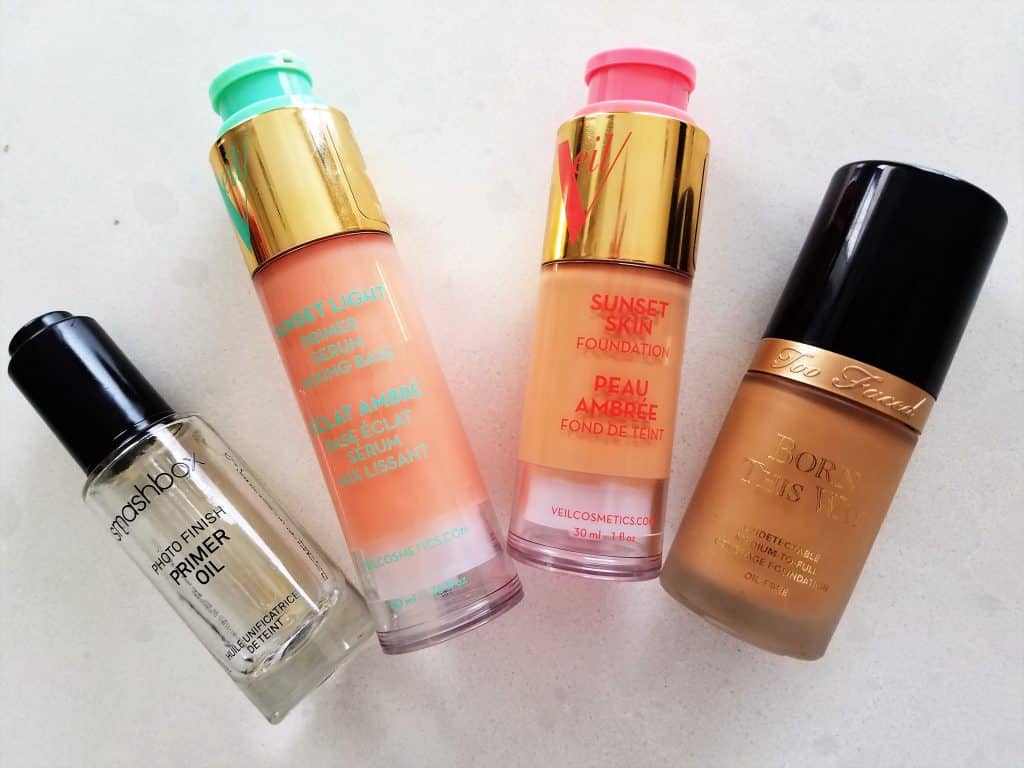 What you're most likely going to find inside my Zuca Pro Pouches. I have to travel with these anywhere I go. The SmashBox photo finish primer oil is an essential step in any makeup preparation. I spritz a hydrating or vitamin mist on clean skin and then apply the oil.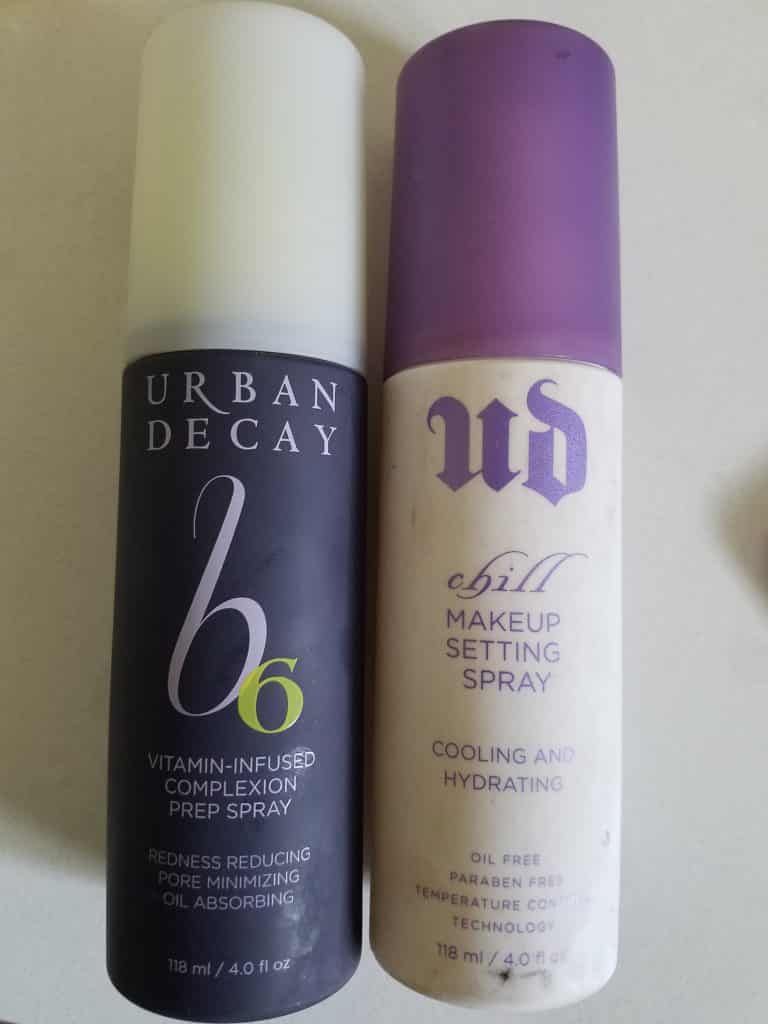 Shop these amazing Prep and Setting Sprays by visiting
www.urbandecay.com/face/prep-spray
Followed by Veil Cosmetics Sunset Light hydrating and plumping primer.
This skin prep combination will ensure you're skin stays hydrated and comfortable in any weather wearing any makeup application. The B6 Vitamin-infused spray keeps my face hydrated in humid weather and the setting spray protects all makeup application keeping all products in place.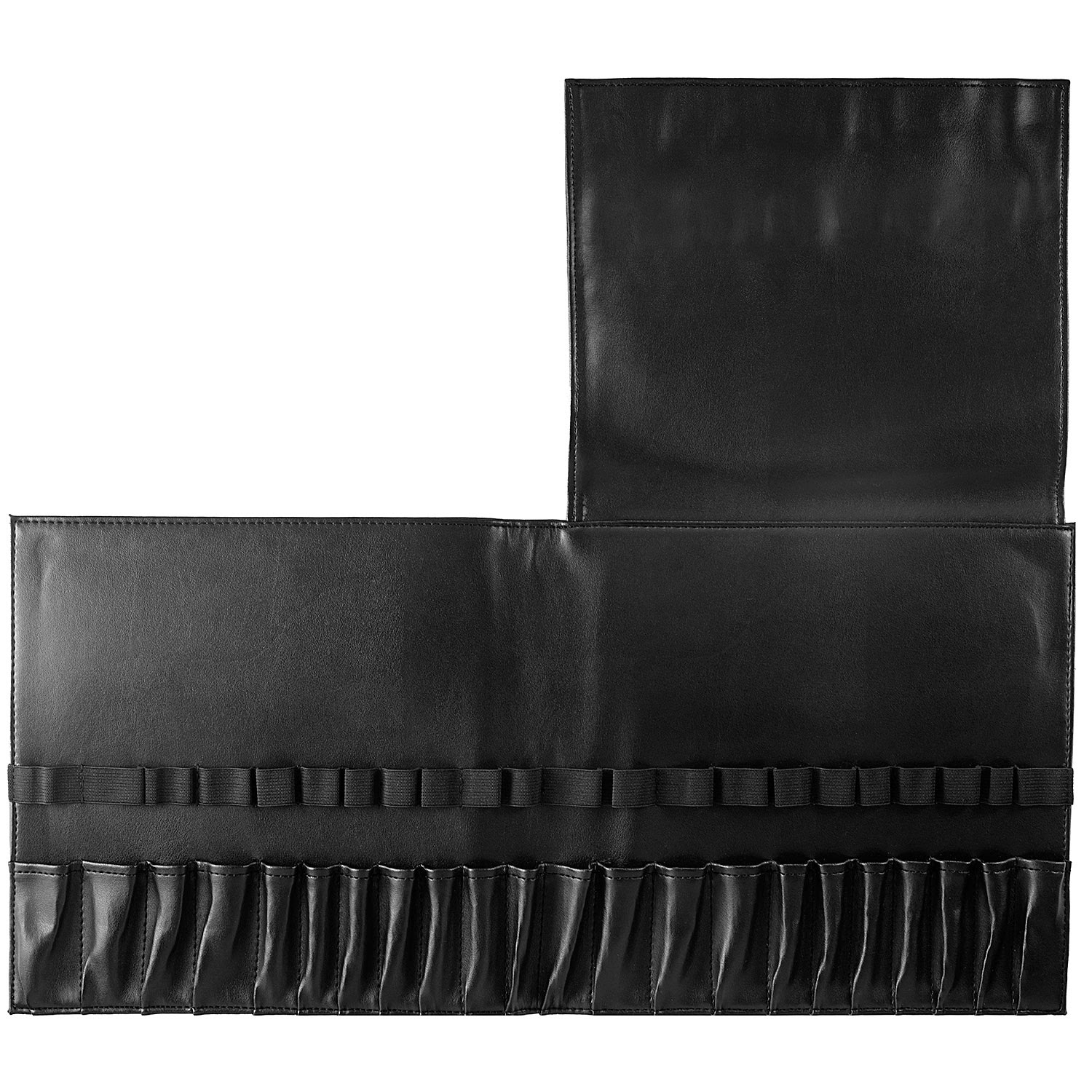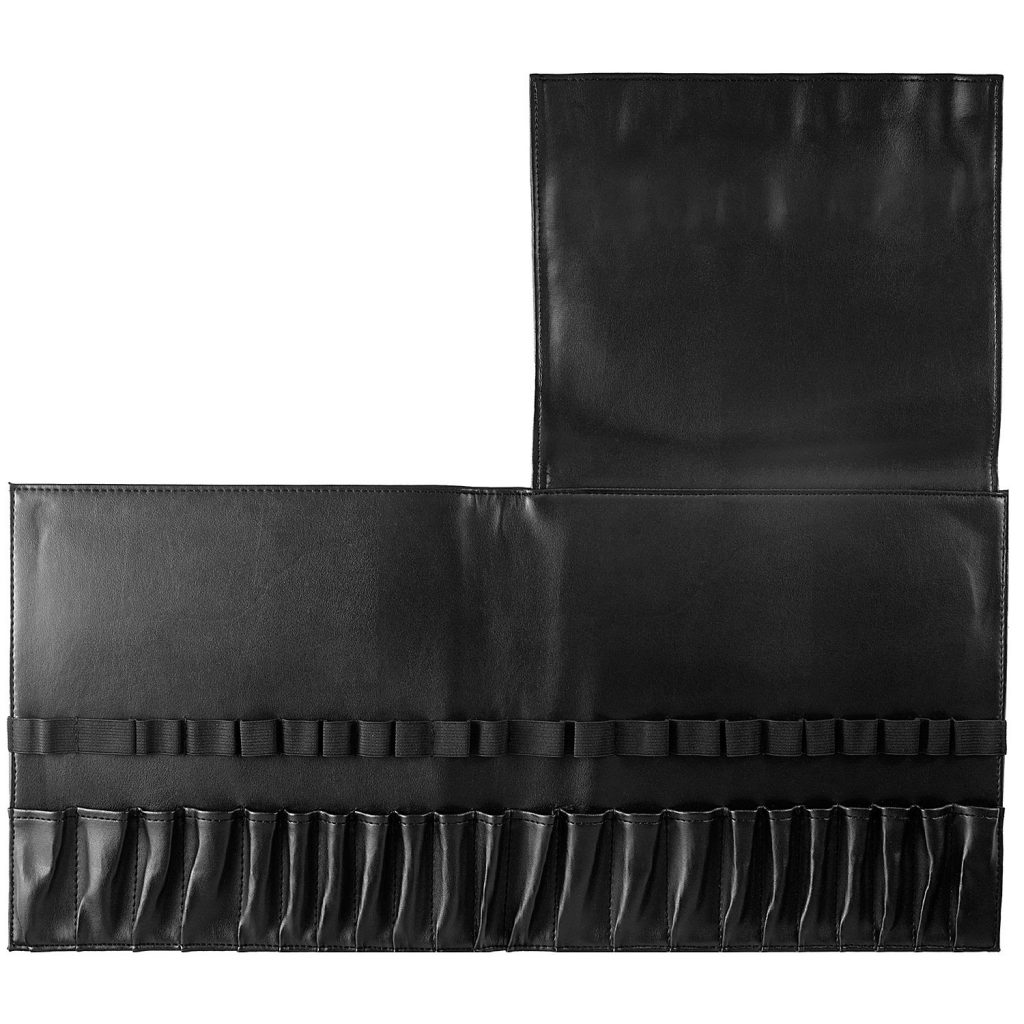 The Makeup Forever professional Brush Book is an absolute favorite of mine. A professional and very sturdy brush holder that protects and holds are your professional makeup brushes neatly and perfectly. Stands up against mirrors and folds away neatly for easy packing.
Click on Image to shop this beautiful brush holder Only $51.00
Also available at Sephora.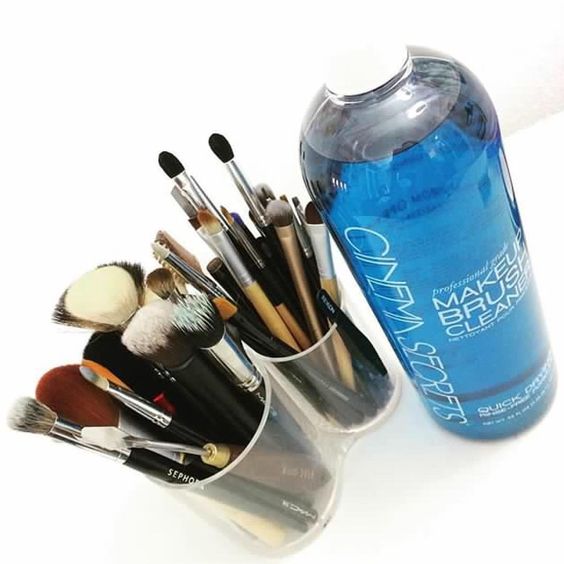 Keeping your brushes clean while on vacation is important. Tons of bacteria can collect on brushes that are not properly sanitized.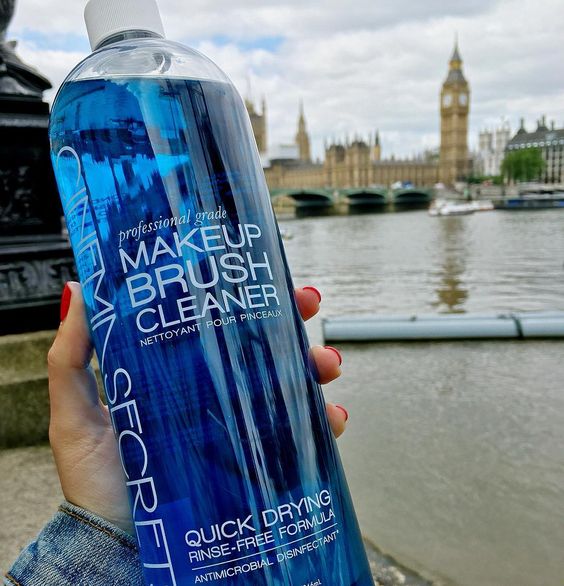 Doesn't matter where in the world you are. This is a product you definitely want to travel with. Your Makeup Brushes will thank you. Makeup Brushes apply product best when they are clean, soft and fluffy depending on the brushes. You can purchase this brush cleaner directly on their site www.cinemasecrets.com
This rinse-free, quick drying, 99.99 percent antimicrobial disinfectant formula and mini tin duo keeps your makeup brushes clean in three easy steps: just pour, dip, and wipe.
The brush cleaner is also available at Naimie's, Nigel Beauty and now Sephora.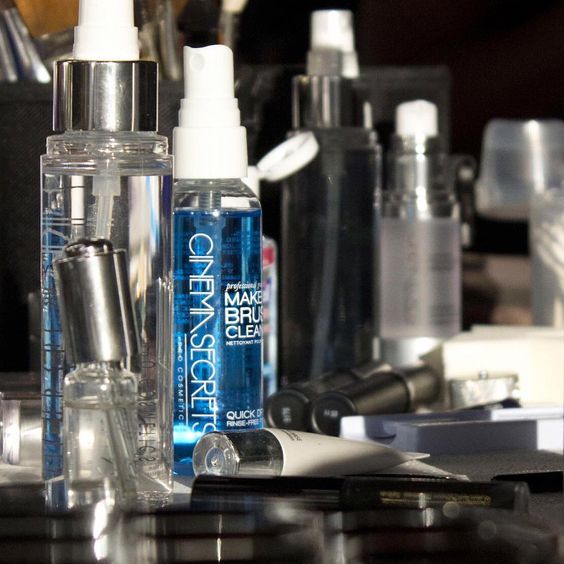 For travel purpose it's available in smaller sizes and in a convenient spray bottle, making cleaning brushes on the go a breeze.
32oz brush cleaner $36.00
40z brush cleaner $13.00
Travel size pack $8.00 available at Sephora.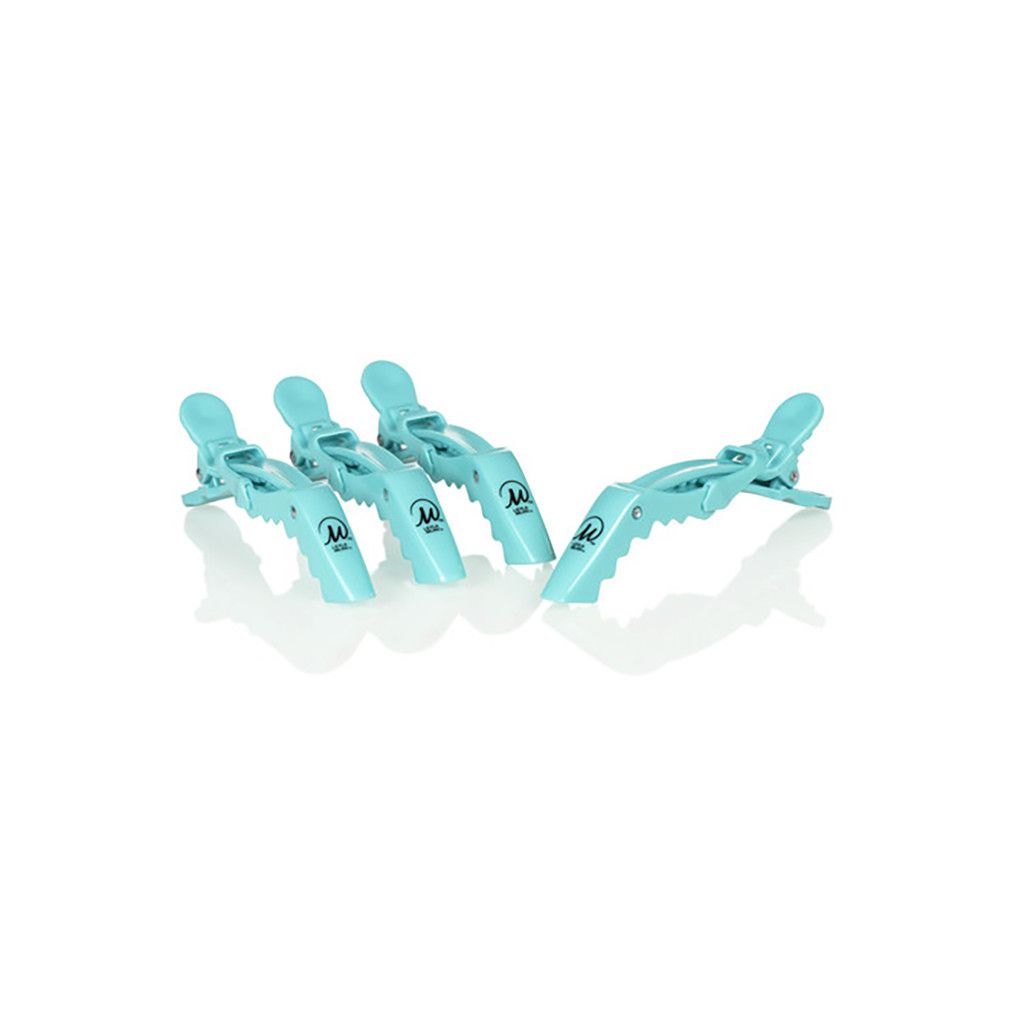 Leyla Milani Gator Grips $13.00 Click images to shop.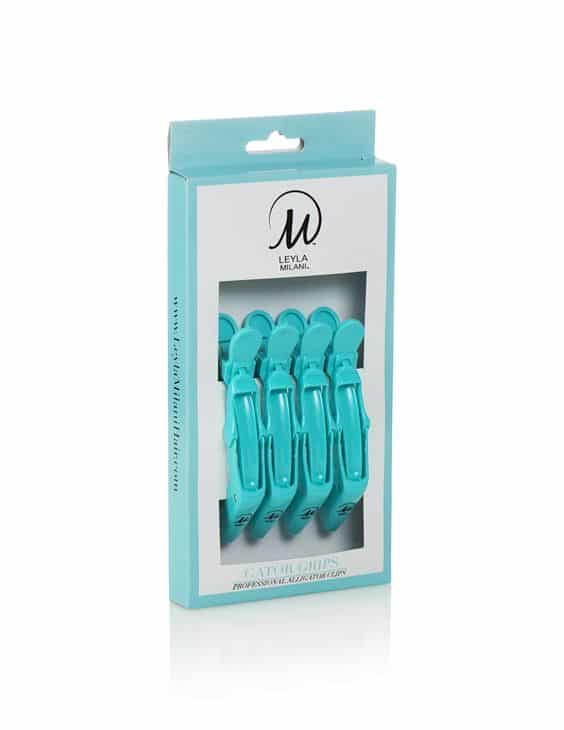 These are a little pricier than standard Gator Grips by a few bucks. I purchased these at Ricky's NYC on my last trip to New York. I love the color makes them easy to find when I'm rushing to get ready. They work perfect for separating different hair sections when blow drying your hair or simply keep hair away from the face while applying makeup.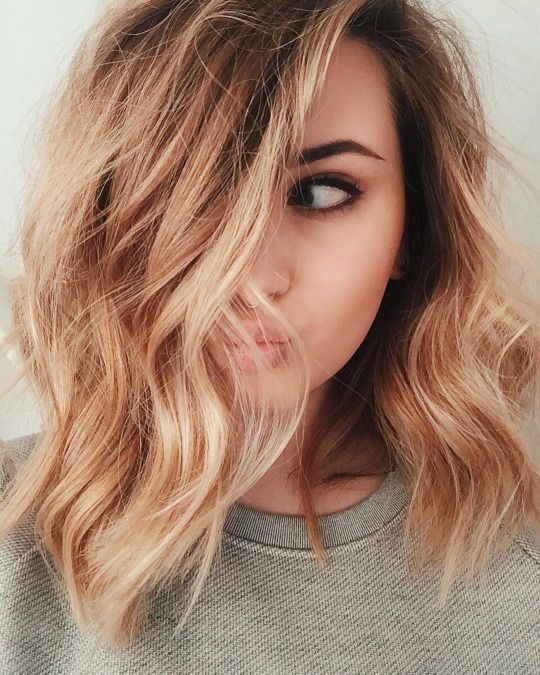 Keeping treated hair healthy and manageable can be challenging when you are traveling, especially in humid and windy places.
Here are some of my favorite products that have proved to do the trick in times of need while out of town. I try to keep my hair routine as simple as possible for my hair type, which is a little thick, curly and wavy. Every few months I trim it, thin it out, treat it, color and add the final touch of a Brazilian Blowout. Below I'll list pictures of the products keeping my hair fabulous when I'm away from my hair stylist.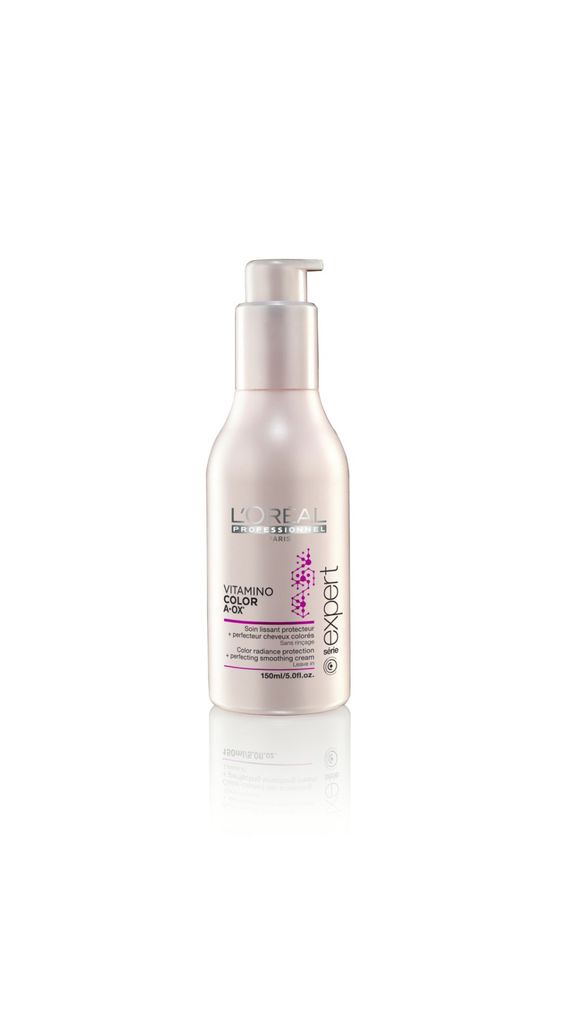 L'oreal's VITAMINO COLOR A-OX Prolongs color radiance while nourishing, conditioning and boosting shine. It's very accessible as it is available at all beauty supplies and most drug stores.  I only use the leave in conditioner after the shower before I begin to blow dry my hair. Using a paddle brush and blow dryer on low I begin to remove excess water from my hair. Before I turn up the heat at Spritz another L'oreal hair product pictured below.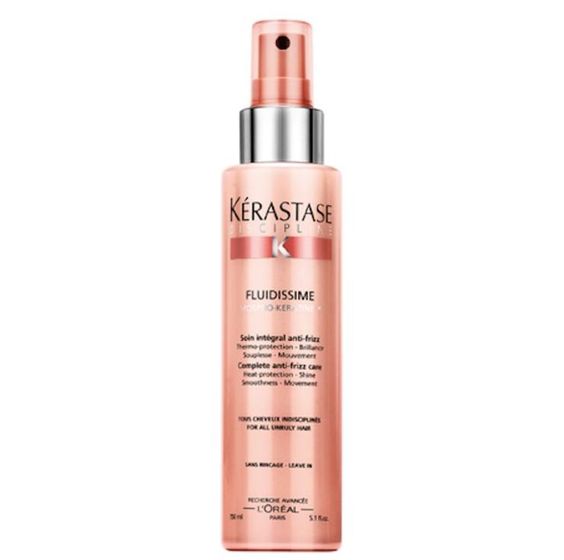 Kerastase FLUIDSSIME spray works excellent in protecting your hair from heat and keeping it frizz free in even the most humid weather.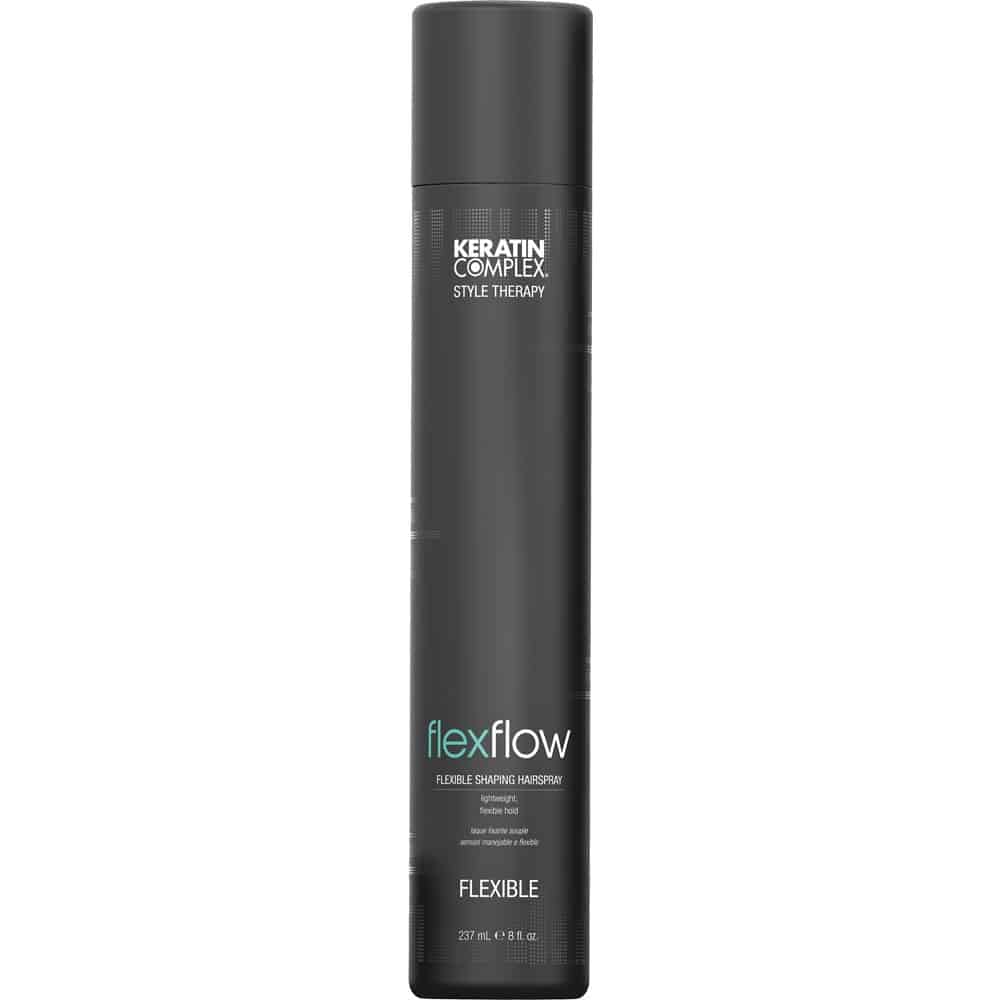 Secure your desired hairstyle with KERATIN COMPLEX flex flow available at NYC Ricky's and Planet Beauty. Click Product to shop.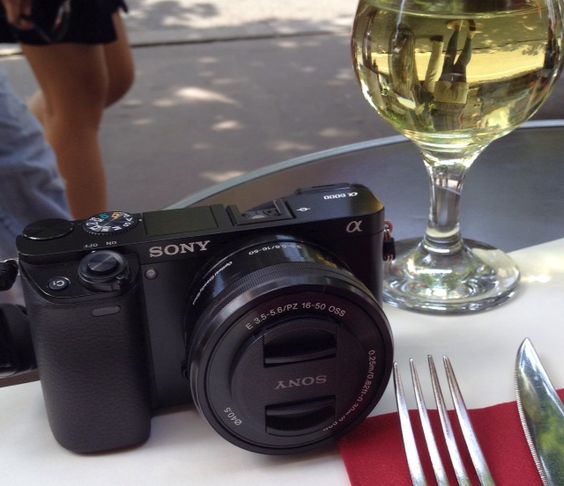 A trip of any sort isn't complete till you take the perfect SELFIE! Welcome to the world of mirrorless and Wifi transferable photos.
The new Sony Series A6000 and A7 are every beauty bloggers dream. Takes high quality pictures from a light weight camera. Perfect for the tourist in all of us.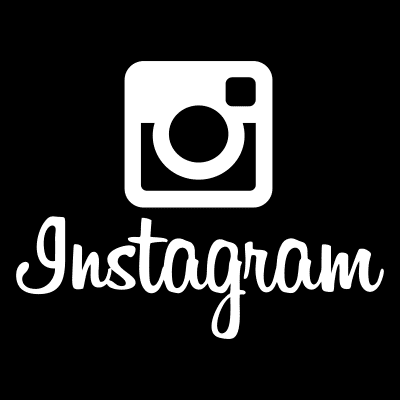 Hope you enjoyed this post.
Stay Beautiful & Stay Connected.
Follow us on Instagram @LaBeautyGuide