As a makeup artist and beauty professional I've collected tons of makeup and skincare products through out the past years. Despite makeup having expiration dates, I still have makeup products from years ago, Mostly eyeshadow palettes, blushes and lose powders. Any cream or liquid products I do throw out if they're over a year old.
This is what my daily makeup looks like.
Soft and natural. In reality I prefer to wear no makeup but in the beauty industry it's important to put most effort on trying to look your best.
I don't stick to the same products or brand, unless I really like the products. I like to go back to products I've purchased or collected in the past. Of course I love trying new makeup and skincare products as well. It's tough to not fall into the hype on all these new makeup collections popping off left and right.
I try to be really self conscious about what I buy when it comes to beauty. I have spent so much money on makeup, maintenance and skincare that I try to not spend anymore money on things I don't need.
Still one visit to Sephora and there goes all my willpower. But I've been so much better. I usually just buy makeup or skincare when I run out of my most used products. On occasion I will buy a product that has great reviews.
A beautiful makeup application begins with a great Skin.
Everyone should have a good skincare regimen using good products or medical grade product. Quality makeup is important as well. Understanding your skin is necessary when choosing makeup. Is your skin dry, oily has acne or is a combination. If you don't know you're skin type, makeup can work against you if you don't know your skin type causing skin to look drier, oxidized or blotchy.
First I'll begin with my skincare. I will admit, I'm not the best with my nightly skincare routine but I definitely make up for it with my morning skincare routine.
If I have a full face of makeup and don't have the energy to wash off my makeup, I just take some makeup wipes with some micellar water by Garnier or Bioderm and wipe away my face art.
This is totally bad for your skin but I try to makeup for it with my morning skincare routine. Just about two years ago I was introduced to ZO Skin Centre by Obaji. I am obsessed with the products and results
I use other products as well but ZO skincare is what I use most. I always use SPF under my makeup base.
First I begin with MILK Makeup Hydro Grip Primer.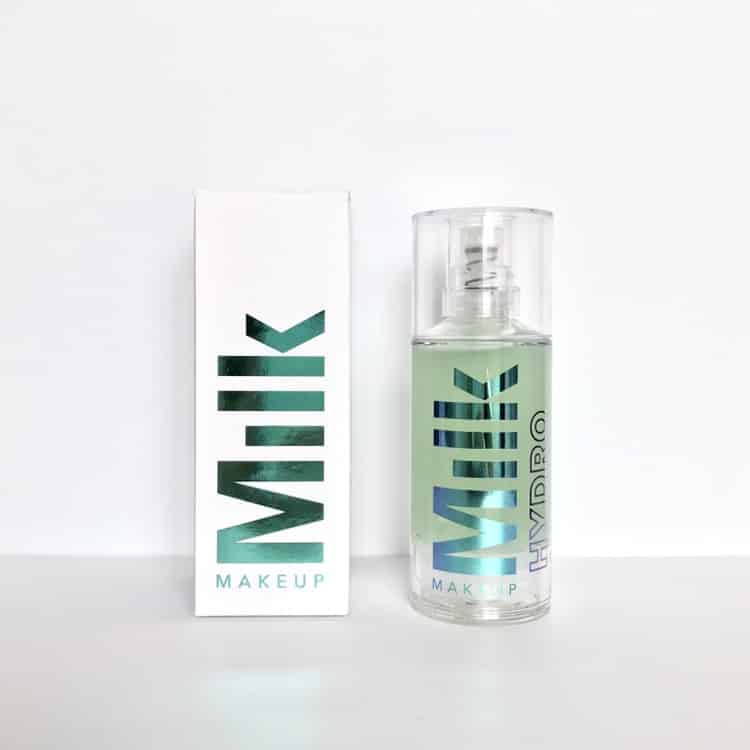 I pat some MILK Makeup hydro primer it into my face.
Next I go in with my favorite concealer by Tarte.
It's one of their most popular creaseless concealer. Perfect for under the eyes and around the nose.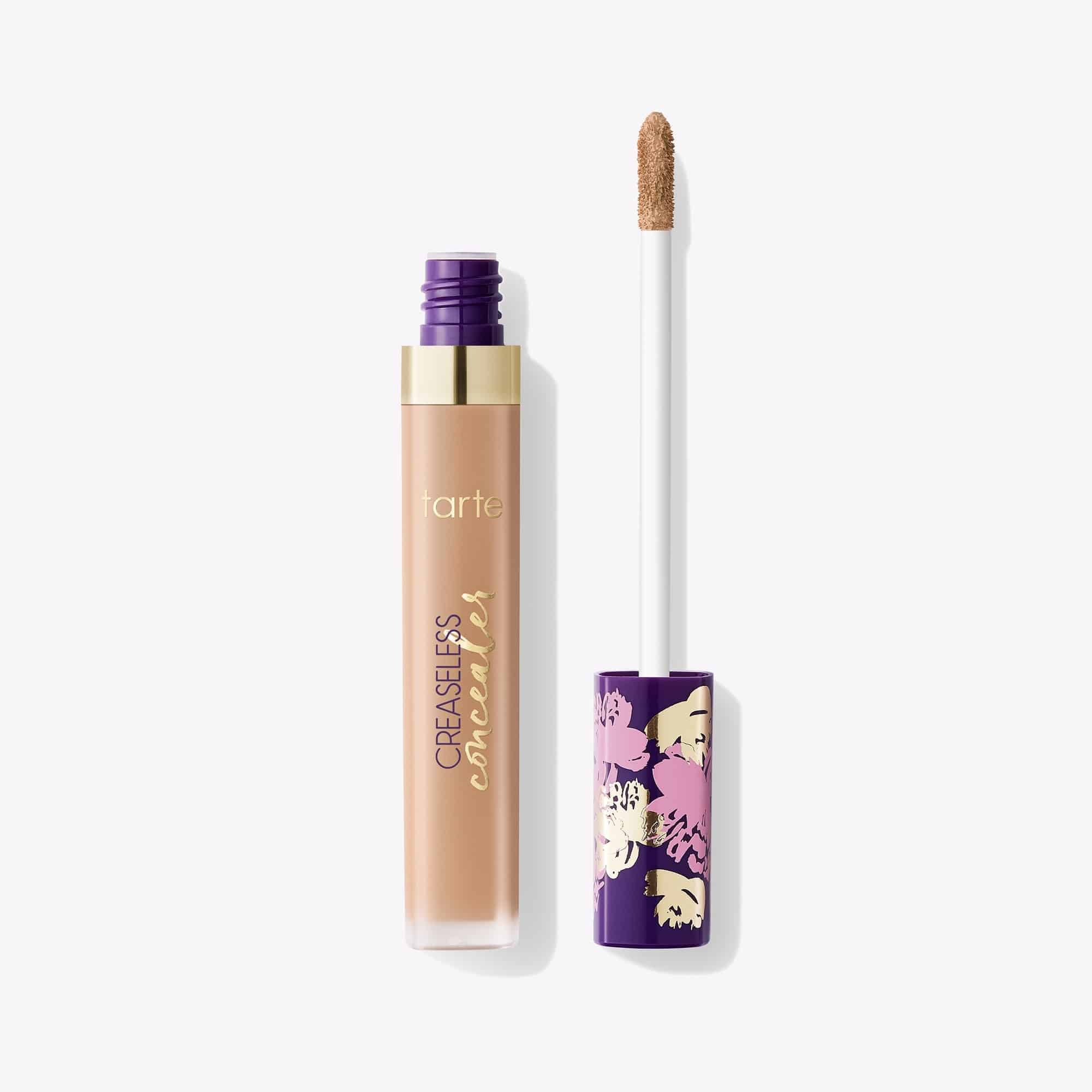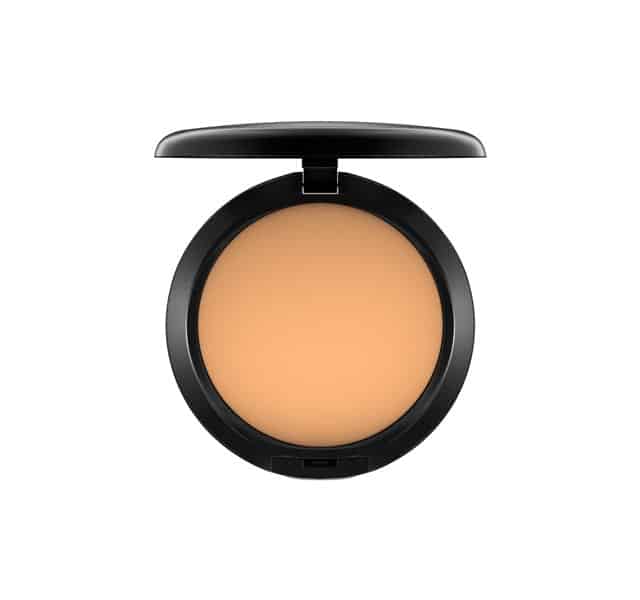 I like to use a fluffy brush when I first apply the studio fix and then use the sponge when I'm on the go and need a quick touch up. This powder is great for extra coverage under the eyes, around the nose and over acne. MAC products can be a little heavy, so you definitely want to make an effort to wash off your makeup before going to bed.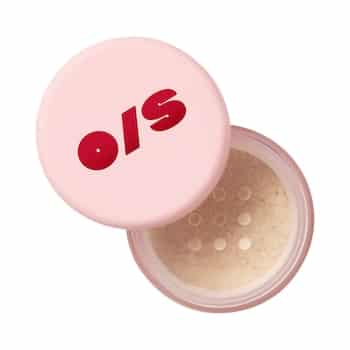 Loose powder is great for oily skin and setting your foundation or concealer. Use a puff to apply all over face, even your blush and contour. You'll love the end result when using One Size loose powder by Patrick Star.
After my base I start contouring my face. I've been obsessed with the microsmooth baked bronzer by Sephora.
This bronzer is perfect for contouring your face and add definition to the face. The tools makeup requires are very important. There are different styles and textures for makeup brushes. I will share my top 3 makeup brushes.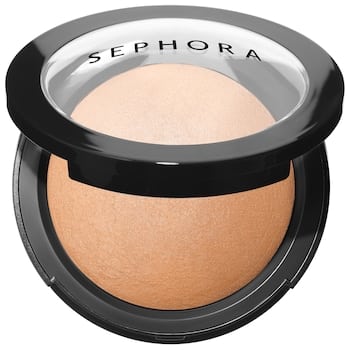 A brush you'll love so much you'll want to buy a few of them. It's great for blending concealer under eyes and around the nose. The bristles are soft and small. This brush is perfect for an airbrushed look. This is an IT brush from Ulta in style #103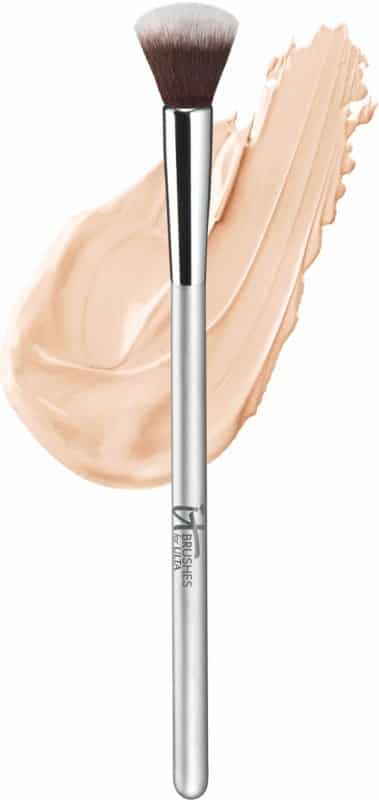 I'll share one more of my favorite foundation brushes by Kat Von D. This lock it- Edge foundation brush is amazing and easily glides on your face with its unique shape. Really blends the base of your makeup.
I hope you enjoyed this post and try some of the products I share. You won't be disappointed and very happy with your new makeup results.
If you have comments or suggestions on what to blog about next, please feel free to send me a DM on instagram or email me audrey@labeautyguide.com