Bring the spa to you this fall. Enjoy this wonderful and relaxing experience by trying this facial at home. Make it part of your daily routine.
There are lot of steps and products to this daily facial but very well worth it if you are consistent.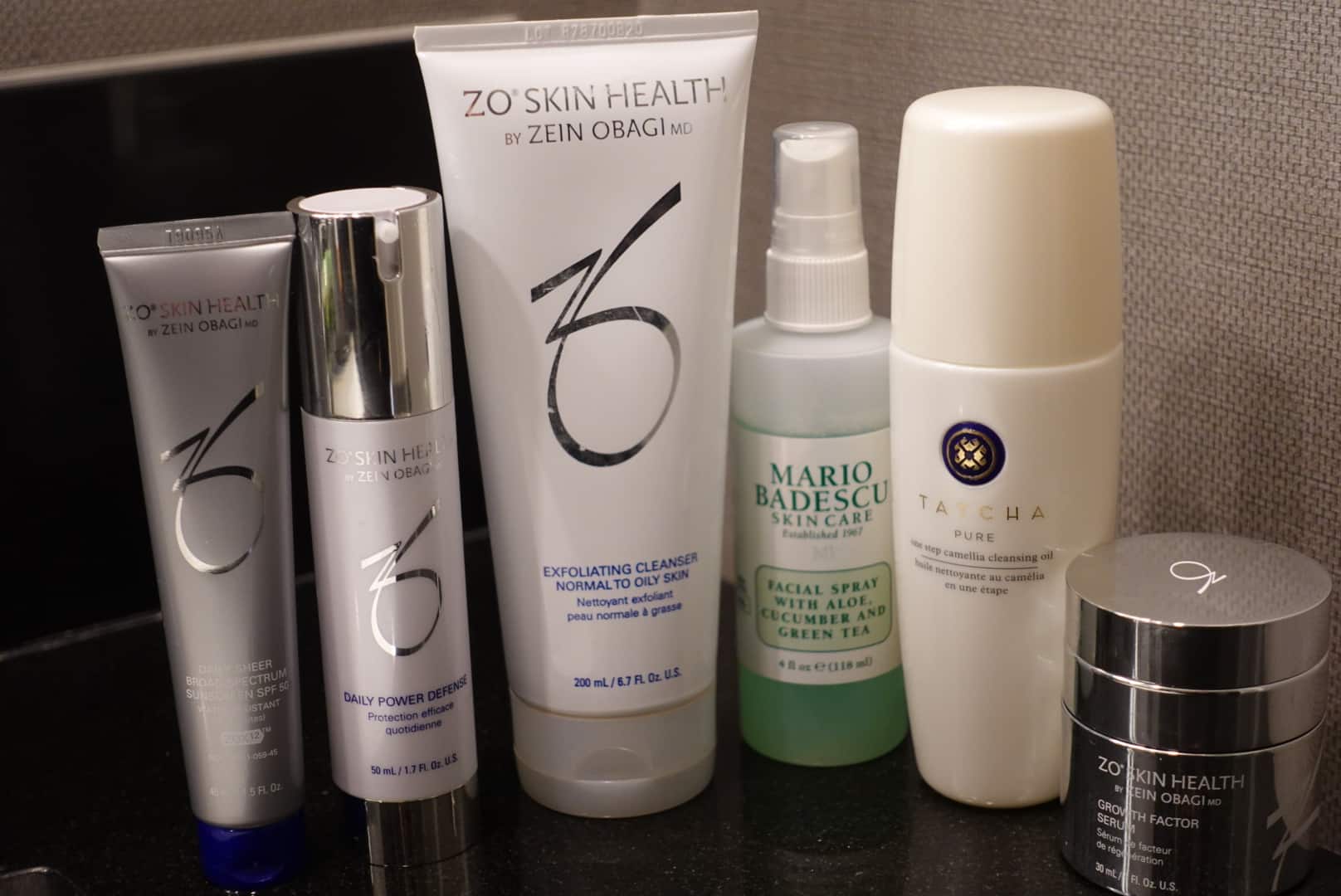 Don't feel obligated to get every single item I share but find products that similar. You may also want to use less product and that's ok as long as you use at least 3 of the products I'm sharing morning and night, you are investing your time wisely and will notice results within a week or two.
I will be honest there have been nights where I am too exhausted and I just use a makeup wipe with some micellar water to take off my makeup and somewhat clean my face before falling asleep. I make sure I put the wipes and the micellar water on my nightstand to make sure I wipe off my make and make sure I at least cleanse my skin with the wipes. I pour the product on to the wipe for easiest and best makeup removal for those exhausting nights.
But it's important to not make this a habit. You want to use good skincare routine both in the morning and at night before you go to sleep.
Makeup wipes and micellar water are from Bioderma Wipes cost $15.00 and you can find them at target or online.
Micellar water cost $19.99 for a 16oz bottle.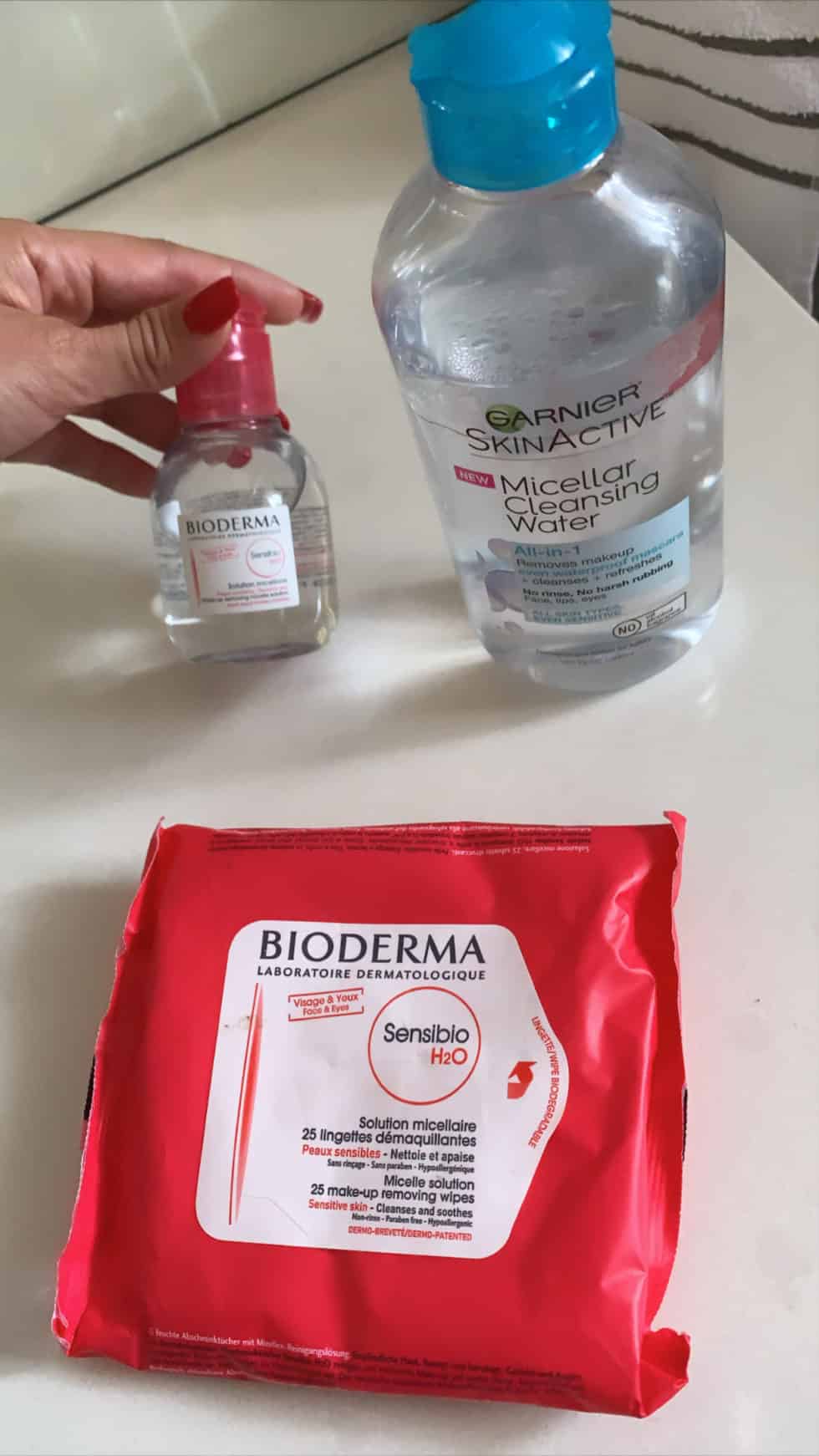 Quality skincare products can be expensive, especially if they are medical grade. In this blog I will share with you the products I use, in the order I use them and how much they cost. I like to remind my readers that any investment toward your skin is a good investment.
At the moment I am using mostly Zo Skinhealth products by Obagi.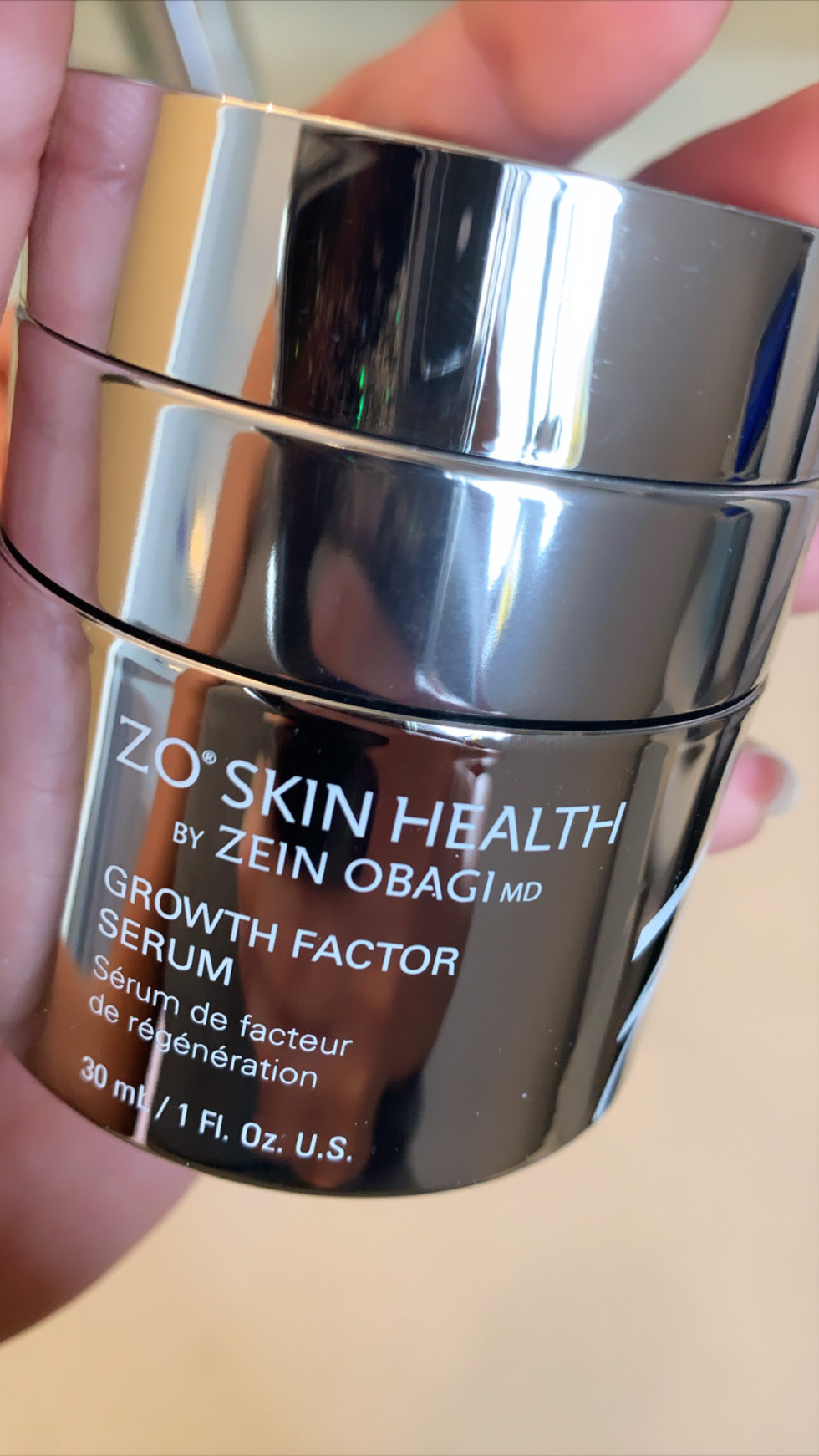 I learned about this skincare line working for an elite plastic surgeons office in Beverly Hills a year ago.
After seeing results I instantly became a super fan of these products.
Although a bit pricey but still are affordable they are so worth it.
Your skin will thank you for this skincare investment.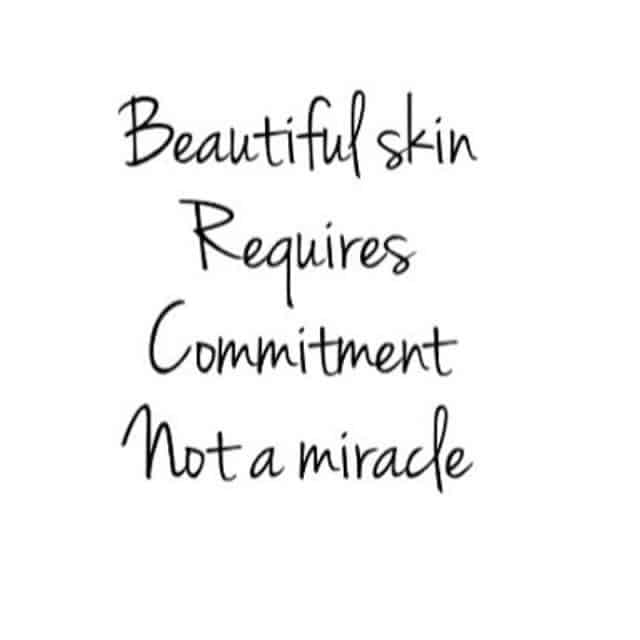 With the help of all these products and some Newtox I feel comfortable wearing very little makeup. Below is a photo of my go to makeup look I wear most of the time. In another blog I'll be sharing all makeup products to achieve this look.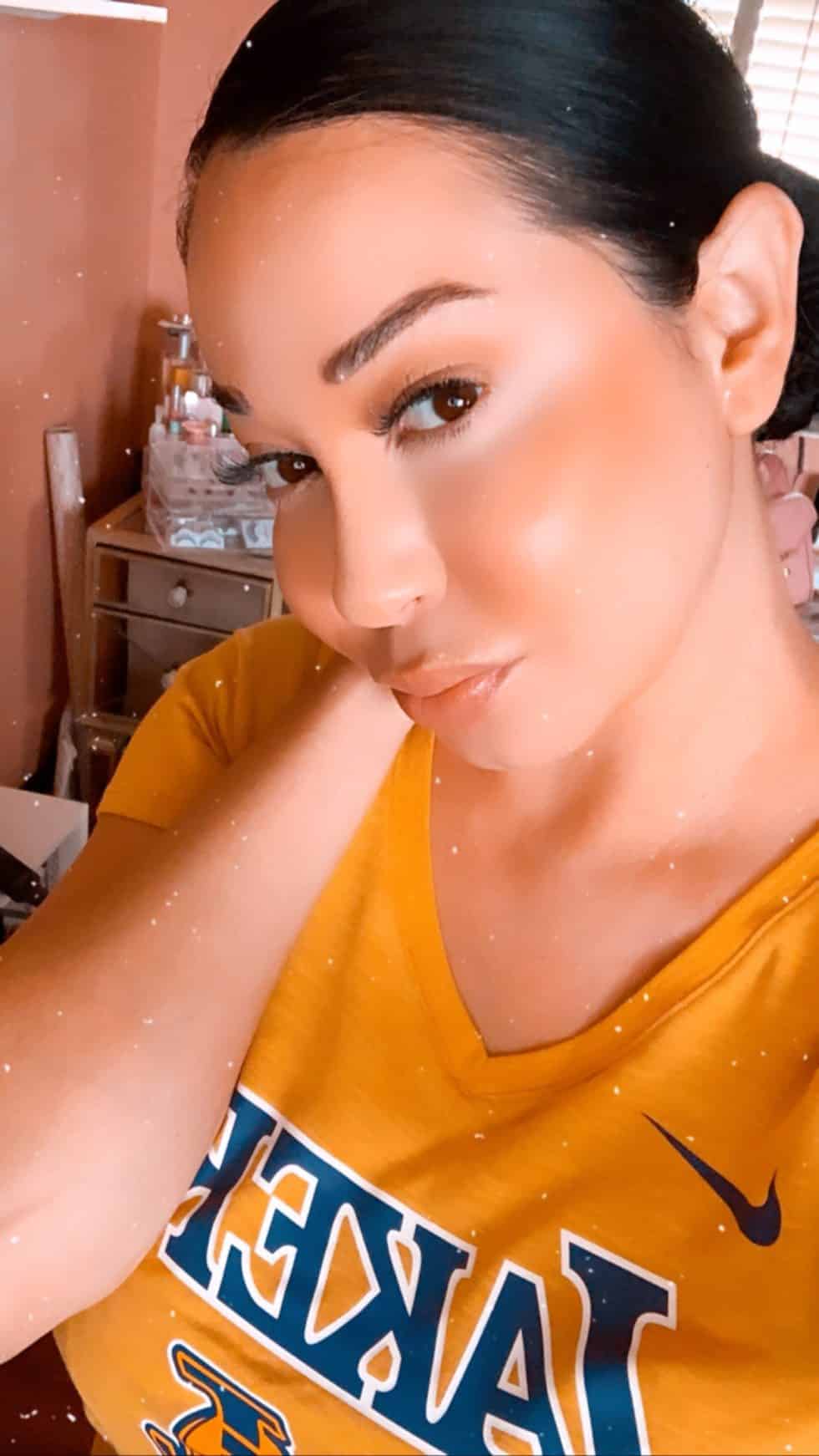 This skincare routine has worked wonders for my skin addressing issues like oily to really dry skin and spots around my eyes. As much effort that I put on my face skincare I do the same for my body. I sometimes dread taking a shower because it's a struggle to be consistent with all these skincare products in addition to washing long thick hair. However, after a hot shower and using all products listed on a daily basis twice a day. I feel beyond accomplish and fresh like I just left the spa. My skin is smooth, clear and radiant as a result of being consistent.
Here is the first products I use in my skincare routine. It's the camellia cleansing oil. It is super hydrating and its perfect for removing makeup, excess dirt and the dryness around the you may experience when you wake up. I use this as my first product of my daily skincare routine.
This cleanser is by tatcha and cost $48.00
You can purchase it at your local Sephora or on tatcha's website directly by clicking link above.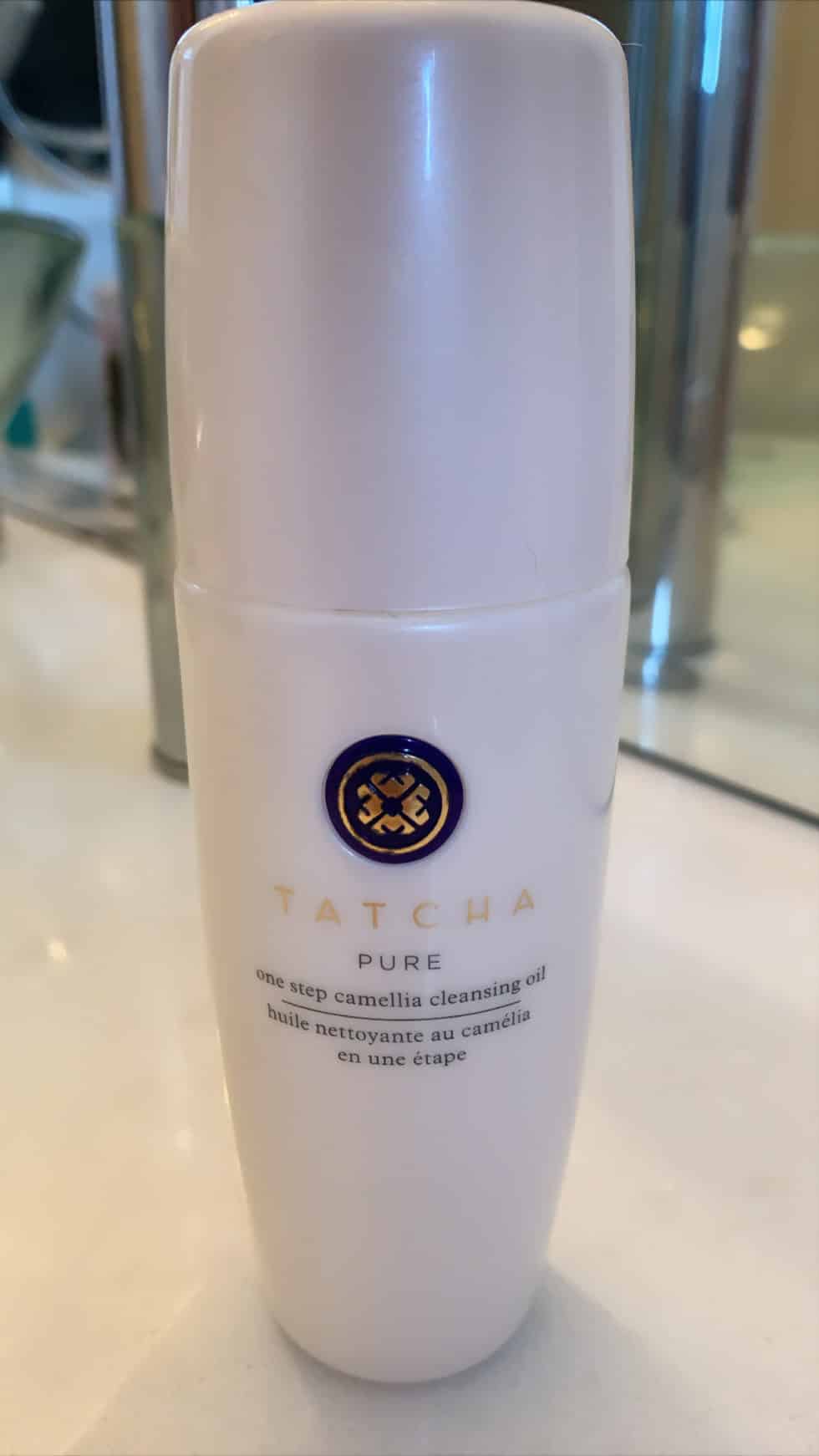 I follow with zo skin health exfoliating polish by obagi. The polish really helps with removing dead skin and any excess dirt on from your face. You can purchase this online Zo Skin Health or from your dermatologist or plastic surgeons office.
This product retails for the $70 dollars. I little expensive but still affordable.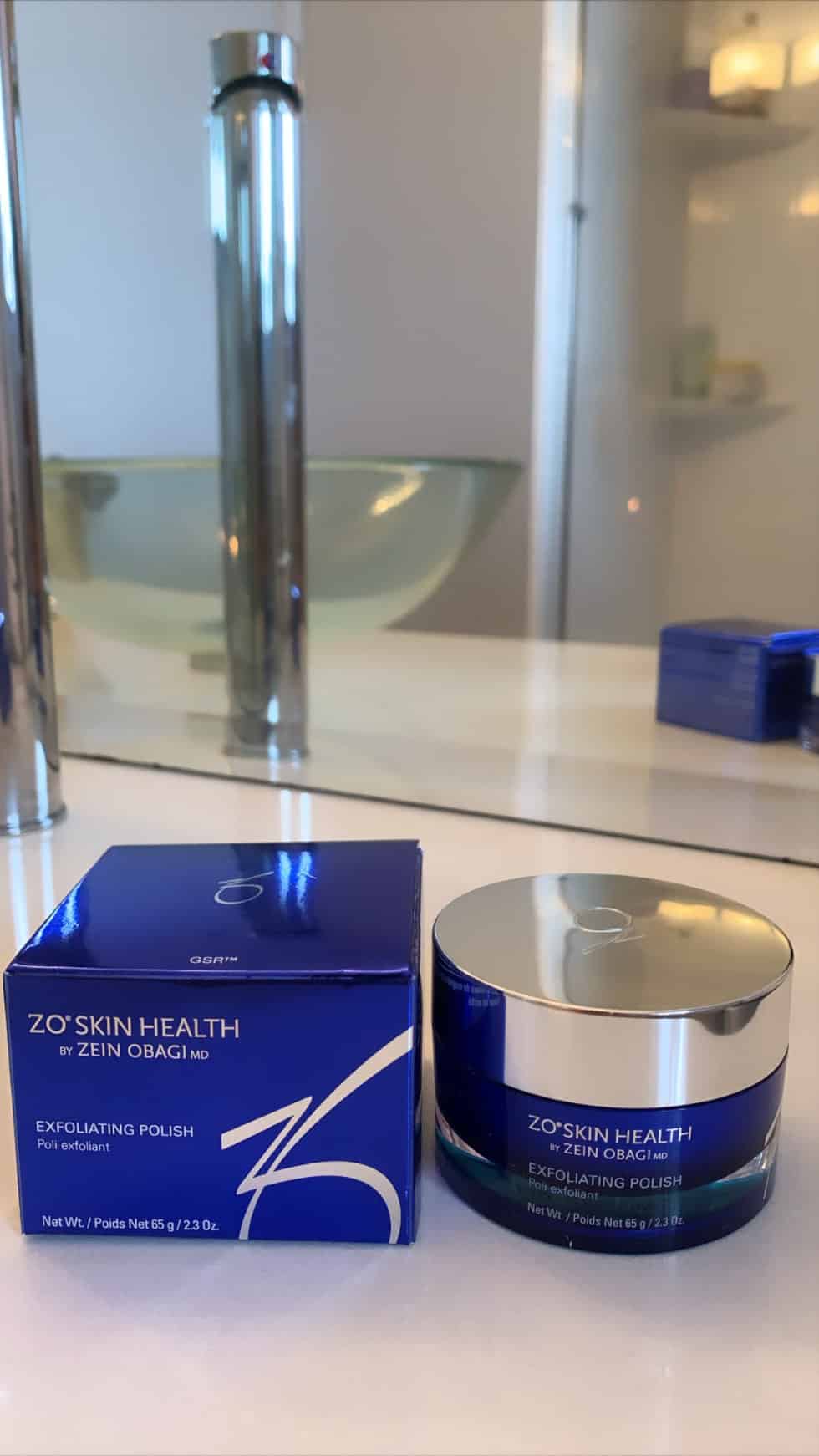 The next step is to cleanse your skin with zo exfoliating cleanser. A little goes a long way. I use about a pea size. This cleanser will leave your skin squeaky clean. This cleanser is $45.00 it will last you for a long time since you only need a little but it is important you wash your face both day and night.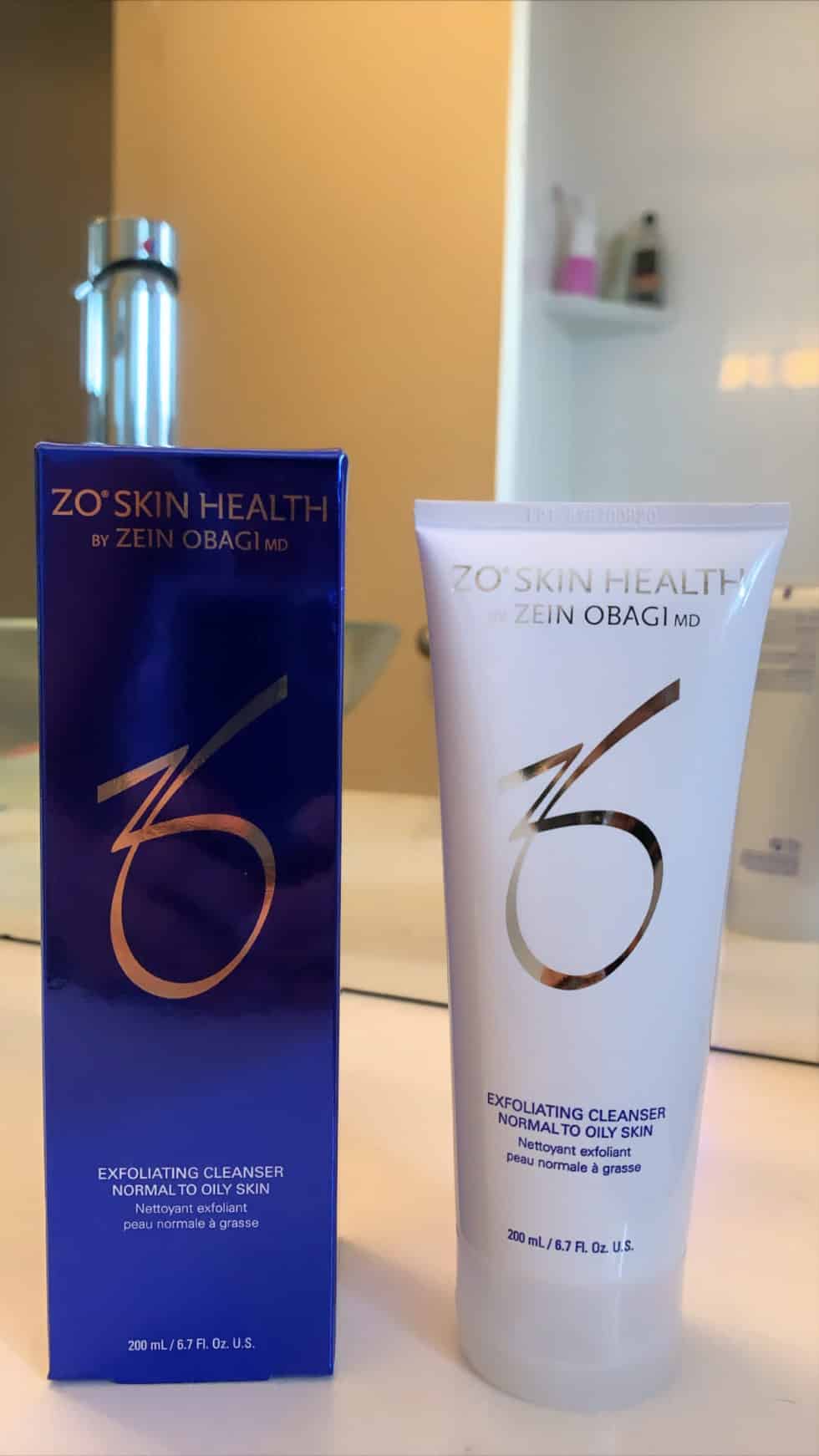 Next are the complexion renewal pads which is a medical grade toner. Toner is used to remove any last trace of dirt, grime and impurities stuck in your pores after you wash your face. These complexion pads by Zo Health are $51.00. These products can add up but trust me they are all well worth it.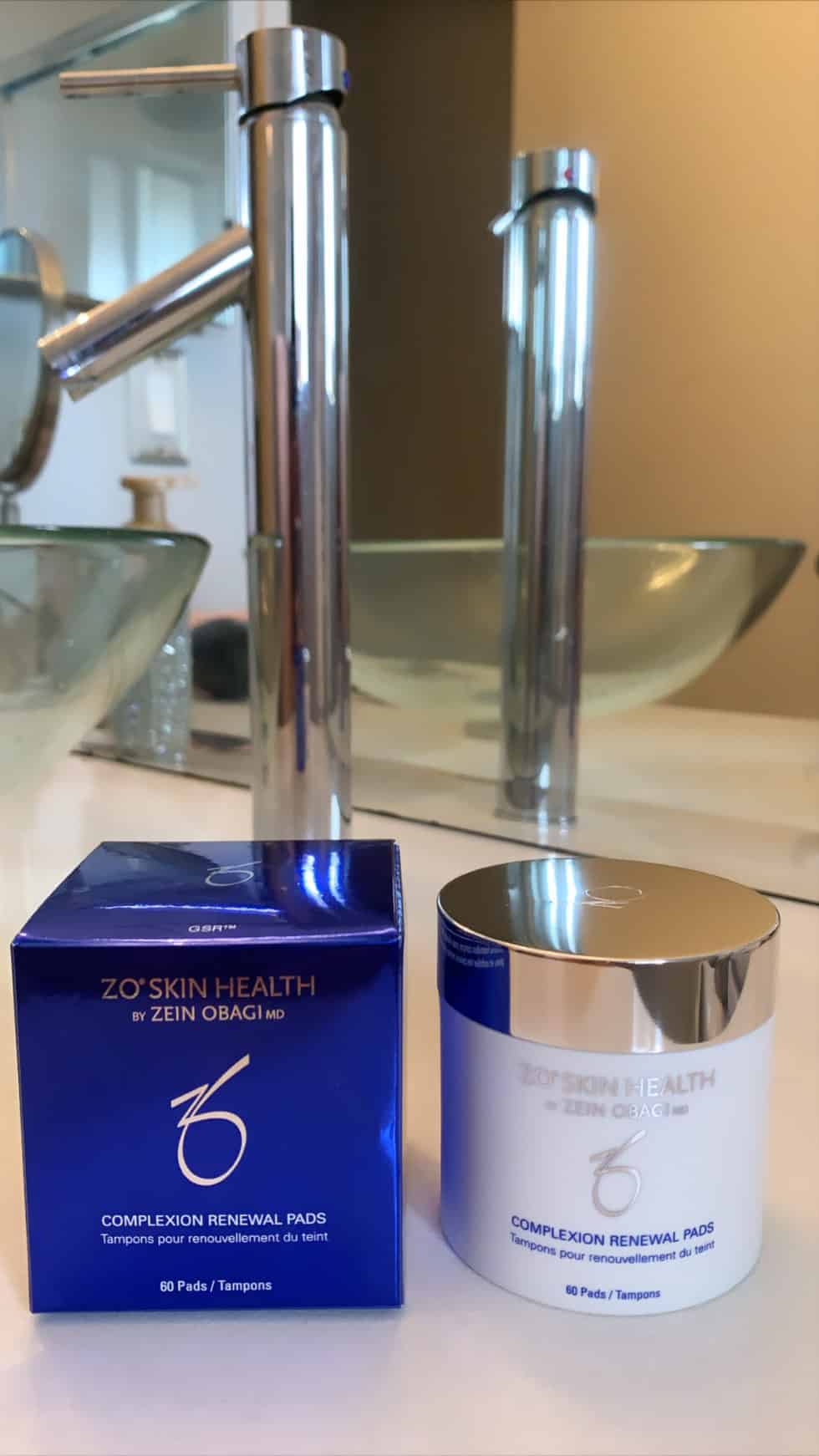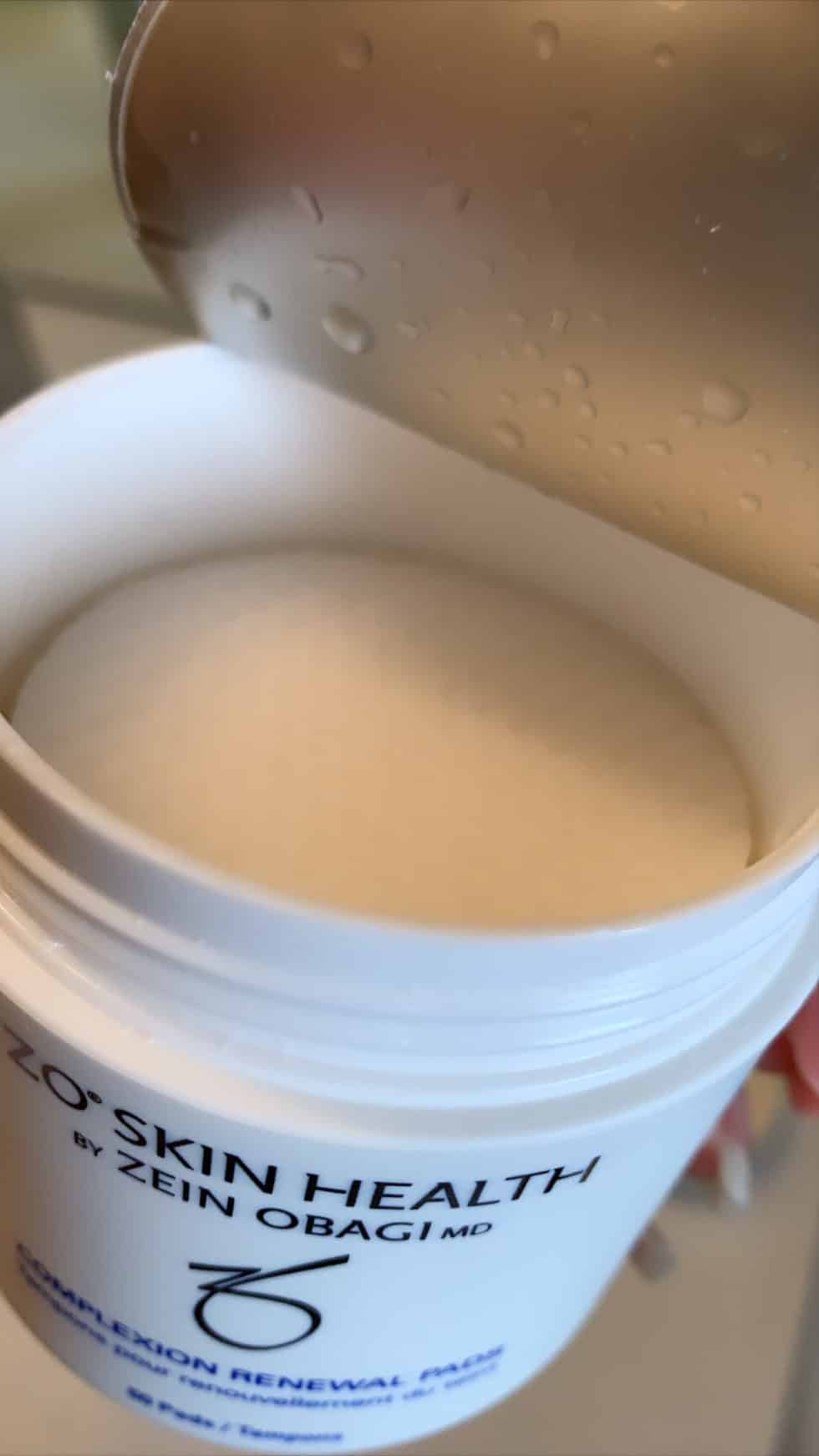 After the complexion pads I go in with another toner by Glow Recipe their watermelon Glow PHA+BHA pore-tight toner. This toner is much more hydrating and I apply this one by putting a few drops on the palms of my hands and pat it into my skin then let it sit for about a minute before applying the next product. You'll notice your pores tighter.
This toner is one of my favorites my skin responds very well to it. You can buy this toner for $34.00
It can be purchased at your local Sephora or Glow Recipe.com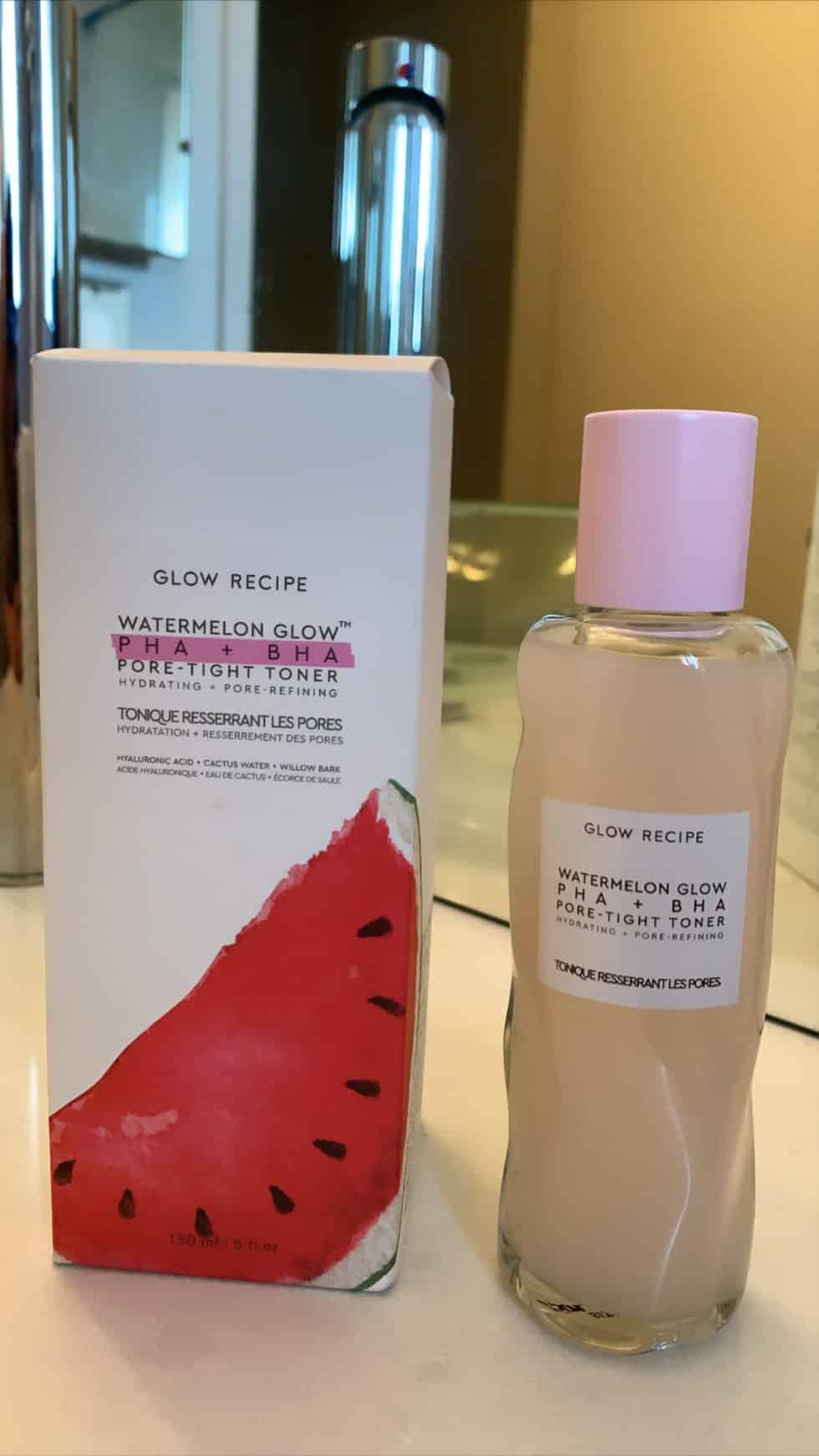 All these products together give your skin all the nutrients and hydration it needs to stay looking healthy and radiant. This Glow Recipe hydrating toner goes on right after the complexion pads. You'll notice that the complexion pads may make your skin feel a little dry. This watermelon toner instantly hydrates and softens the skin, preparing your skin for the the Kiehl's Daily Rejuvenation Concentrate Face Oil. This oil is not greasy and feels luxurious. Your skin quickly absorbs all the minerals and nutrients almost immediately. This product helps add balance to the skin preparing your skin for the next product while your skin is already benefiting from the products already used in the order I shared. You can find this oil for $78.00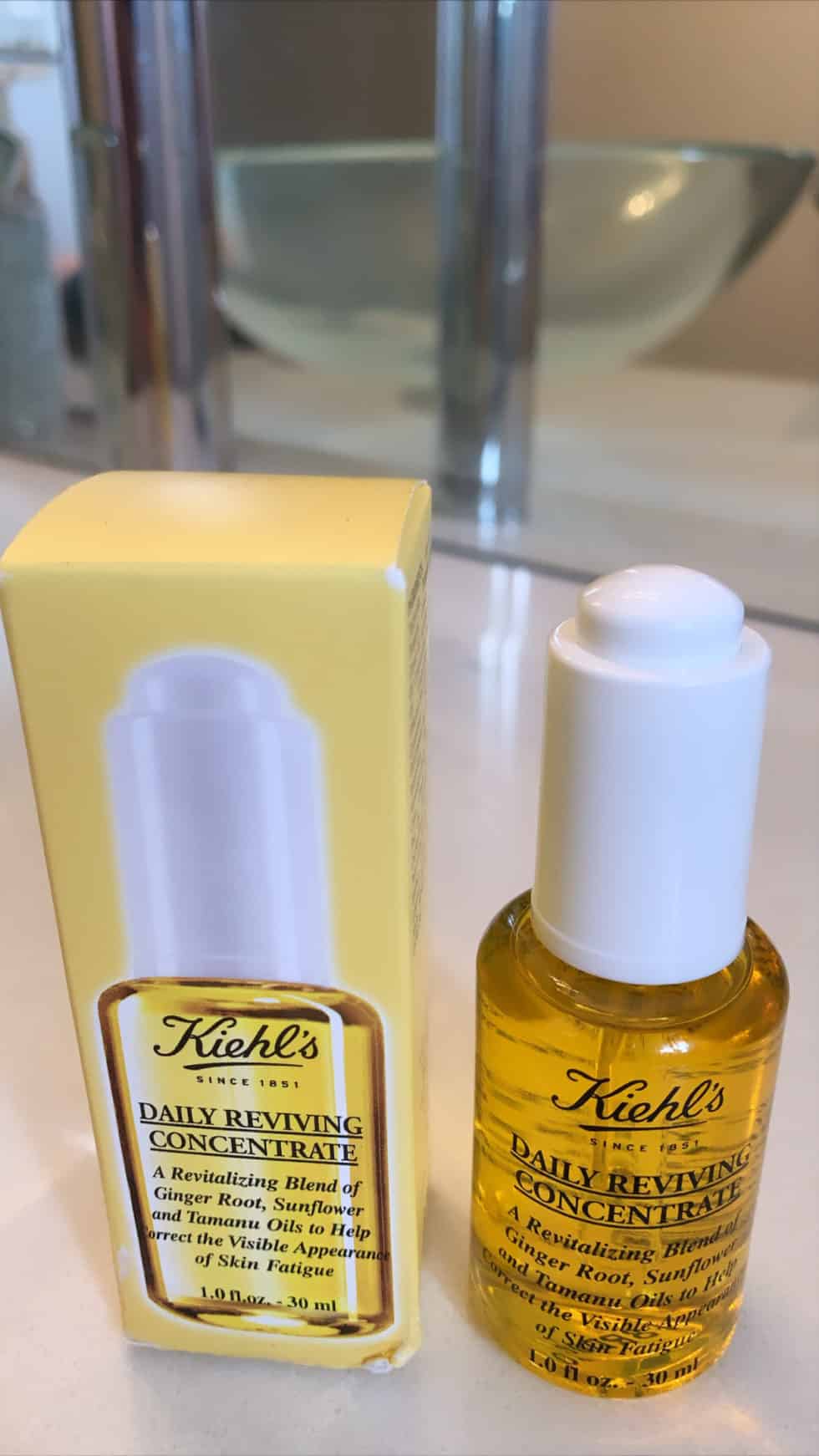 Let this oil sit on your skin for a minute or two to make sure your skin absorbs it. You also want to pat on the oil instead of rubbing it in. The next product you'll be using is the Daily Power Defense from Zo Skin Health. This serum is a powerful antioxidant designed to improve the appearance of fine lines and wrinkles. This product promotes over all skin health and retails for $150.00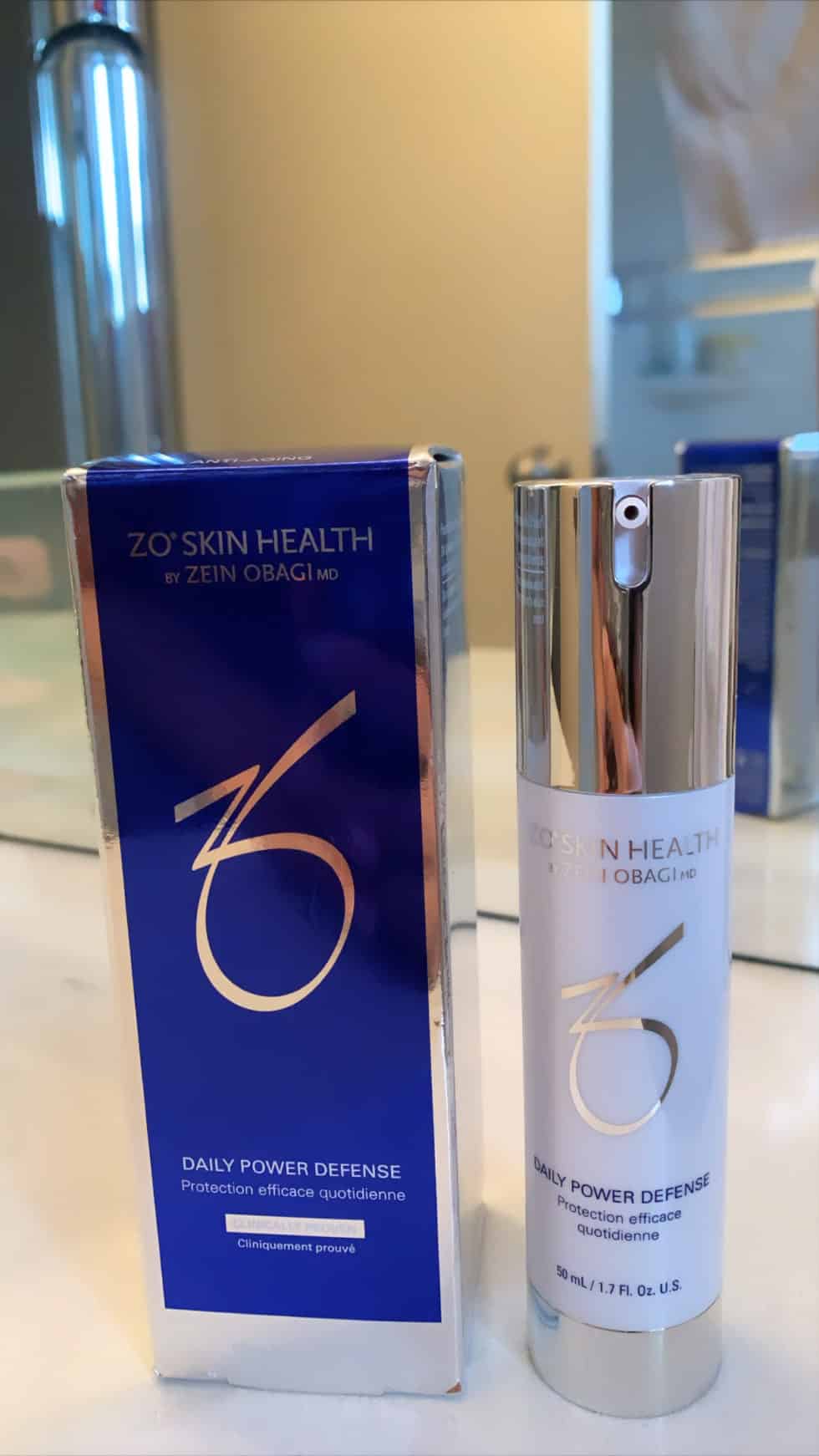 Let each product sit on your skin for about a minute or two and let it really set in before applying the next product. For this skin care routine we will follow with Vitamin C Self Activating. This product provides a potent dose of vitamin C that brightens and redefines skin, promoting a more even skin tone and minimizing the appearance of fine lines and wrinkles. You can purchase this serum cost $93.00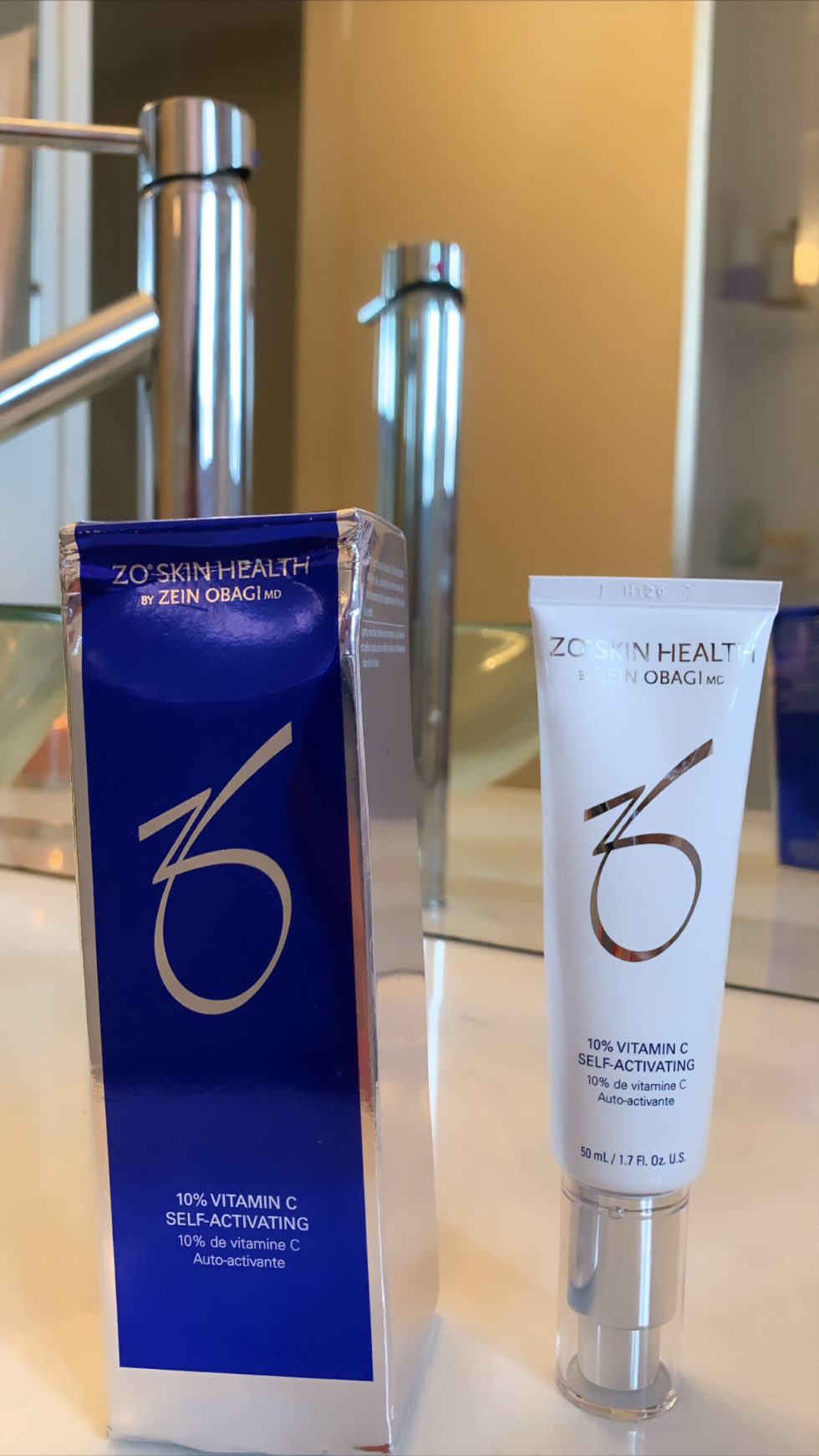 Lastly for my night time routine I use the Growth Factor Serum also by Zo Skin Health. This lightweight gel is for all skin types that strengthens skin, supports skin rejuvenation and protects against future signs of aging. This is probably the most expensive product from them all costing $148.00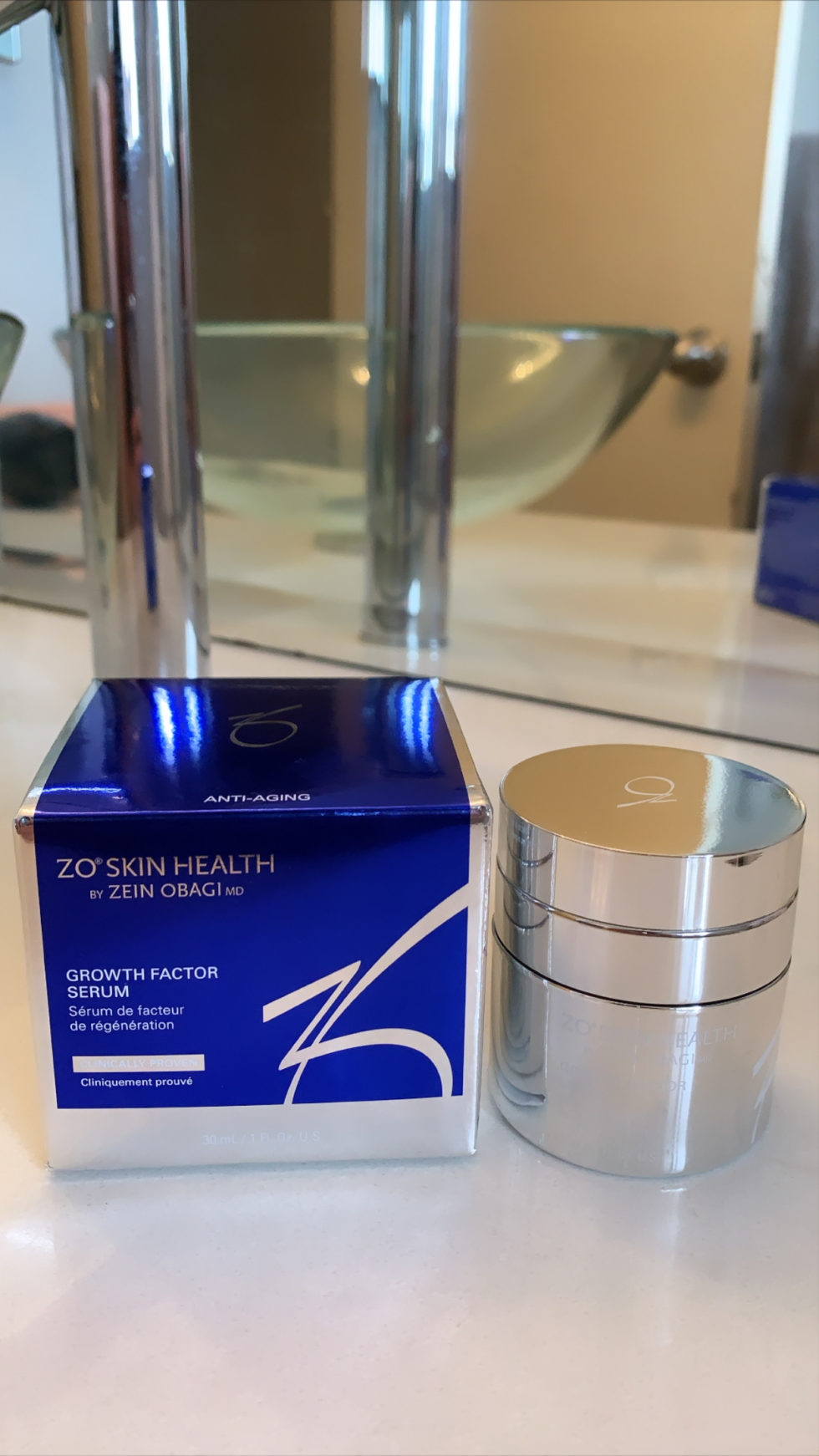 If you are doing your morning routine you lastly want to apply some spf. It's important to reapply every two hours when you are exposed to the sun. They sell sunblock in different formulas. Some can be used as a primer under your makeup, then you also have sprays and powders you can use over your makeup. The one I use is also by Zo Skin Health but I also use different brands depending on the formula I'm looking for.
Here is a photo of the variety of sunblock I have at home. Next I want to try the powder version and will share my experience.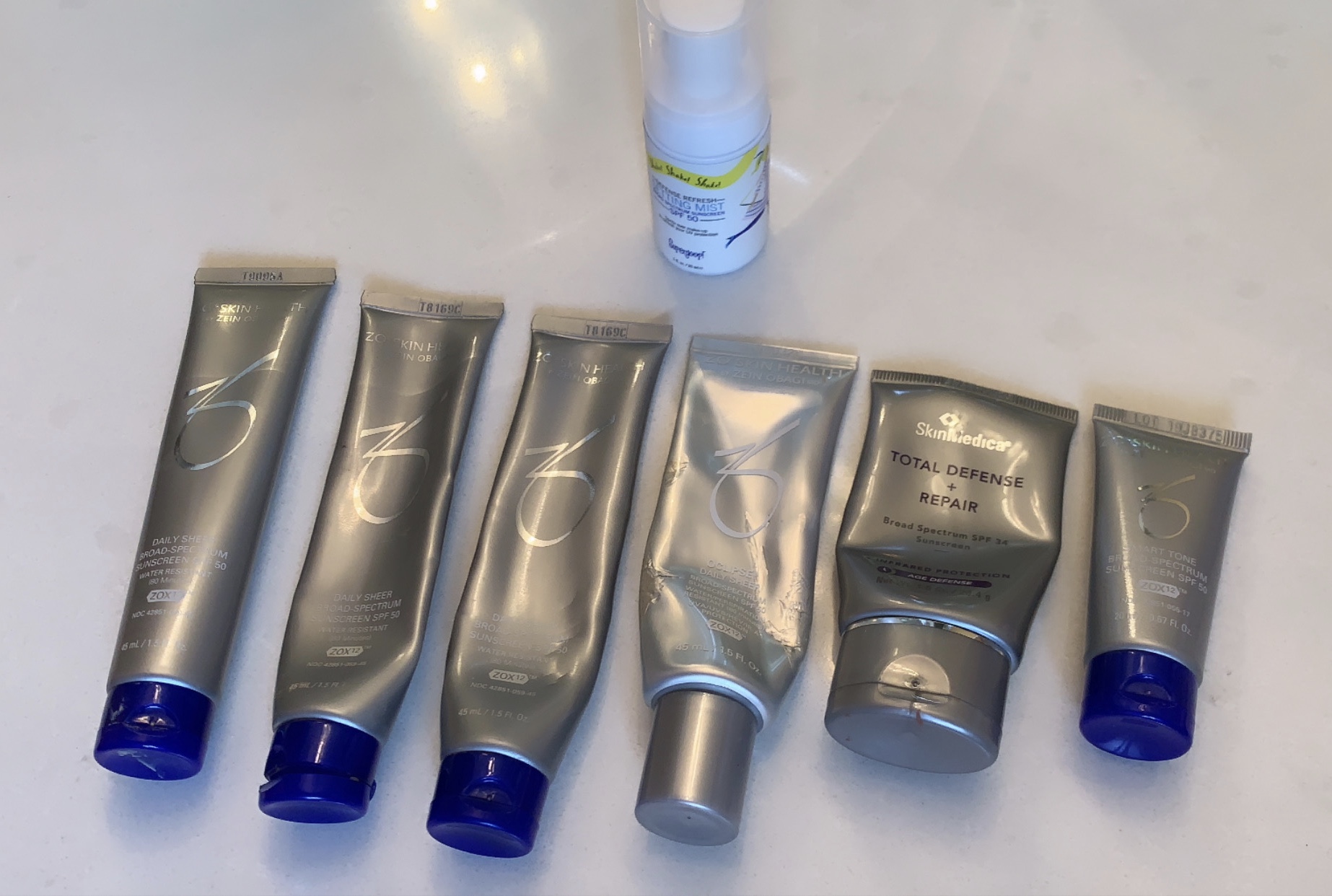 Zo also has sunscreen in powder form in SPF 50. The sunscreen I use is also SPF 50 in the broad spectrum formula that cost $47.00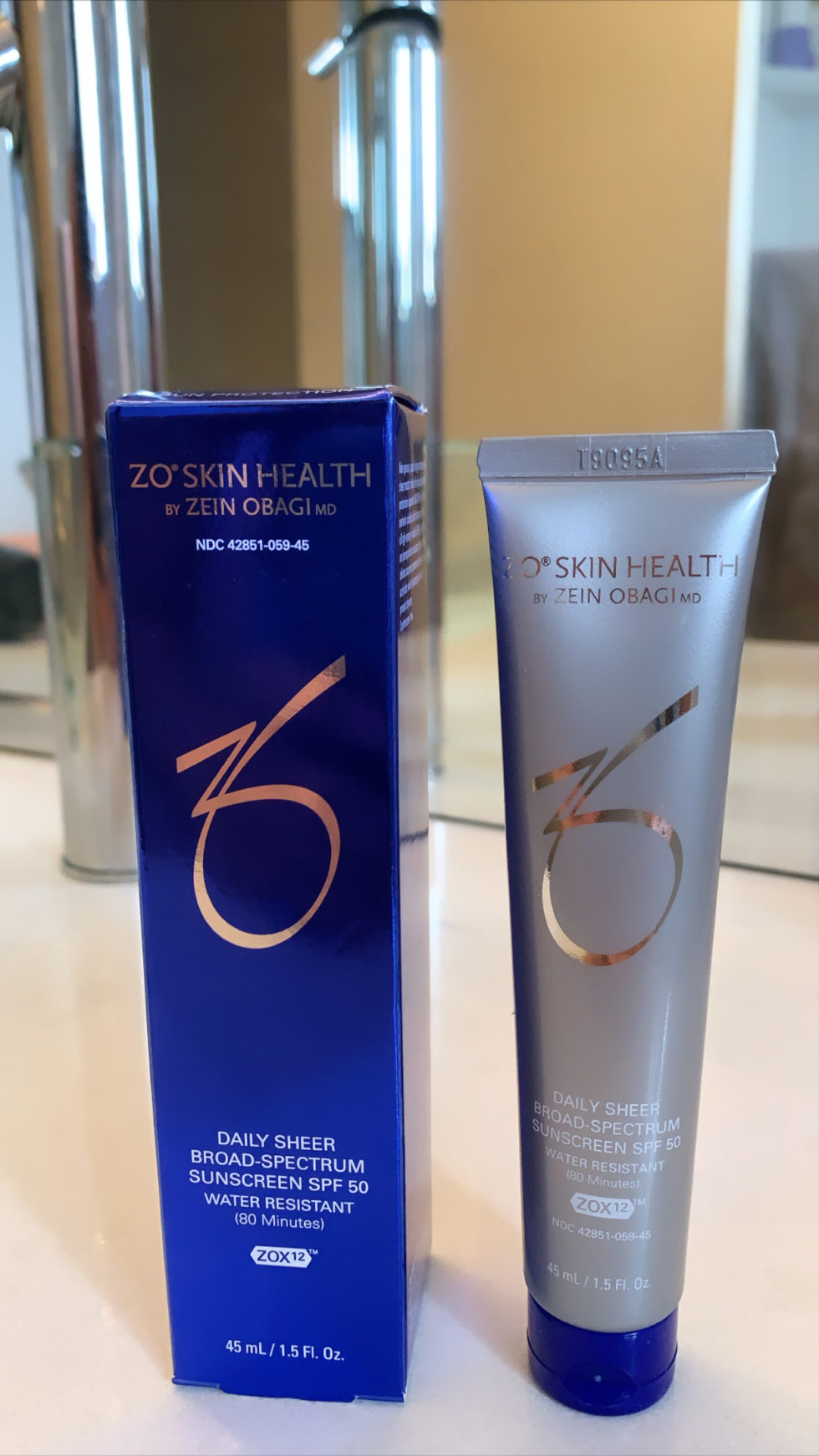 If you made to the end of the blog I thank you for taking the time to read all this information and hope it is helpful to you.
For questions and comments feel free to shoot me an email at audrey@labeautyguide.com and follow us on Instagram for all the latest @labeautyguide